Don't miss the hottest buzz from the world of fashion and entertainment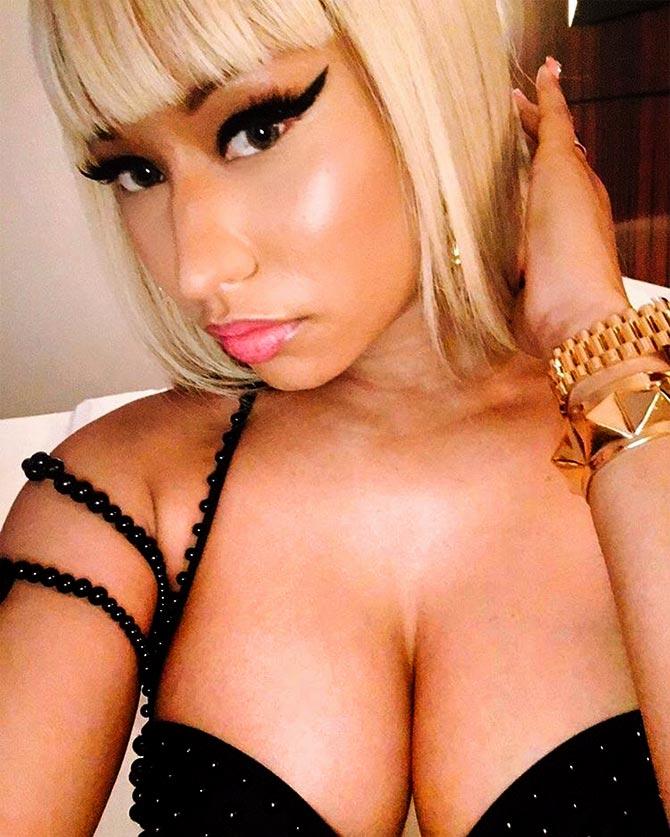 IMAGE: Nicki Minaj sports a blonde wig.
Photograph: Kind courtesy Nicki Minaj/Instagram

American rapper-model Nicki Minaj recently uploaded a picture of her in a blonde wig and captioned it: Do blondes have more fun?
While most of her fans appreciated her look, there were some who felt the actor looked better with black hair.
Instagram user tak_nie.tak said, 'I prefer you in dark colour @nickiminaj please don't change it'
Minaj's mother also took to social media to vote for her black hair look.
To which the 34 year-old replied: 'Mom, you are not included in the voting process.'
At the end of the long trail of votes, Minaj concluded: 'I asked if blondes have more fun, somebody commented: blondes have more fun recording an album now GO SIS! I'm tired of being bullied.'
*****

Ashley Graham was abused when she was 10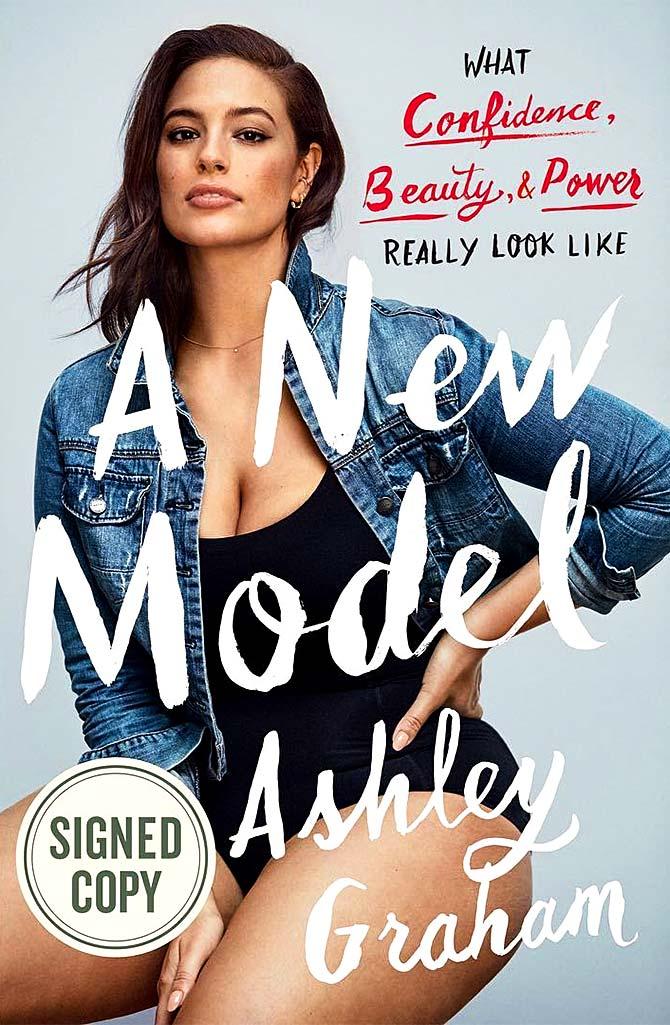 IMAGE: Ashley Graham's new book A New Model: What Confidence, Beauty, and Power Really Look Like will release on May 9.
Photograph: Kind courtesy Ashley Graham/Instagram

Plus size model Ashley Graham has never shied away from talking about body issues. But this is the first time the model has opened up about her childhood.
In her book, A New Model: What Confidence, Beauty, and Power Really Look Like, Graham mentions that she was sexually abused at the age of 10 by a family friend, aged 18.
Graham further reveals that her father was 'verbally abusive' and had suggested that she should lose weight.
After she moved to New York, the then struggling model also took to drugs and alcohol while attending parties.
The model remembers all these unpleasant experiences in her book that is scheduled to release May 9.
*****
Bella Thorne snapchats her first ever bikini wax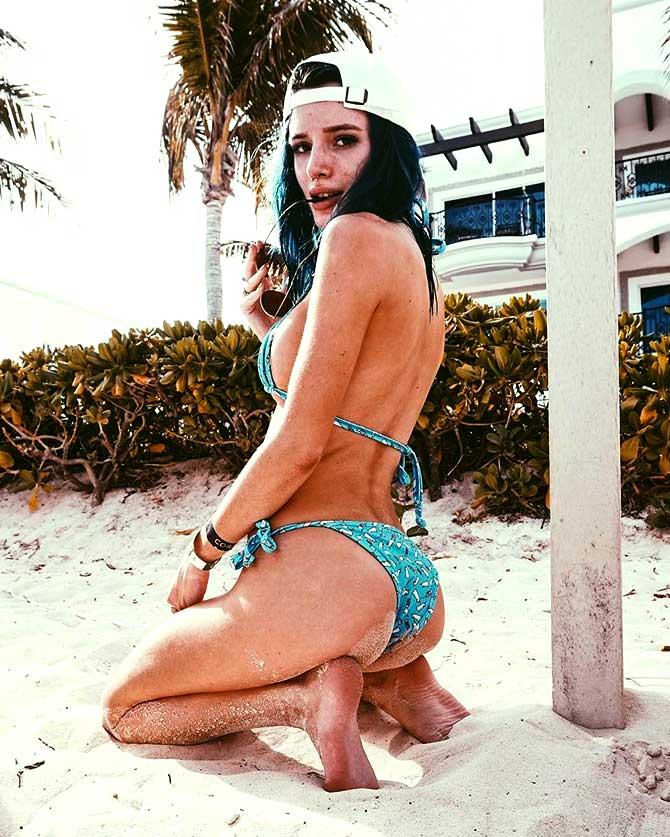 IMAGE: Bella Thorne is bikini ready and how.
Photograph: Kind courtesy Bella Thorne/Instagram

American actor and singer Bella Thorne recently uploaded a video of her bikini wax session on Snapchat.
'First time getting waxed' the 19 year old starts the video while at the waxing table.
She captures the entire ordeal by smartly blurring the pelvic region in red and records her expressions too.
'This is terrible', she says, at one point.
In the past, Thorne has shared videos of her getting inked, pierced and having her eyebrows shaped.
*****

Pregnant Rosie flaunts her new swimwear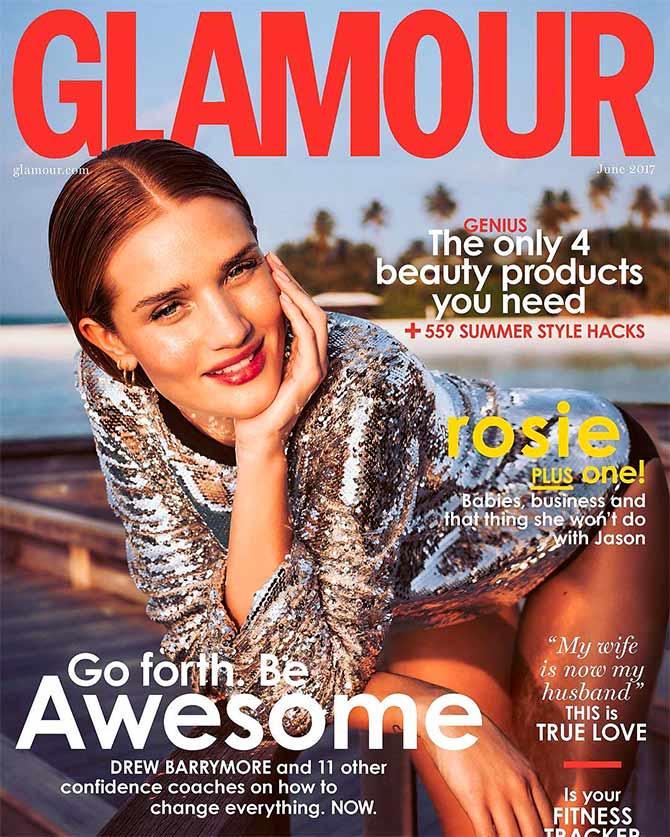 IMAGE: Rosie is the covergirl for Glamour magazine's June issue.
Photograph: Kind courtesy Glamour magazine

British model Rosie Huntington-Whiteley recently launched her swimwear line, in association with lifestyle major Marks and Spencer, under the brand Autograph.
The summer-ready collection features 24 designs which include bikinis, swimsuits, cover-ups in various prints and styles.
And guess what? The model who is pregnant, chose to pose in her signature swimsuit to share the news of her launch.
She shared three photos of her showcasing her latest line and captioned it: 'RosieForAutograph. Swim is finally here! So happy to be expanding the #RosieForAutograph brand with my new swimwear collection, now available @marksandspencer! Featuring chic figure flattering shapes, ultra modern designs and luxe fabrications.'
Rosie will be talking about her career, new swimwear line and more in the forthcoming issue of Glamour magazine, which she is covering.