Kareena Kapoor oozes glamour on the cover of Asiana Wedding.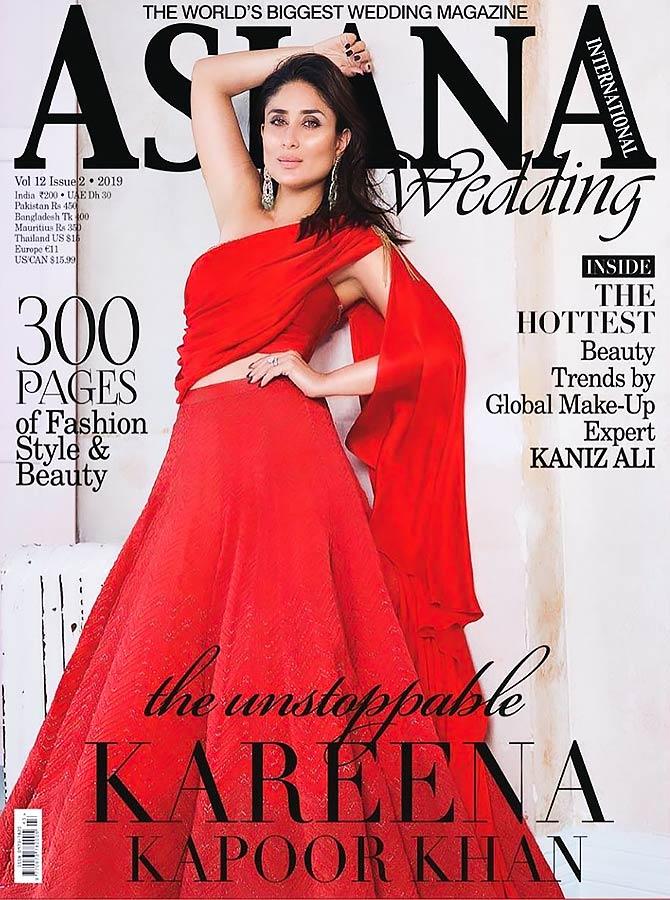 Kareena Kapoor Khan put on a glamorous display as she rocked a sexy red number on the cover of Asiana Wedding.
Flaunting her frame in red, the actor channeled her princess vibes.
'For the first time ever the breathtaking and timeless beauty Kareena Kapoor Khan plays muse to Asiana Wedding Internation in London,' wrote the mag as they unveiled the cover.
Styled by Kaniz Ali, the cover has been photographed by James Rudland.
For her second look, Kareena opted for a blush pink dress, clinched at the waist with an intricate brooch.
She rounded off the look with pink lips, smokey eyes and lovely diamond earrings.