18-year old Madeline Stuart dazzled the runway for American label FTL Moda's Spring 2016 collection.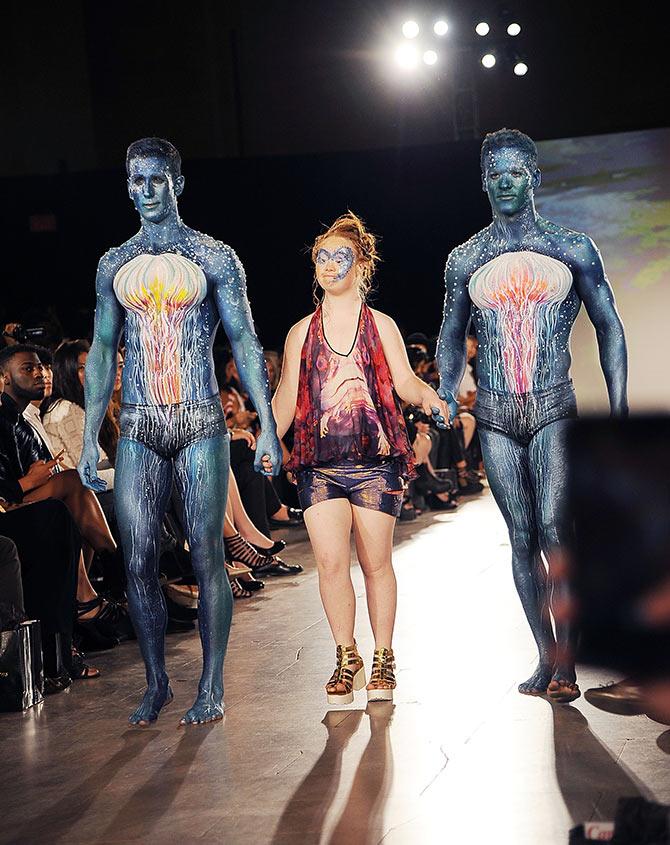 Photograph: Chance Yeh/Getty Images
FTL Moda show challenged the stereotypes and created fashion free from all confinements. Models with disabilities walked on the ramp and set an example to the world of fashion that it's not just about the clothes that one wears, it's also about who wears them.
Experience fashion in an all new way as these young models break stigmas to do what they love doing the most. Quite encouraging!
Everything they did was so magical. Every time they strutted on the ramp, it was a jaw-dropping experience.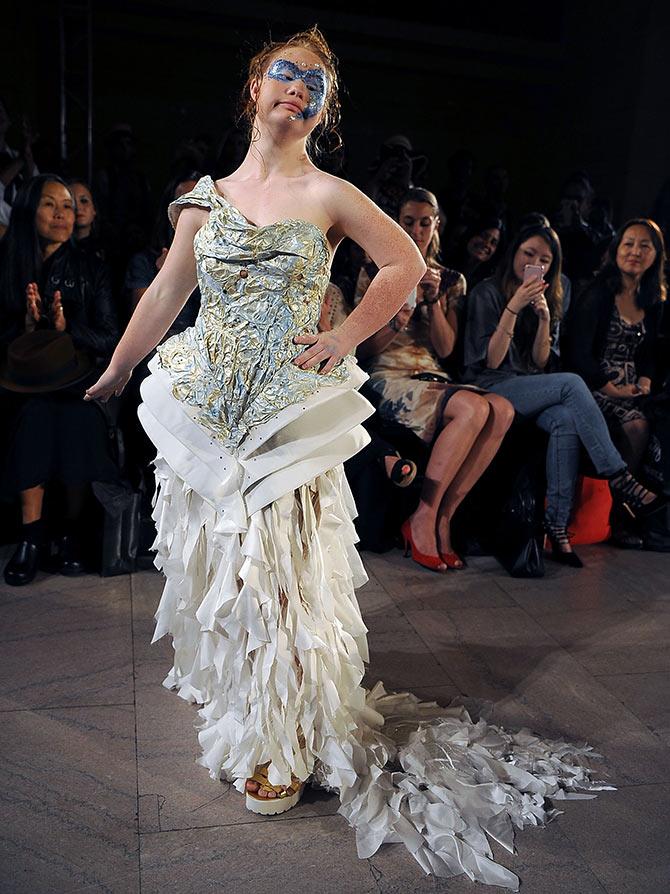 Photograph: Chance Yeh/Getty Images
The showstopper for this season was 18-year old Australian Down syndrome model, Madeline Stuart. She sent out a message for those with this genetic disorder and other disabilities that nothing's wrong in aspiring to become what they want. Stuart had made headlines when she launched a campaign to end the stigma around disability with the hopes of becoming a model.
In spite of having three holes in her heart and a leaky valve, this brave teen chooses to make her life beautiful and fashionable. In an interview with Cosmopolitan, Stuart's mother, Rosanna Stuart said, "The world is ready for people with intellectual disabilities to be represented on the catwalk. I think that's why she's done so well. Because this isn't about us. It's about fighting the fight for all the people out there that are a bit different. People with Down Syndrome can do anything."
But there's more to it.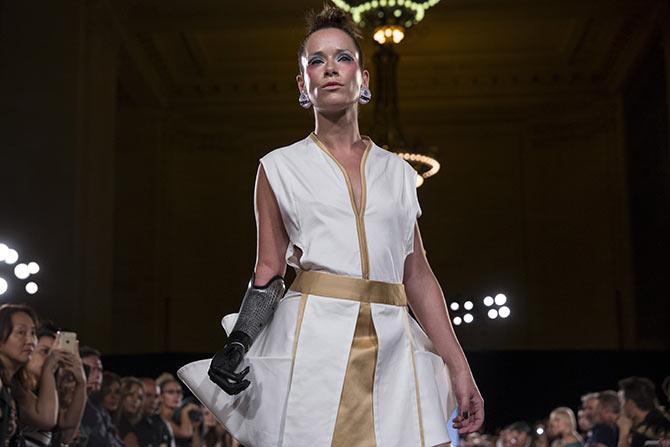 Photograph: Andrew Kelly/Reuters
Born without a right arm, this season witnessed the 'bionic model' Rebekah Marine, a 28-year old car saleswoman from New Jersey, who grabbed eyeballs of the audience.
With her sun-kissed skin and an incredible smile, Marine always dreamt of being a model.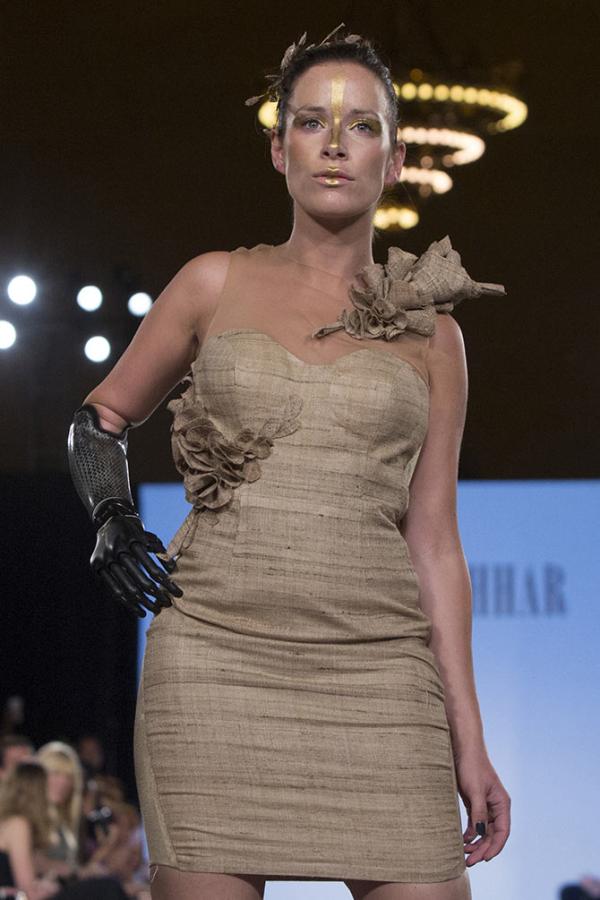 Photograph: Andrew Kelly/Reuters
Rebekah Marine also modelled a creation by India's Archana Korchhar during the FTL Moda presentation that showcased a range of designers and partnered with the Christopher & Dana Reeve Foundation and Global Disability Inclusion.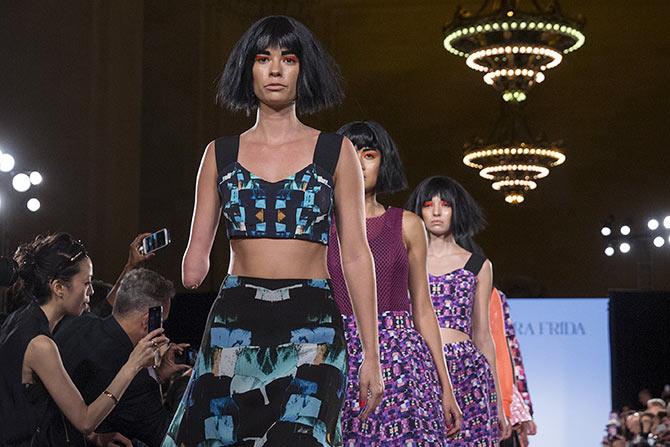 Photograph: Andrew Kelly/Reuters
Pretty in prints, a congenital amputee, model Shaholly Ayers walks on the runway for designer Alexandra Frida.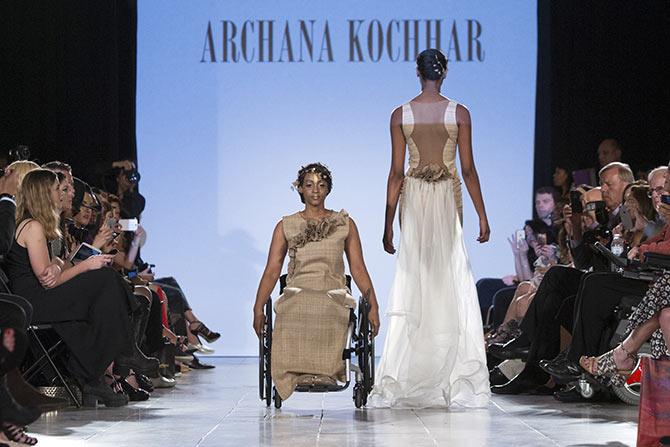 Photograph: Andrew Kelly/Reuters
Wheeling away all worries, paralytic model Leslie Irby dons a creation from Archana Kocchar's collection 'Ahimsa Resama'.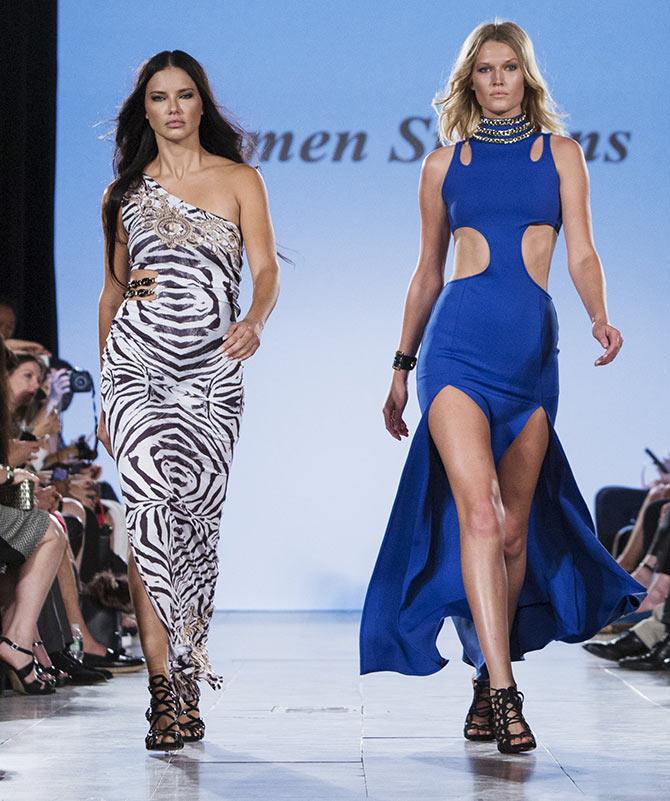 Photograph: Andrew Kelly/Reuters
And then there were the supermodels. Designer Carmen Steffens has models Adriana Lima and Toni Garrn strut for the brand at the FTL Moda show at New York Fashion Week.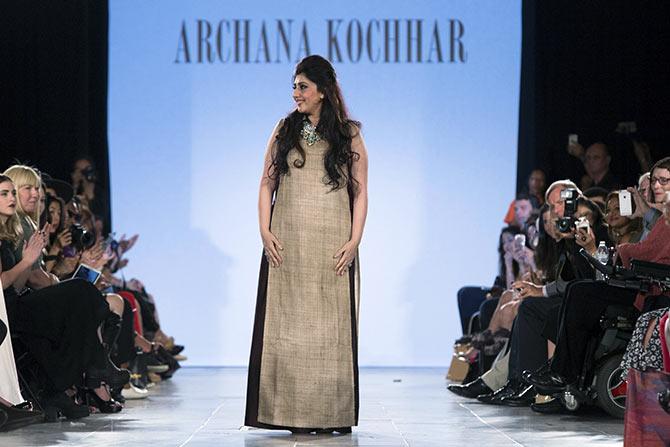 Photograph: Andrew Kelly/Reuters
And here's a moment of glory for India's ace designer Archana Kocchar who was one of the designers invited to participate at the FTL Moda 2015 show. Her enthralling collection 'Ahimsa Resama' that has been exclusively designed using 'Ahimsa Silk' also known as 'Peace Silk' helped her showcase Indian fashion and fabric and promote the much-talked about 'Make In India' concept.