The tennis super star flaunts her curves and flaws with confidence.
Serena Williams is winning a lot of praise for her latest photoshoot.
The tennis ace looks jaw-droppingly sexy as the cover star for Harper's Bazaar US's August edition where she gets candid about her feelings and fearlessly defends her choices and opinions.
Sharing an 'unretouched' photo from the shoot, Williams talked about the times she's been shamed and criticised for voicing her opinions and showing her emotions.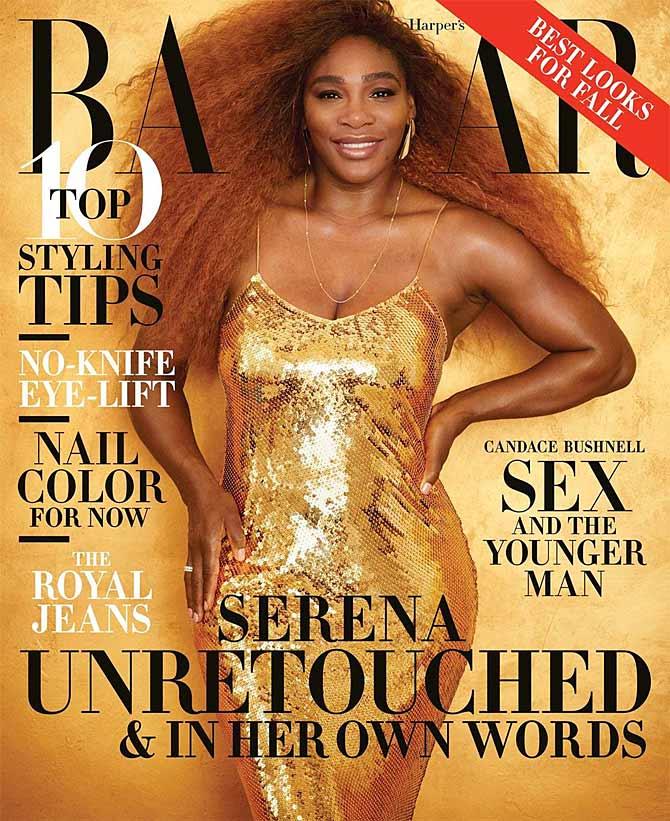 'I've been called every name in the book. I've been shamed because of my body shape. I've been paid unequally because of my sex. I've been penalized a game in the final of a Major because I expressed my opinion or grunted too loudly...And these are only the things that are seen by the public. In short, it's never been easy. But then I think of the next girl who is going to come along who looks like me, and I hope, 'Maybe, just maybe, my voice will help her,' Williams shared in her interview with the magazine.
TELL US: Which female sports personality inspires you the most and why? Please share your comments in the messageboard below.