Sporting bold make up, Ashley Graham put her fab curves on display in a black bodysuit.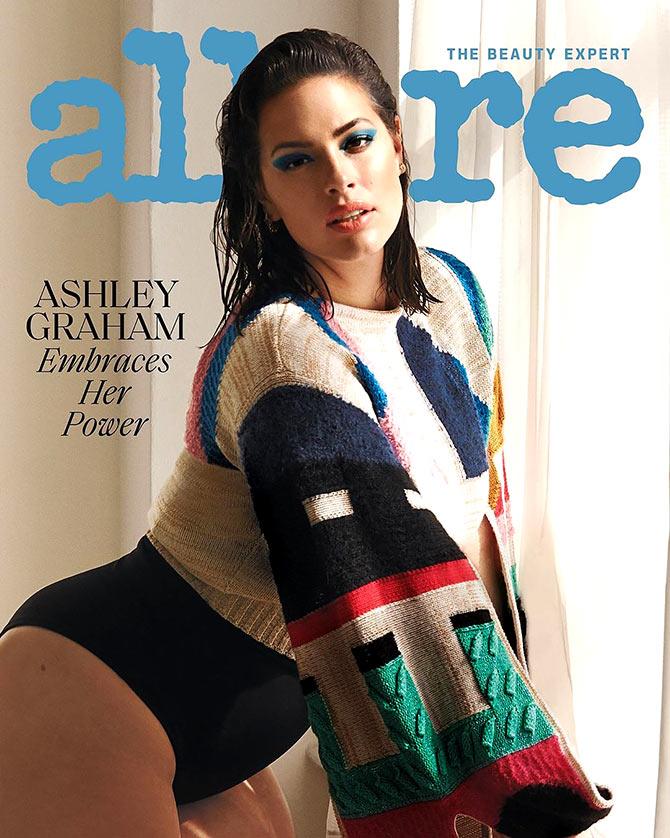 Not one to shy away from flaunting her fabulous curves, Ashley Graham put her bod on display on Allure's cover.
Wearing a figure-hugging bodysuit, paired with a sweater, the curvy model embraced her curves.
The model, activist, TV host, and entrepreneur spoke to Allure about finding power in her own voice.
'I'm the first curvy girl of my generation to get a mainstream beauty contract,' she revealed to the mag.
'My body has always been treated as a thing and not mine.
'It was always about what others thought about my body, until I gained a voice. Now I get to tell people what I think of my body,' she added.
Shot by Vanina Sorrenti, the cover has been styled by Alex White.
Scroll down to take a look at her pics from the cover shoot.