Thigh-high gumboots, plastic hats and gloves...what was designer Karl Lagerfeld thinking!
Designer Karl Lagerfeld presented his Spring/Summer 2018 Chanel show at the Paris Fashion Week.
While models strode the runway in extravagant outfits, the highlight of the show was the rainwear!
Take a look.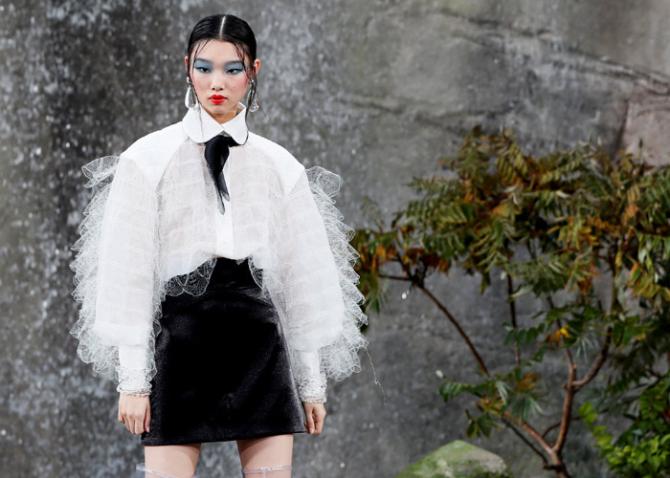 A model presents creations by German designer Karl Lagerfeld as part of his Spring/Summer 2018 women's ready-to-wear collection show for fashion house Chanel at the Grand Palais during Paris Fashion Week.
All photographs:

Gonzalo Fuentes/Reuters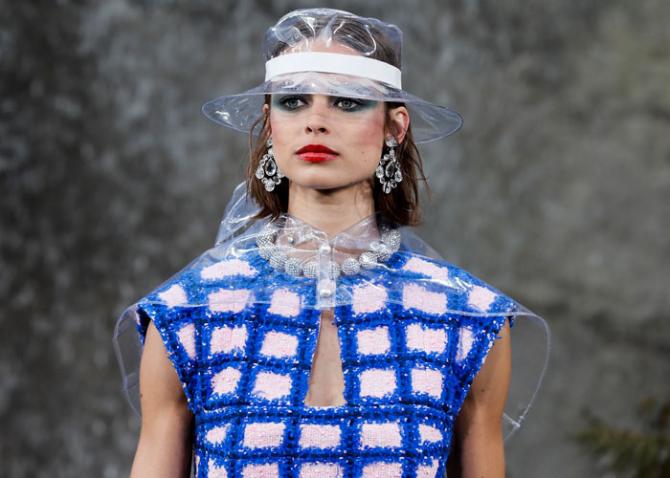 The focus of the collection was not the clothes. It were the plastic hats, hoods and gloves that the models were wearing.
Watch this model walk the ramp in a plastic hood and matching gloves.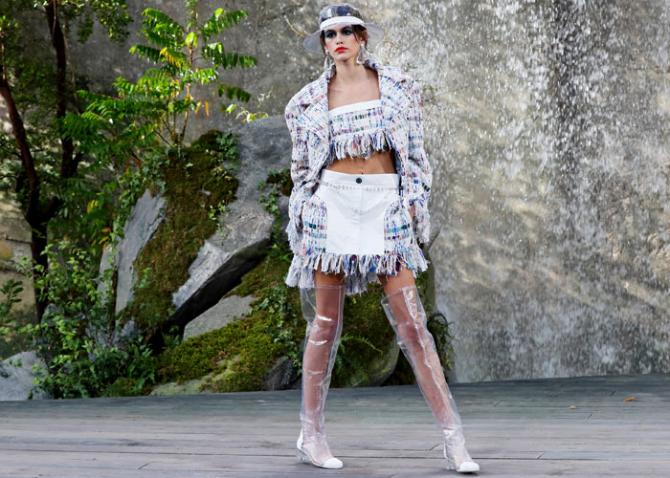 However, it were the knee-length boots that made the audience sit up and take note.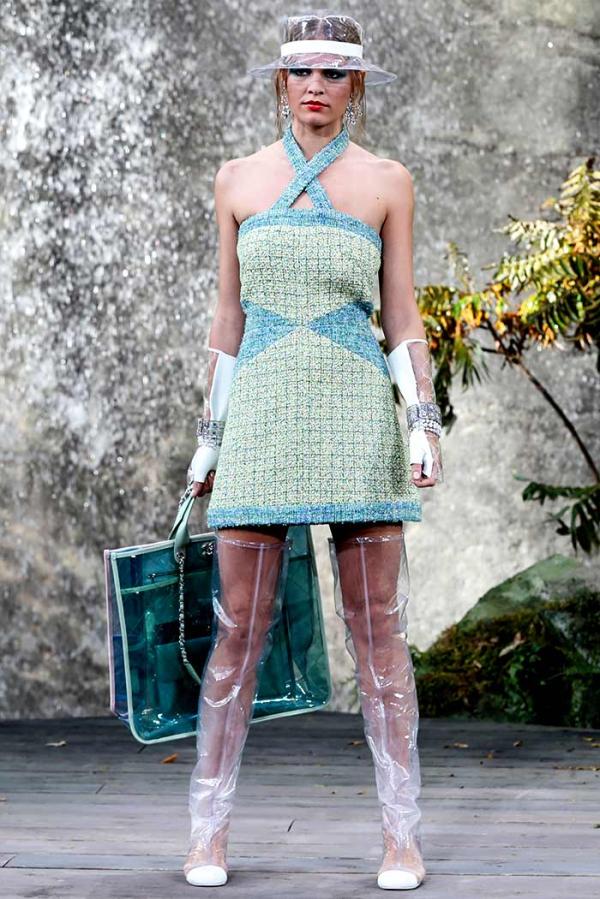 Chanel debuted new rain boots and we think that's going to be the biggest trend of 2017.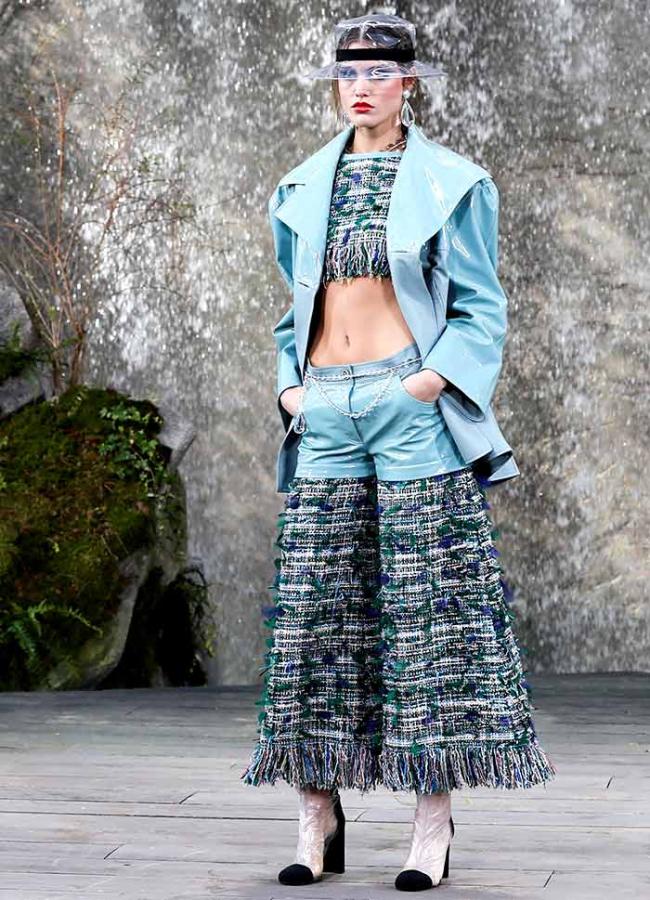 A model dressed in blue separates, flaunts her trendy plastic hat.
Presenting Chanel's new version of the LBD (little black dress).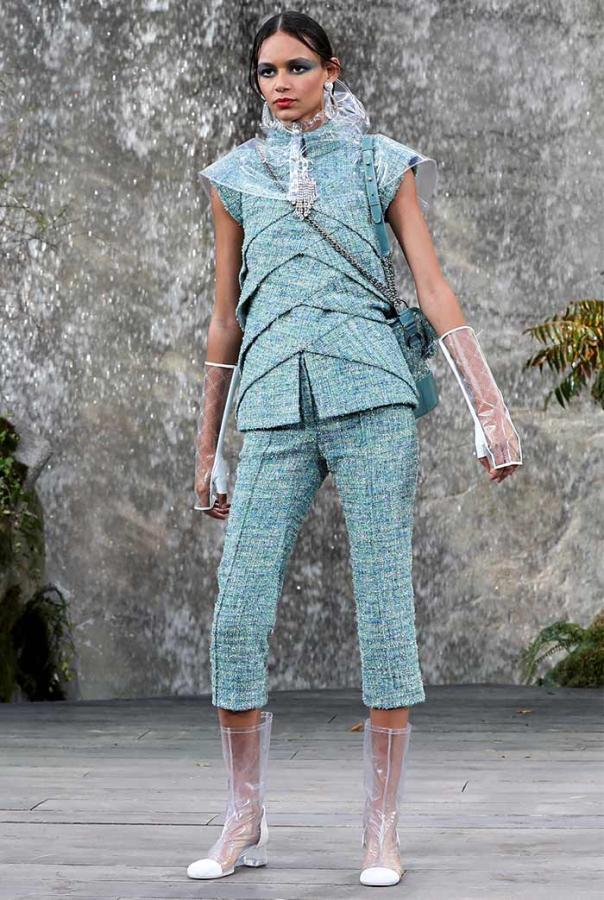 The boots came in all sizes and shapes. We clearly see a trend here in the making.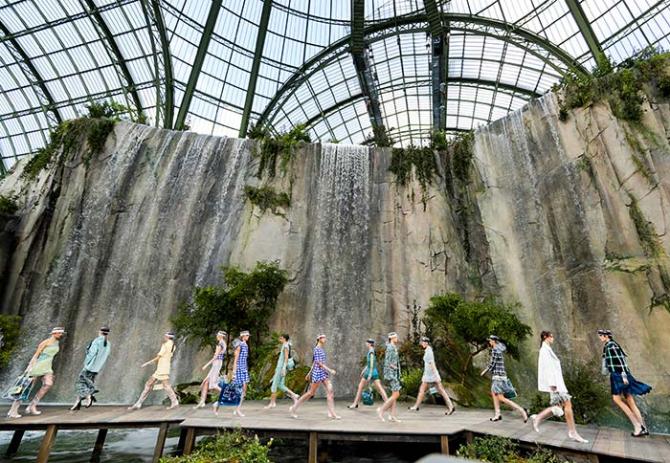 The mind-blowing ramp had an artificial waterfall in the background.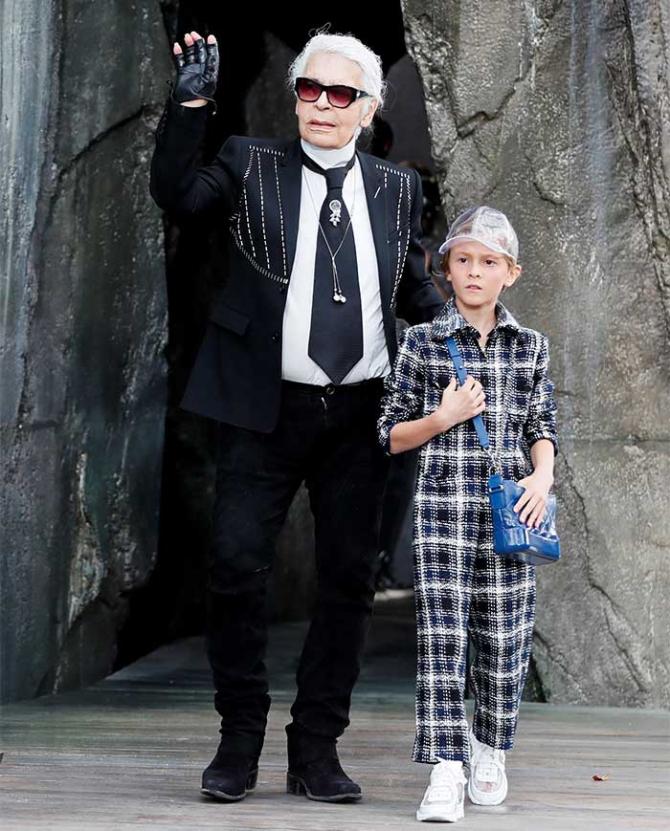 Karl Lagerfeld appears with model Hudson Kroenig at the end of the show.