Meet Conde Nast Traveller's stunning cover girl who plans to take over the season's hottest party destination.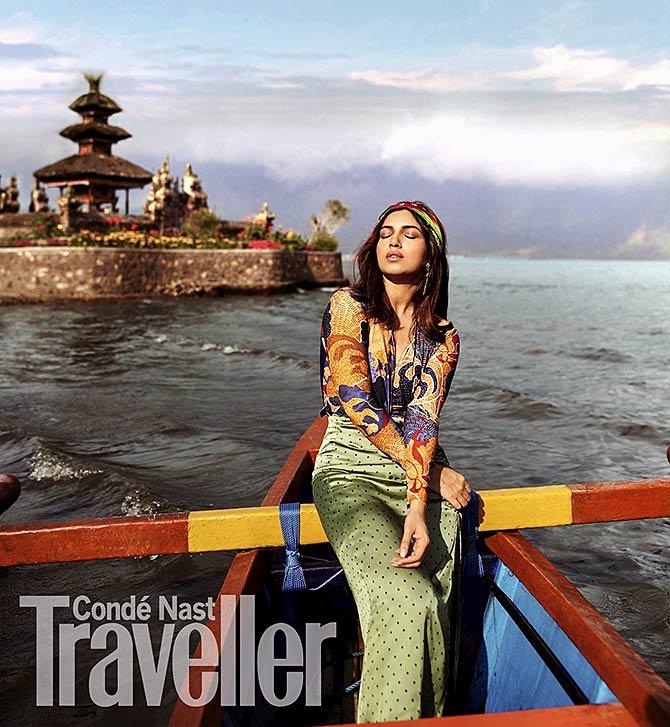 Bhumi Pednekar gets into the New Year spirit with her latest cover for Conde Nast Traveller.
Looking gorgeous in a lovely multi-colour gown, the actor charms us on the December/January cover, which has been shot in Bali.
'While travelling, everything is a new experience, and I find that enriching,' Bhumi told the mag.
'I have had the chance to experience a lot of rural places while shooting, which is incredible.
'When it comes to India… It just amazes me how everything changes in a few kilometres.
'The palaces in the North are so different from the ones in the South.
'Mosques are different across the country. You find everything here--from snow-clad mountains to deserts. It's amazing!
'I love travelling to Europe, too, because of the abundance of history and culture. Sydney, London, New York City and Ibiza are some of my favourite holiday destinations.'
Styled by Ekta Rajani, the cover has been photographed by Marie Baersch. In her interview, Bhumi added that 'she is a complete city girl!'
'I'm not very adventurous, and I'm definitely not the kind of person who would go bungee jumping or skydiving for fun,' she shared with the mag.
'A spa vacation would be my choice of a getaway. Just something to keep the mind, body and soul aligned.'