So which star has been in spotlight of late? Scroll down to read about all that's happening in the world of glitz and glamour.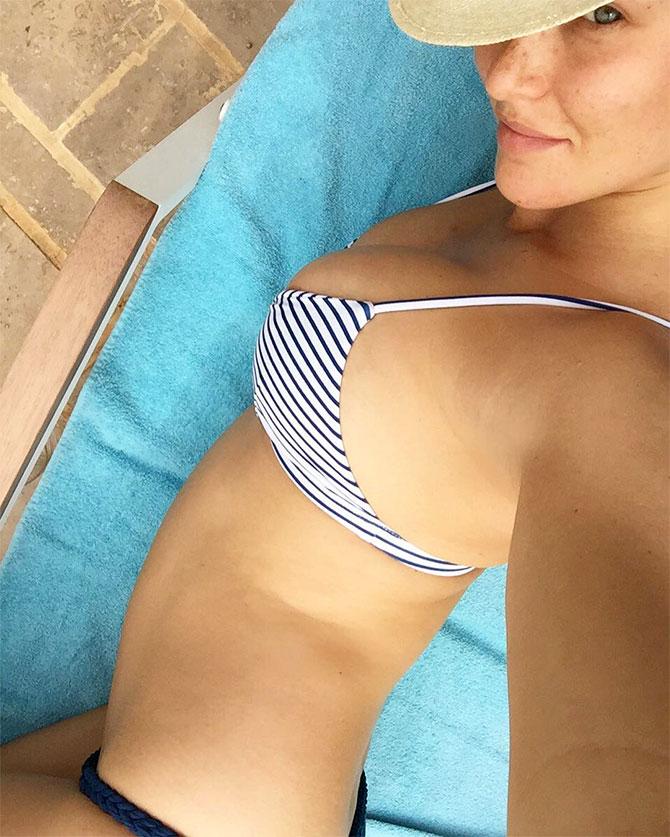 Photograph: Kind Courtesy Bar Refaeli/Instagram
Israeli model Bar Refaeli -- who is five-month pregnant -- has proved that one can have toned abs even in pregnancy.
The 30-year old model recently showed off her toned abs and some major cleavage while flaunting her growing baby bump in a tiny string bikini, People magazine reports.
The Kidon actress captioned the makeup-free selfie, 'My girl craved some vitamin D #5months.'
The former Victoria's Secret model had earlier shared a pic of a positive pregnancy test, announcing that she and her husband Adi Ezra are expecting their first child.
Source: ANI
***
How Jennifer Aniston stays in shape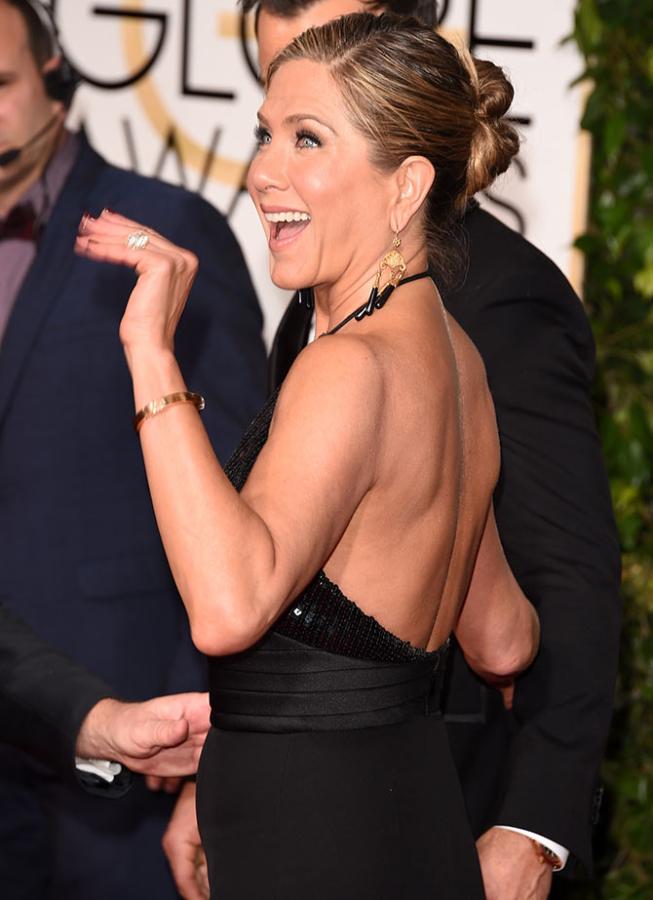 Photograph: Jason Merritt/Getty Images
For those who are wondering how 47-year old Jennifer Aniston still looks young and sizzling, it's all thanks to her morning exercise sessions.
In a recent interview, the Friends (an American television sitcom) star revealed that she dedicates her every morning to exercise, adding she does yoga spin for half an hour and does the mediating excise for 40 minutes, E! Online reports.
"Then I go to a gym, where I do strength training or just my own thing on the treadmill, the bike, or the elliptical, just to change things up. Keeping your body confused is always the key for me," she said.
Talking about her diet, the actress emphasized on eating more organic fruits and veggies and added people should cut down the levels of their sugar intake and should drink tons and tons of water. Aniston also emphasized on taking proper and good sleep.
She is known for films like Bruce Almighty, The Break-Up, Marley & Me, Just Go with It, Horrible Bosses and We're the Millers.
Source: ANI
***
Kim Kardashian returns to her signature style within three-months post delivery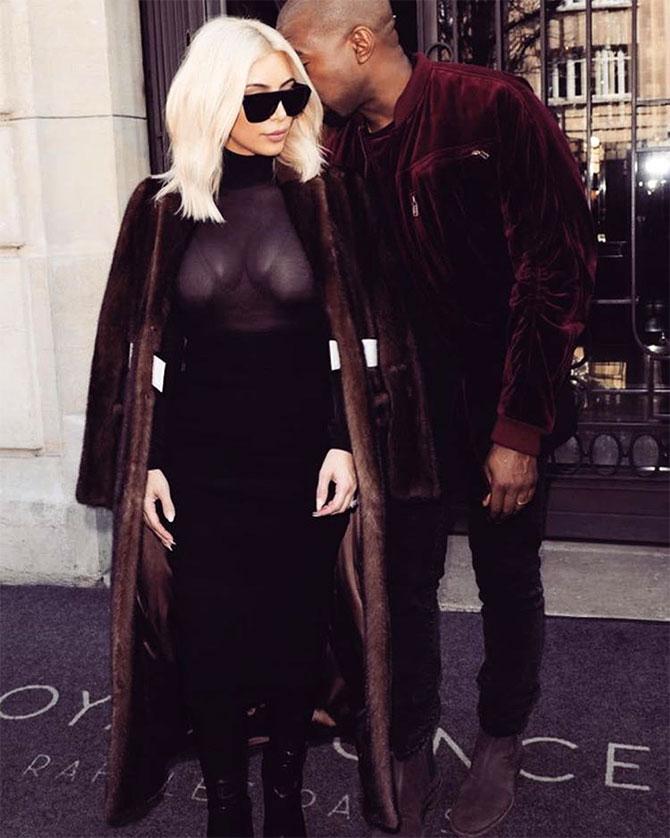 Photograph: Kind Courtesy Kim Kardashian/Instagram
It just took three months post delivery for Kim Kardashian to be back with her signature style.

The 35-year-old Keeping Up With the Kardashians (an American reality television series) star was spotted in Los Angeles on March 25, wearing a sleeveless black maxi dress, paired with matching stiletto sandals, a 90s style choker and sunglasses, reports E! Online. She also wore her black and golden ombre-dyed hair down and carried a light blue jeans jacket.
Kim, who often dons black and has been seen sporting similar black dresses over the past week, has been working hard to lose the baby weight after welcoming Saint West with husband Kanye West.
In January, she announced that she had started the low-carb, high-protein Atkins diet to drop the pounds and had become a spokesmodel for the company. She also underwent the same diet two years ago after giving birth to her first child, North West.
Source: ANI
***
Lady Gaga rings in 30th birthday with a gift from Michael Jackson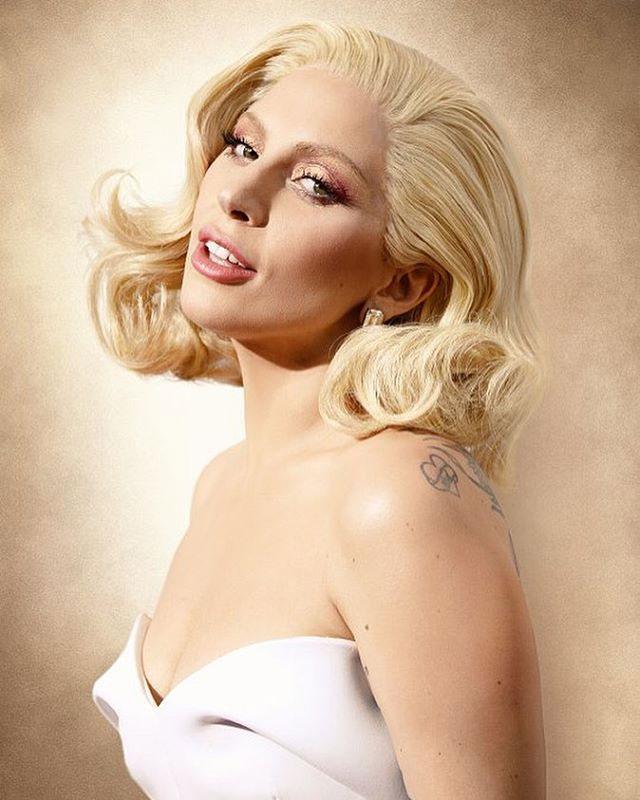 Photograph: Kind Courtesy Lady Gaga/Instagram
Lady Gaga bids adieu to her 20s with celebs, style and MJ.
The just turned 30 pop star was gifted a famous 1990 Michael Jackson (MJ) sketch called, 'Dancing Feet' on this special day, reports TMZ.com. MJ reportedly made a few of these, one of which sold in 2010 for nearly 25,000 dollars.
The Fame (the debut studio album) star celebrated her birthday on March 28 at No Name Club in Hollywood, along with Taylor Swift, Lana Del Rey, Kate Hudson, Pharrell, Chrissy Teigen & John Legend, Lisa Vanderpump, Kathy Bates and others.
Source: ANI
***
Model Behati Prinsloo is a designer now!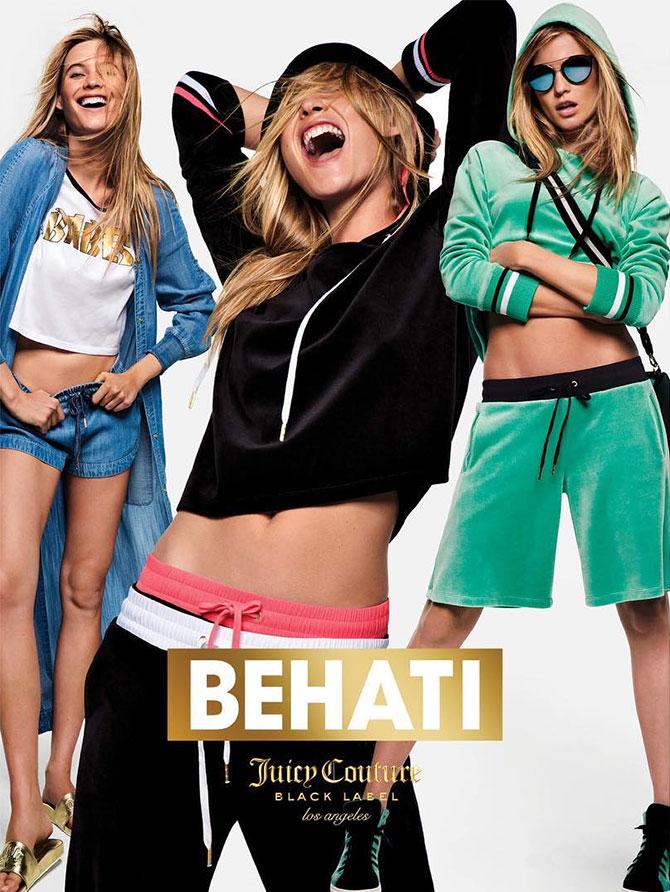 Photograph: Kind Courtesy Behati Prinsloo/Instagram
Guess what's keeping Victoria's Secret angel Behati Prinsloo busy these days?
The 26-year old model -- who is expecting her first child with American singer Adam Levine -- is coming up with a special collection for brand Juicy Couture.
In her interview with Teen Vogue, she said "Juicy Couture is so iconic, so I wanted to bring a little bit of something different to the brand while still remaining true to who they are. This collection is really for any active girl who wants to throw on an outfit that's comfy yet cute."
The brand's limited-edition will not only have its classic design aesthetics intact, but will also come with a touch of Behati's rock chic style.
The collection will be available at the stores from April 15.