Model and body activist, Ashley is unabashed about flaunting her curves in her new photo shoot.
Plus-sized model Ashley Graham has recently uploaded behind-the-scenes pics of her Sports Illustrated swimsuit photo shoot 2017 and we can't help but admire her for being brave, bold and beautiful.
Back in 2016, she was the first size 14 model to appear on the cover of the magazine.
Not one to be shy of flaunting a few lumps, bumps and cellulite, the model is sending out a strong message to body shamers.
If you look closer, you will notice that most of the photos that she recently uploaded have not been edited or airbrushed!
'I workout. I do my best to eat well. I love the skin I'm in. And I'm not ashamed of a few lumps, bumps or cellulite.. and you shouldn't be either. #beautybeyondsize #lovetheskinyourein,' she wrote on Instagram.
Take a look at her sizzling pics from the photo shoot.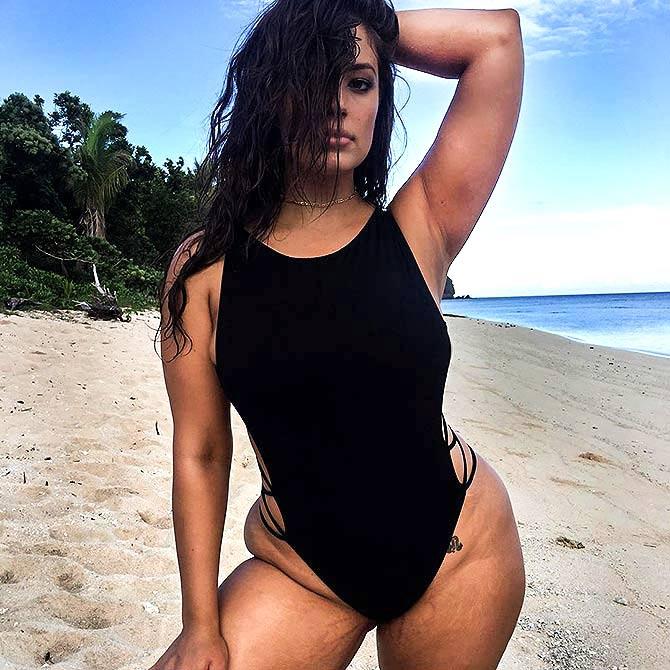 IMAGE: Have curves? Flaunt it!
Ashley strikes a pose behind-the-scenes at the photo shoot.
'Can't thank the @si_swimsuit team enough for including me in their latest body diversity issue and forever changing my life! We believe that women of all shapes, sizes, ages and backgrounds should be represented and feel beautiful in their own skin,' she wrote on Instagram.

All photographs: Kind courtesy Ashley Graham/Instagram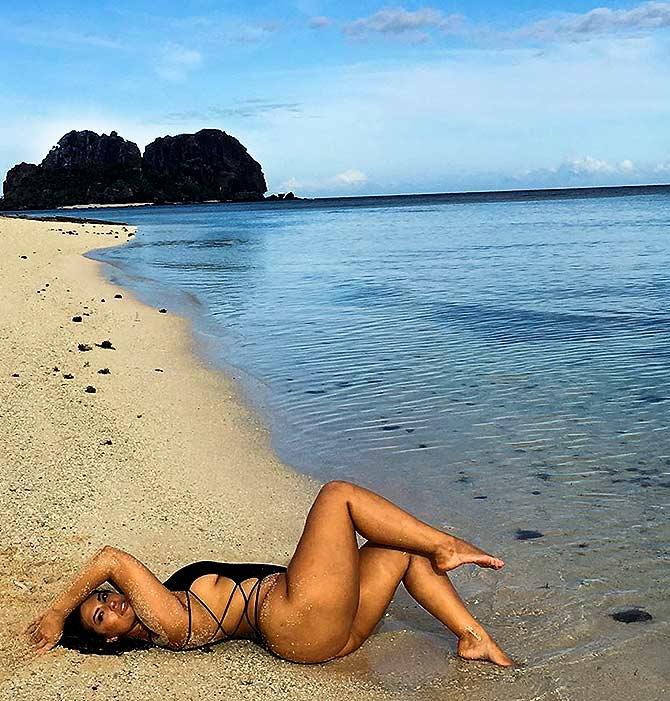 IMAGE: Ashley soaks in the sun as she lounges on the beach.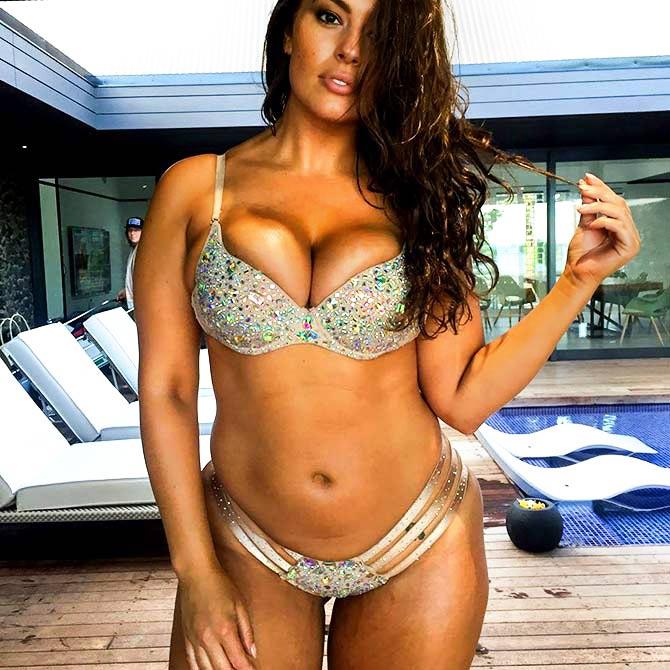 IMAGE: Fat is the new thin!
With 3.7 million followers on Instagram, Ashley is an icon for plus-size women who love to flaunt their curves. Her motto is 'beauty beyond sizes'.
Ashley has also been promoting a new line of swimwear across sizes.