L'oreal Elvive's latest campaign encourages diversity.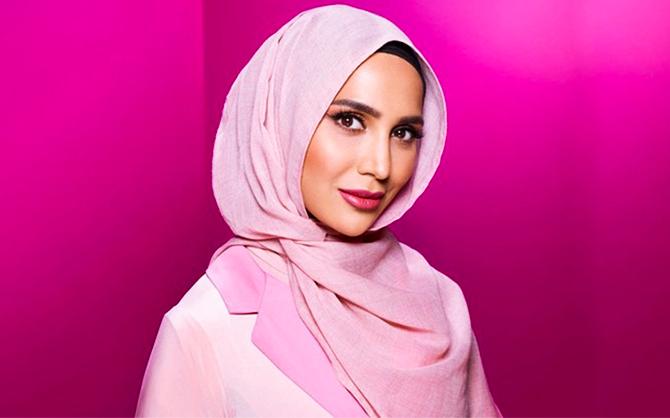 L'Oreal Paris is the latest fashion brand to break barriers and feature a hijab-wearing woman in a hair campaign.
In the Loreal Elvive campaign, British beauty blogger Amena Khan is seen in a pale pink headscarf standing against bright pink background in the haircare ad.
Elvive, features a diverse cast of women with different hairstyles. Khan called it a "game changing new campaign."
"So... lately I've had a complex relationship with my hair feeling lacklustre. When I take off my scarf, I want my hair to be more radiant - don't we all?" she posted about the video on Instagram.
"Whether or not your hair is on display," she says in the ad, "(it) doesn't affect how much you care about it."
"They're literally putting a girl in a headscarf -- whose hair you can't see -- in a hair campaign. Because what they're really valuing through the campaign is the voices that we have," Khan told Vogue UK magazine.
Khan is a L'Oreal ambassador and has previously promoted their skincare products.
Besides, she is a YouTube vlogger, co-founder of Ardere Cosmetics and designs her own line of headscarves.
Khan started wearing headscarf in my twenties but could not find any role models to be inspired from.
"I didn't see anyone I could relate to in the media. It was always a cause of celebration when you saw a brown face on television!" Khan told Vogue UK.
"I think seeing a campaign like this would have given me more of a sense of belonging."
Before L'Oreal, brands like Nike and CoverGirl have featured Muslim women in hijab in their ad campaigns.
Amena lives in United Kingdom with her husband and has a son and daughter.