Abhik Sen, Khalid Anzar and Rahul Saha find out what they offer for the price.
All-PURPOSE
---
Photograph: Courtesy sony.co.in
Sony WH-1000XM2
This lightweight pair of headphones is an all-purpose entertainer.
It has a comfortable fit (well, not as comfortable as the Bose QC35 II) and an excellent support for bass-heavy tracks.
The quick-charge feature ensures enough juice for hundreds of tracks.
Coupled with an excellent app -- which has equaliser controls -- and adaptive noise cancellation feature, this one is among the most feature-packed pair in the market.
Price: ₹29,990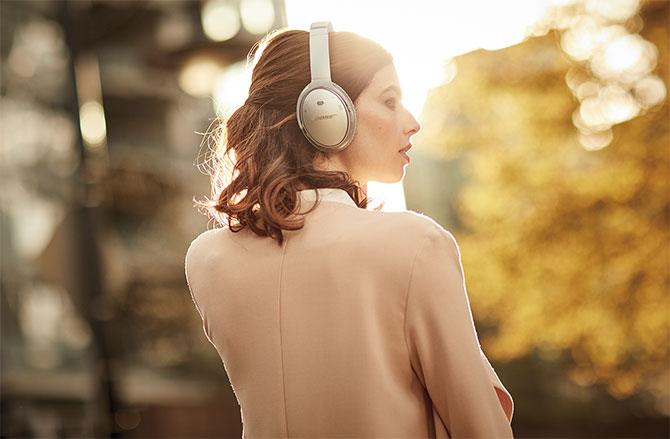 Photograph: Courtesy bose.com
Bose QC35 II
Like its predecessor, what sets these Bose headphones apart is its Active Noise Cancellation, or ANC, mode.
While the lows were a tad subdued on some EDM tracks with the ANC turned off, they sound perfect with the mode turned on -- which has three levels.
The addition of the 'action' button to summon Google Assistant is very useful (provided you configure it to not read out notifications while you're listening to music).
For iPhone users, this works with Siri as well.
Price: ₹29,363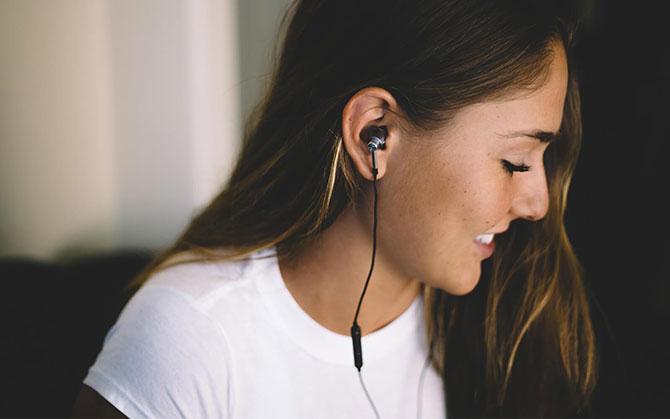 Photograph: Courtesy 1more.com
1More E1001
This in-ear pair may seem overpriced at first, but not when you consider its premium look and feel and utilise the plethora of options it offers.
Connected to a high-resolution source, the sound quality blows you away.
With a wide sound stage and ample support for full range, this triple-driver pair excelled while we watched new episodes of Fuller House on Netflix.
On top of it, the pair is super comfortable to wear for long hours.
And tracks on an iPod have never sounded better without them.
Price: ₹8,999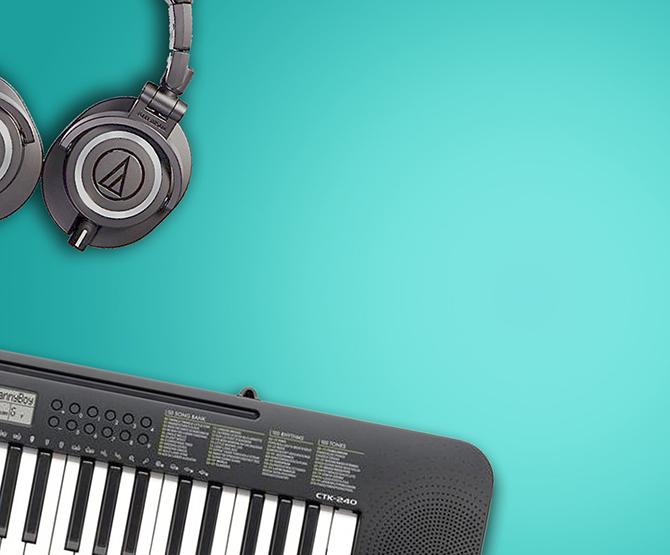 Representational Photograph: Courtesy pixabay.com
Audio-Technica ATH-ANC70
This pair can be worn and forgotten for long durations.
It's lightweight and comfortable for everyday use and can isolate you in a noisy environment even without the noise cancellation (in case you run out of battery).
While the idiot-proof one-button-does-all is commendable, what's off is the placement of the noise cancellation switch.
As expected, the low notes during demanding tracks go for a toss without the noise cancellation, but worse, the mids and highs get muddied when the feature is turned on.
Price: ₹13,999
FOR COMMUTERS
---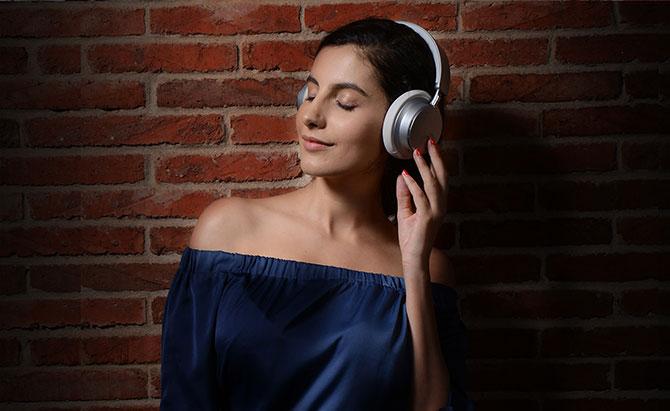 Photograph: Courtesy infinixmobility.com
Infinix Quiet X
This pair features a premium design bundled with a microphone for calls and noise cancellation.
The on-ear headphones use comfortable cushion caps that feel plush and fit just right.
It's light and doesn't scrimp on performance and lasts for at least six hours of continuous play.
But, hanging them on the neck can be a bit of a problem if you have a broad neck; the only downside of the otherwise wonderful pair.
Price: ₹8,999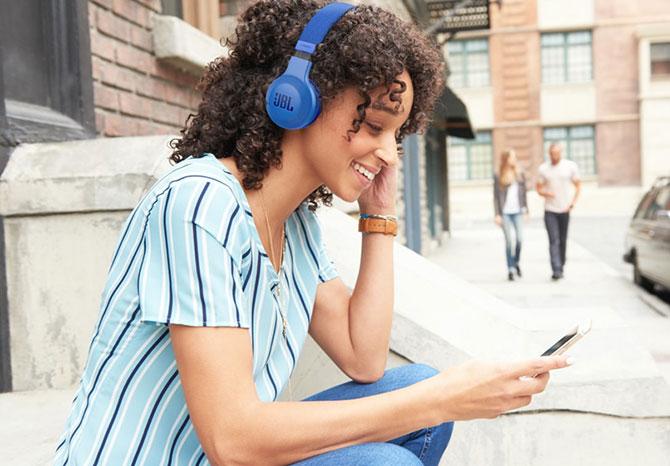 Photograph: Courtesy jbl.com
JBL E45BT
This pair of headphones delivers optimal sound and has a comfortable battery life.
But, the pair is marred with design flaws -- especially buttons -- that hamper use.
They support Bluetooth but lack NFC (near-field communication).
In terms of comfort, the pair features soft ear cups that cover the ears perfectly.
But the band is a bit small, which makes it feel too tight on the head, and therefore, is uncomfortable during extended use.
Price: ₹6,499
Photograph: Courtesy samsung.com
Samsung Level In ANC
This is a typical Samsung-quality product in terms of design.
Listening to workout music while running sounded punchier than the regular set of cans.
And as soon as noise cancellation kicked in, we could clearly hear the nuances of the instruments.
One doesn't need to stop the music while crossing roads; the "talk-in mode" ensures that ambient noises are audible.
Price: ₹3,799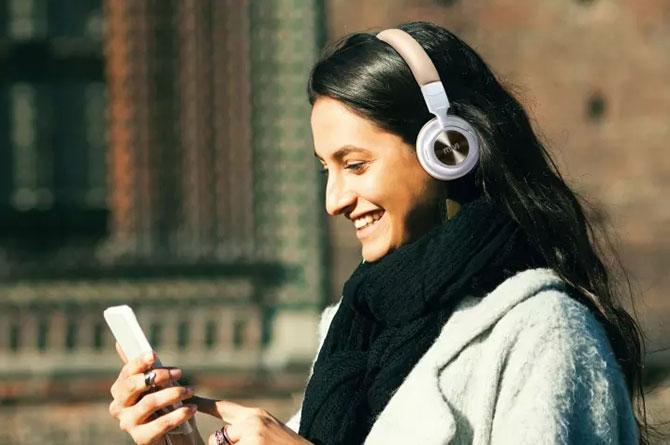 Photograph: Courtesy mivi.in
Mivi Saxo
We hadn't heard of these headphones earlier, but they looked premium when we took them out of the box.
The pair is lightweight and felt very comfortable.
As soon as we connected them to a phone over Bluetooth, we received a call.
It performed very well even with the phone kept inside the pocket.
It is easy enough to operate once you get a hang of the on-can controls.
In terms of sound, this one seems made for bass heads.
It also has a sound battery life.
Price: ₹2,999
FOR FITNESS ENTHUSIASTS
---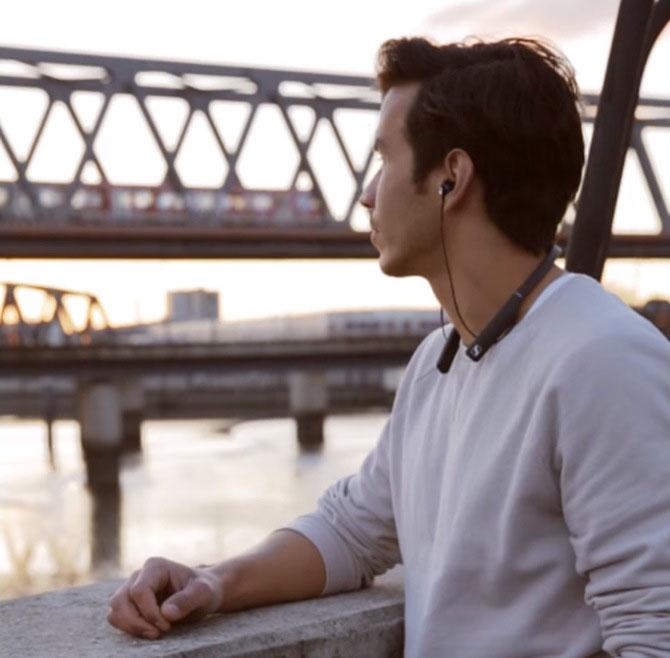 Photograph: Courtesy sennheiser.com
Sennheiser CX 7.00BT
The pair packs a punch -- Bluetooth and NFC connectivity, satisfactory audio output, deep bass and satisfactory noise levels.
And it won't pop out while you run up a sweat during your daily workout.
But, the absence of haptic feedback due to lack of a vibration motor and its plastic build take away crucial points to justify the price of this pair.
If you can live with that, it'll serve you well.
Price: ₹11,990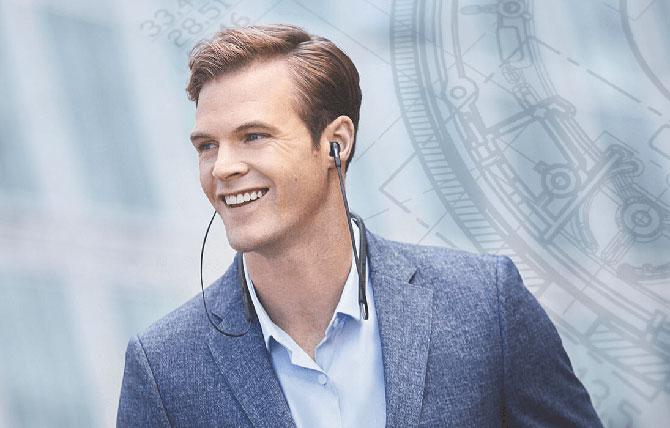 Photograph: Courtesy jabra.com
Jabra Elite 25e
This pair is a clear winner in terms of audio output, battery life and ruggedness.
The water resistant Bluetooth in-ear buds deliver all-day battery life.
The light pair also has an urban touch to its design.
It supports wireless calling and has superlative music playback capabilities with a compelling audio output.
And, the in-build vibrator for haptic feedback adds another star to the overall utility of the pair.
Price: ₹ 3,999