Abhik Sen tries out both.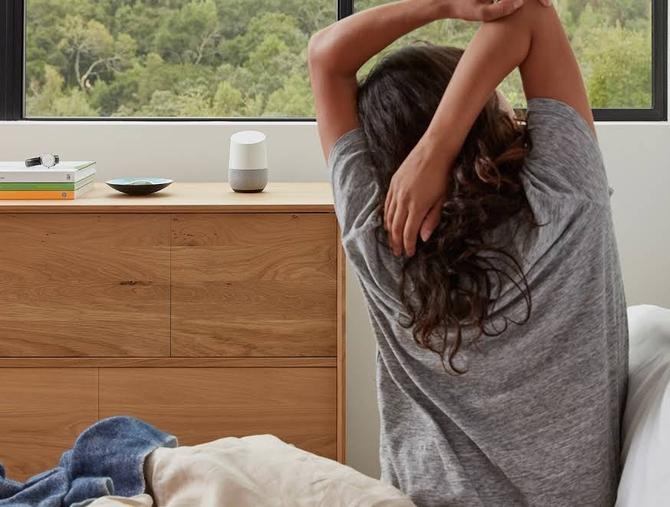 After setting up Google Home (₹9,999), I was excited to see how it works.
But the first time I spoke to it, it chose to ignore me.
Then my wife explained that I had been addressing Home as "Alexa" all along! That's what happens after living with Alexa for nearly a year.
Just remember that before you start using Home, ensure you have the app on your phone; and then connect both the Home and the phone to the same Wi-Fi network.
The Home looks like a work of art.
And having a conversation is a lot of fun, just like with the Google Assistant.
Due to Google's sheer might in search, there would be very few occasions when Home won't have an answer.
Also, with the ability to add multiple accounts, it is can distinguish between my wife and I, and thus, access stuff from our respective accounts.
I could check my mails, get weather updates, learn about traffic conditions and, of course, play music on the Home.
The one thing I liked was the way it responded: I could ask it the weather forecast for today and then just say "tomorrow" and get the next day's forecast.
This made dealing with Home more natural, though starting off each sentence with "OK Google" is a tad unnatural, and you can't customise what to call it.
In the limited time I used Home, I had fun searching stuff via voice.
But best of all, one can look for recipes and get Home to read them out.
Using it with the Philips Hue, I was also able to control the lights in my home. But remember, you need to connect the Hue bridge to your network.
If you listen to a lot of bass-heavy music, you'd like the very loud Home.
However, Alexa scores over Google Home by the sheer number of apps it supports.
It's still early days in my adventure with Google Home; but if you use Google Assistant extensively (and are invested in a lot of Android devices), this could be your go-to device in the future.