You will instantly fall in love with these healthy hi-tech gizmos, says Ashish Narsale.
Presenting some of the coolest health and well-being devices we spotted at the ongoing Consumer Electronics Show in Las Vegas, US.
1. Mateo: The smart bathroom mat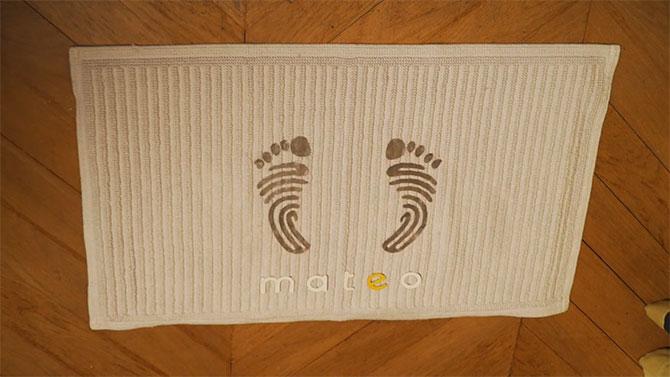 On first glance, Mateo may look like a conventional bathroom mat.
When connected to an app on your smartphone, it can tell you your weight, how correct your posture is..and much more.
It also has a built-in coaching platform to help you exercise and stay fit.
---
2. ToothWave: A smart toothbrush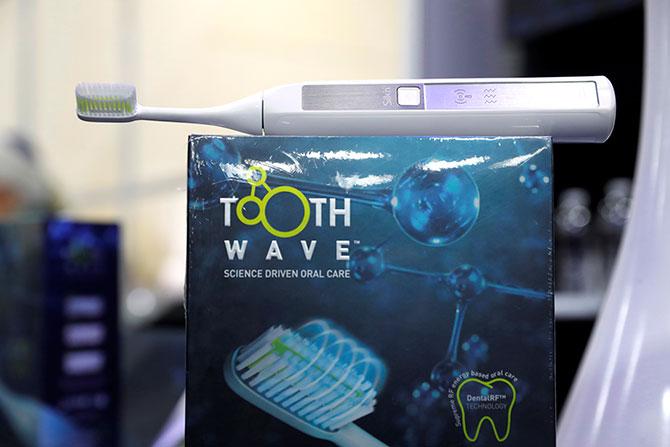 Ever thought your toothbrush could do more than just brush your teeth?
Australian healthcare company Silk'n's ToothWave brush will whiten your teeth, help remove stains and prevent tartar as well.
It uses radio frequency to perform these tasks and comes with an inbuilt rechargeable battery that auto shuts off after two minutes of usage.
---
3. Qoobo therapeutic robot: The stress buster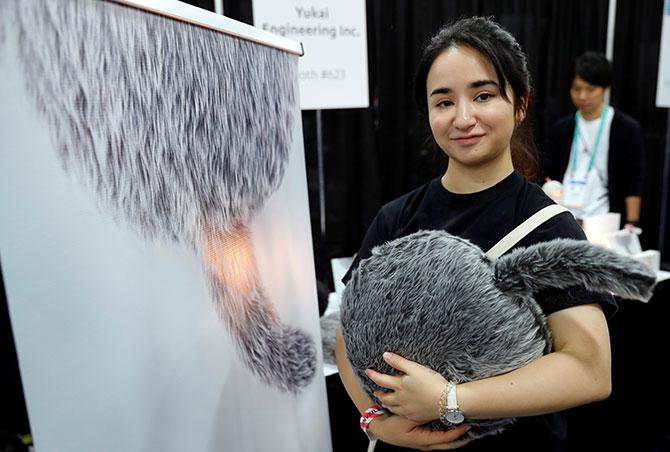 The Qoobo therapeutic robot is a cushion with a tail that moves when you caress it.
It's a stress buster robot inspired from a pet wagging its tail.
---
4. Maison Berger alarm clock: Makes you sleep and wake up with aroma
The Maison Berger is an alarm clock that diffuses aroma to wake you up.
According to the makers, its aroma will help you go to sleep and wake up as well.
You can install different aroma cartridges of your choice to suit your mood.
---
5. Motion pillow: It stops you from snoring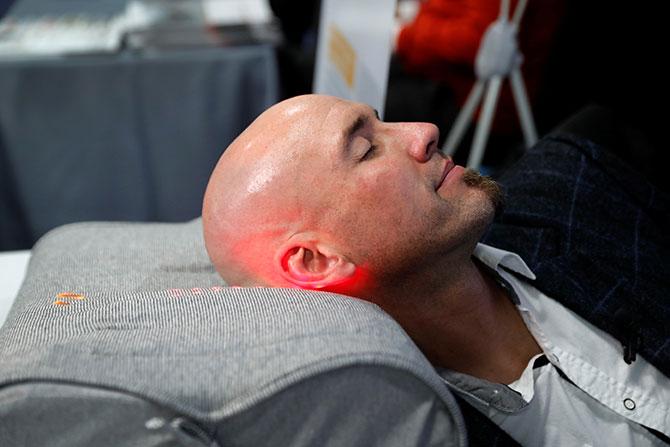 The Motion pillow is a smart anti-snore pillow by 10minds.
Based on data collected from the users' sleep pattern, if a user snores, it detects the activity and automatically adjusts the shape of the pillow via built-in air bags to change the head angle.
---
6. Withings ScanWatch: A hybrid smartwatch with long battery life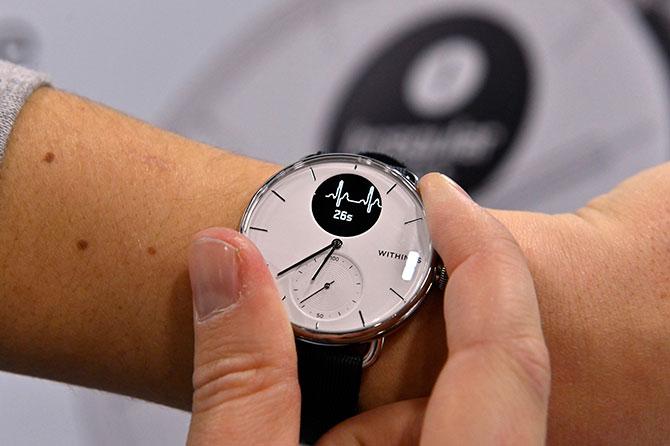 French company Withings' ScanWatch is a health tracker and smartwatch combined into one.
It comes with enhanced features like 24/7 heart scanning, irregular (heart) beat alerts, electrocardiogram, sleep apnea detection, vo2max (oxygen consumption), oxygen saturation, multi-sport tracking, smartphone notification and has a 30-day battery life.
---
7. CarePredict Launches Tempo Series 3: A smart wearable for senior citizen
CarePredict's Tempo Series 3 is an AI powered preventive wearable aimed at senior citizens.
It has multiple sensors that collect indoor location data and uses machine learning and sophisticated gesture recognition algorithms to learn about an individual's activity and behaviour patterns.
Based on data collected, it can predict the probability of health declines well in advance.
---
8. Flowtime: Biosensing meditation headband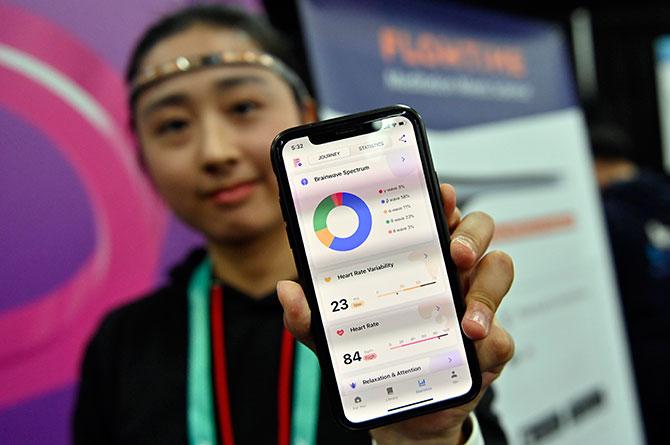 Flowtime is a meditation bio-sensing headband by Entertech China.
It tracks the brainwaves and heart rate in real time while you are meditating and records the data which can be accessed real-time through the smartphone app.
You can use this data to study and improve your meditation techniques.