Ashish Narsale/Rediff.com brings you the pros and cons.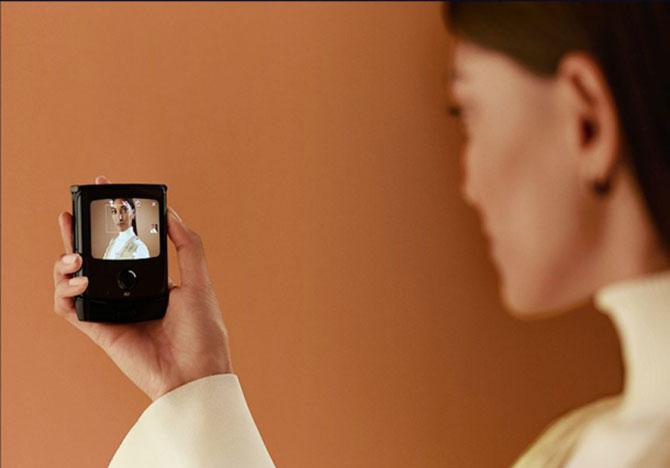 The most loved Moto Razr by Motorola is back with Google Android on board.
The earlier version had a 2.2" display and a physical dial pad that sold in millions; the revamped avatar comes with a foldable full screen touch display. Does that mean we will see more such phones with flagship specifications in the near future?
While it retains the nostalgic flip design, the Moto Razr 2019 is not loaded with high-end specs.
Let's walk through its features: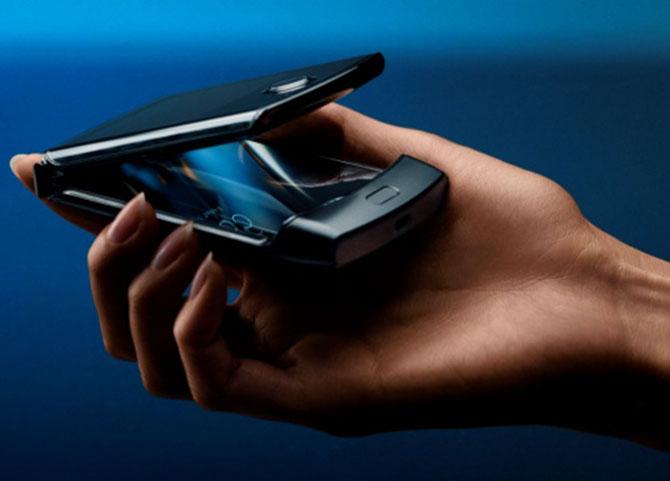 Design and display
The phone, when folded, is 2.8" wide x 3.7" tall x 0.55" thick; when flipped open, it expands to 2.8" wide x 6.7" tall x 0.27" thick, almost like the old Moto Razr.
The larger display is 6.2" foldable plastic OLED (it's also called pOLED flexible display) and has a 2142 x 876p resolution.
When folded, it has a 2.7" gOLED display that provides a quick view.
The phone doesn't come with any certification against dust and water resistance but has a nano coating that protects against accidental water splashes. This coating, however, can erode over a period of time.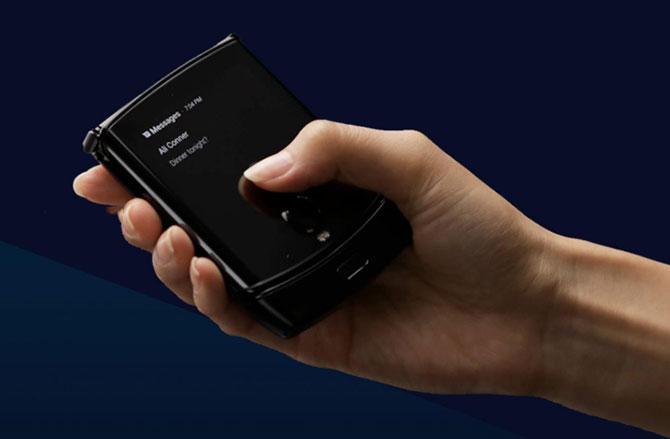 Hardware
The vitals inside may put you off as the phone does not come with any high-end specifications.
It's embedded with Qualcomm's Snapdragon 710 processor, which is a year old and found in midrange phones.
It has 6GB RAM and 128GB ROM storage that cannot be extended as there is no memory card slot.
The phone includes all essential sensors, including fingerprint, which is embedded in its prominently protruding chin.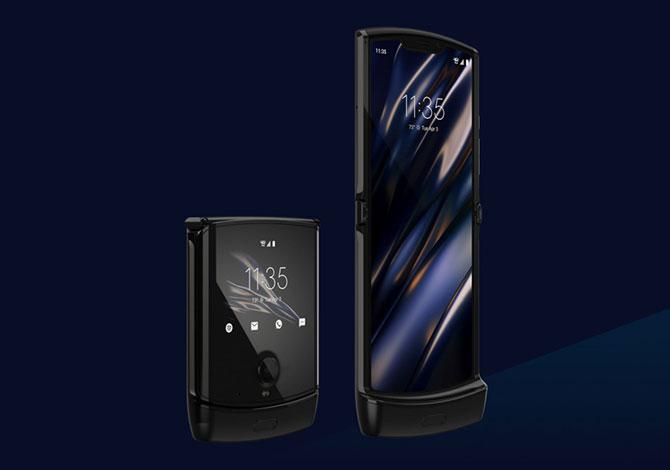 Camera
The phone does not boast of an enviable camera.
The Razr has a 16MP, f/1.7 aperture camera, with dual auto focus and laser autofocus. It works as a selfie camera when the phone is folded.
It also has a 5MP, f/2.0 aperture camera in front, when the phone is unfolded.
Battery
The phone has a 2510mAh battery, which is not powerful by today's standards when one considers the amount of multimedia consumed.
It does, however, come with 15W fast charging.
Verdict
This phone is targeted towards enthusiasts who love the old Moto Razer and can afford to spend Rs 107,550 approximately ($1,499).
However, since the folding technology is new, it would be wise to wait for one or two more generations until the technology improves and becomes affordable.
The Moto Razr 2019 is yet to release in India.
Are you addicted to your smartphone? Let us know in the message board below.