The SE is up against some sweet deals from China and South Korea, not to mention Apple's own XR, says Veer Arjun Singh.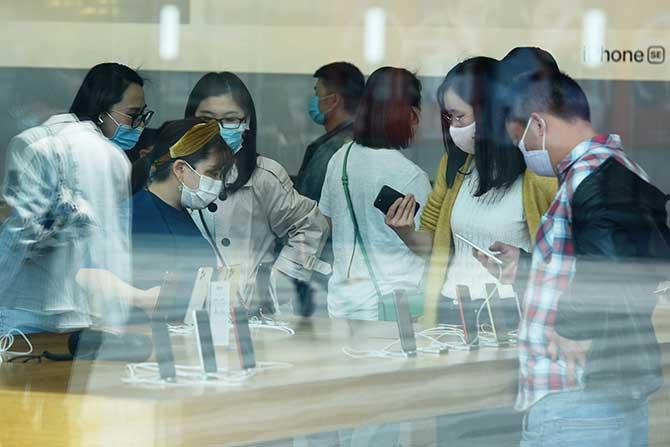 Smartphone brands are fighting a war with sharper and bigger screens.
So can a diminutive new iPhone arrest a Chinese blitzkrieg?
Well, it probably can't.
The new iPhone SE will be Apple's cheapest phone in years.
When it launches in India, it will carry the same price tag of Rs 42,500 (64 GB) as its 4-inch predecessor, the first generation iPhone SE, launched in 2016.
But the new SE is a far cry from a new phone.
It has the body of the iPhone 8 -- a 4.7-inch LCD screen, a battery that doesn't last a full day and more of the same -- plugged into an A13 Bionic processor that powers the iPhone 11 series.
Despite being a performance powerhouse on a budget, the SE is up against some sweet deals from China and South Korea, not to mention Apple's own XR.
According to Counterpoint Research's analysis of the last quarter of 2019, Xiaomi, Vivo, Samsung, Oppo and Realme were India market leaders -- in that order.
All catapulted forward by the strong sales of a budget phone or a budget line-up.
Apple, too, was among the 'fastest growing brands' in India, which gained significantly from further price cuts to its 2018 iPhone XR, selling for Rs 45,000 with its best offer.
Globally, the iPhone XR became the top-selling phone of 2019, followed by the iPhone 11 (Rs 64,900) and the Samsung A50 (Rs 16,990).
Across price categories, all the best-selling phones shared one trait -- a big screen, one that is conspicuously missing from Apple's latest offering.
So, if there was a budget iPhone that appeals to the masses, it is the big and bulky iPhone XR.
One might argue that the relatively smaller SE did good business back in 2016.
But that was before the world laid eyes on smartphones with brilliant bezel-free screens, especially from Apple.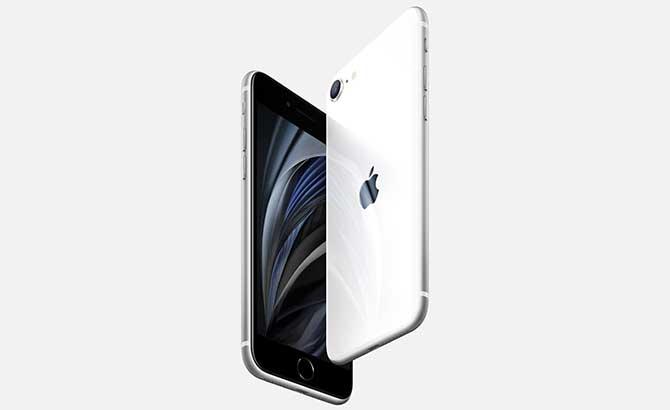 Still, Apple is not selling nostalgia in a new box.
The new iPhone SE, short for 'Special Edition', does have a unique positioning.
And it's more than just a tiny phone surrounded by big ones or the cheapest entry to the Apple party.
Up until 2018, when Apple finally made big screens its mainstay with the launch of a completely redesigned iPhone X, the iPhone 6, 7 and 8 line-ups all had 4.7-inch screens and a bigger "Plus" edition only for those who had moved on.
Apple's gentle nudging of its customers towards bigger screens became more vigorous after the older SE and other small phones were discontinued.
Android, too, aggressively shunned smaller screens.
So much so that most phones running Android on a 5-inch or smaller screen today are considered obsolete.
The message was clear: sticking to a smaller phone meant using a less powerful device.
But some people hanging on to their smaller phones aren't all dinosaurs or budget phone users.
Some people simply want the latest computing power in a smaller device.
Yes, this breed exists and it is likely to storm Apple stores and might even trade in its iPhone 11 for a new SE.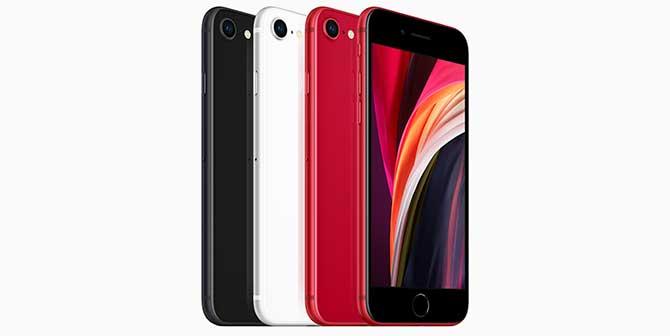 The second-generation iPhone SE has a powerful A13 processor, which will ensure it gets iOS updates for years to come.
It also has a faster Wi-Fi 6 and a portrait mode among other essential camera upgrades.
All this is over and above the reliable build quality and existing features of the iPhone 8.
After many years, carrying a smaller iPhone with a physical home button won't mean sticking to an old phone.
A small up-to-date phone has become a rarity.
This is a category that needs more attention.
And Apple could well be underestimating the value of a phone uniquely positioned to capture a bottomless market.
The closest Android comes to a small reliable phone is the much bigger Google Pixel 3a (5.6-inch screen; Rs 30,999).
Apple could have hit bull's eye if it hadn't used the spare body of an old iPhone.
A completely redesigned iPhone SE with thinner bezels and better battery life could have been a brand new iPhone unlike any other.
Meanwhile, the anti-trend home button will no longer be a sign of a cheaper iPhone.
It's set to be a sign of resistance from those resolutely turning their back on ostentatiously big phones.