Which one suits your budget and needs?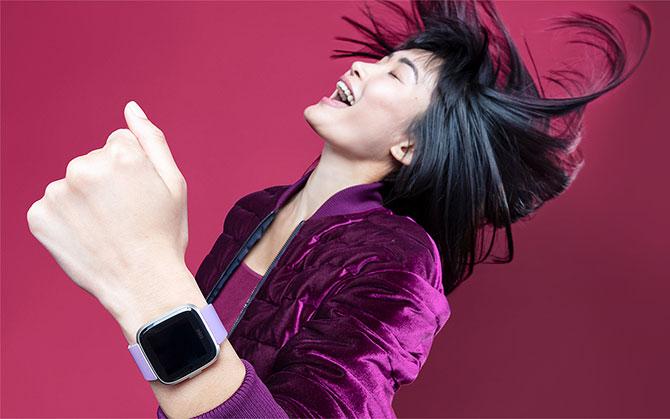 The Fitbit Versa Lite is a good-looking watch with a solid build and a colourful screen.
But it's not for fitness enthusiasts who need technology to track and help improve their performance, says Veer Arjun Singh.
The Fitbit Versa Lite is a stripped-down version of the Versa smartwatch.
It looks and feels the same -- and closely resembles the Apple Watch -- but skips a few features to keep the cost down.
Let's evaluate if there's a place for it in your life.
Design (4.5/5)
I was sent a Versa Lite that has an aluminium dial and a white silicone strap.
The watch fits my wrist like it was meant for it, but I am not a fan of the pasty white strap.
It's not subtle or versatile.
The charcoal, lilac, mulberry and marina blue are much more appealing.
The design of the Versa Lite is identical to the original model, barring two buttons on the right of the aluminium casing.
This leaves it with just one button on the left.
The sleek, rectangular casing with curved edges is chic and a perfect fit, but better for thin wrists than broad ones.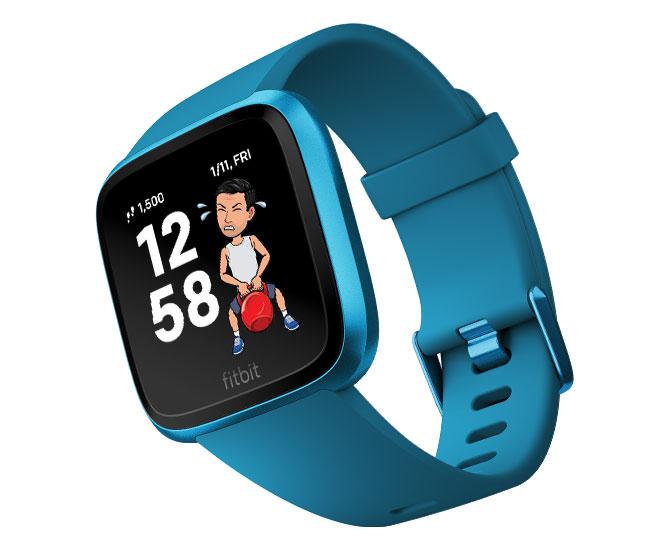 Performance (3/5)
The Versa Lite is a very reliable fitness tracker.
I tallied its step count manually on several occasions and it was about 90 per cent accurate on average.
It has an interval timer, yoga and weight training modes over the basic walk, cycle and run.
But unlike the Samsung Galaxy Watch, you have to manually begin a particular workout for the watch to track it.
In a 45-minute gruelling weight-training session, it monitored my heart rate accurately (I tallied it with my Garmin 2 that uses a chest strap) and notified me that I had burnt 340 calories, which seemed reasonably accurate too.
If you can learn to sleep wearing your watch, it provides detailed data, breaking your daily ritual into active time and light, deep and REM (rapid eye movement) sleep.
It does what it does well, but what it misses is heartbreaking.
The Versa Lite is 5 bar waterproof so you can swim with it but it does not provide swim stats.
You can walk with it but it does not have an altimeter to track floors.
You can run with it but it does not have in-built GPS.
And taking into account a beginner's perspective, I could have compromised on all of this, but it does not even have storage for music.
And that's just mean.
Verdict (3.5/5)
For Rs 15,999, it's a good-looking, solidly-built watch with a colourful screen and clean interface for people who would like to be reminded of their daily activity.
But it's not for fitness enthusiasts who need technology to track and help improve their performance.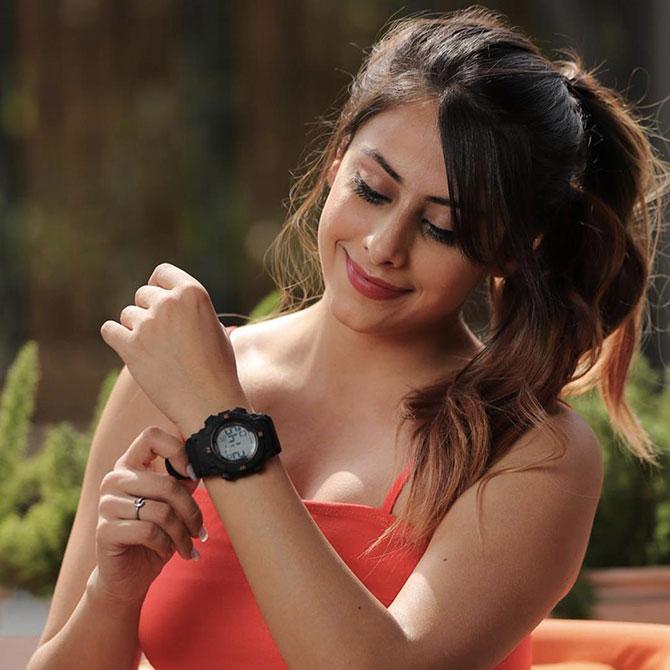 The Lenovo Ego Smartwatch scores well on most fitness-tracking parameters.
It's not top quality but, with a one-year warranty, it is worth a try, says Erick Massey.
The Lenovo Ego scores above most budget fitness tracking wearables in the looks department.
It resembles those expensive G-shock watches that are meant for rugged use.
So I had to put it to the test.
Design (2.5/5)
After a few closer looks at the watch, I become doubtful of its ruggedness.
Its rubber strap doesn't seem to be able to withstand excessive field use.
The build quality of the watch is not impressive.
The four buttons around the display are hard to press.
Lenovo could have used a touch-button system instead.
Performance (3.5/5)
For Rs 1,999, the lightweight, water-resistant smartwatch has a basic 1.6-inch anti-reflective monochrome display.
I feel the company could have made it better to complement its design.
However, you can check the date, time and heart rate at a glance without pressing any of the four buttons, which was a relief.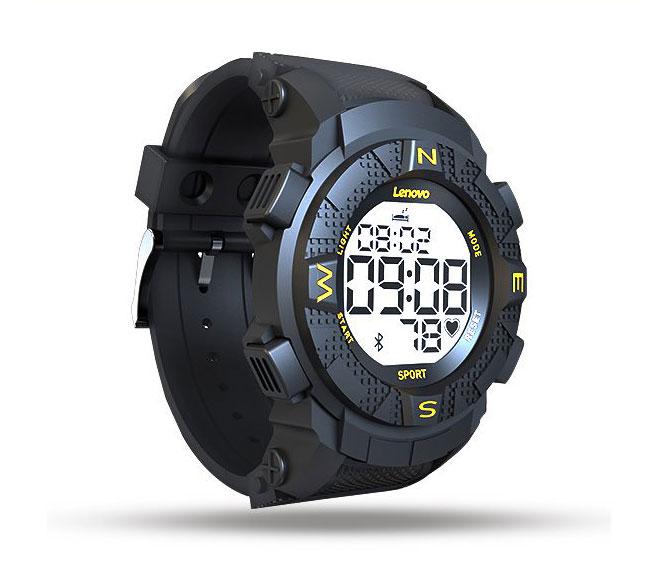 The Lenovo Ego's tracking ability is impressive.
You can see the step-count reading as you walk.
The process to sync the watch data with the Lenovo Life app is also quite smooth.
In terms of notifications, the display, unlike in most smart bands, doesn't show the name or number of the caller, which is a miss.
Apart from using the stopwatch and the alarm clock, you can also trigger your phone camera from the watch to take pictures, but the Lenovo Life app needs to be open for that.
The notifications for calls, messages and other activities does not overstrain the battery but if the vibration feature is kept on, the battery doesn't last long.
Verdict (3/5)
It was going well.
But after five days of continuous use, the watch's display went blank.
I tried charging it but that did not work.
The watch's magnetic charger might have been the reason for the abrupt end to my review.
All in all, the Lenovo Ego smartwatch scores well on a number of fitness tracking parameters and, for the price, I was convinced to buy one for myself.
If only the watch hadn't stopped working.
It's not top quality, but with a one-year warranty, it is worth a try.