When it comes to performance and affordability, how do these Indian headphones fare when compared popular international brands like JBL and Sennheiser?
Ashish Narsale/Rediff.com has the answer.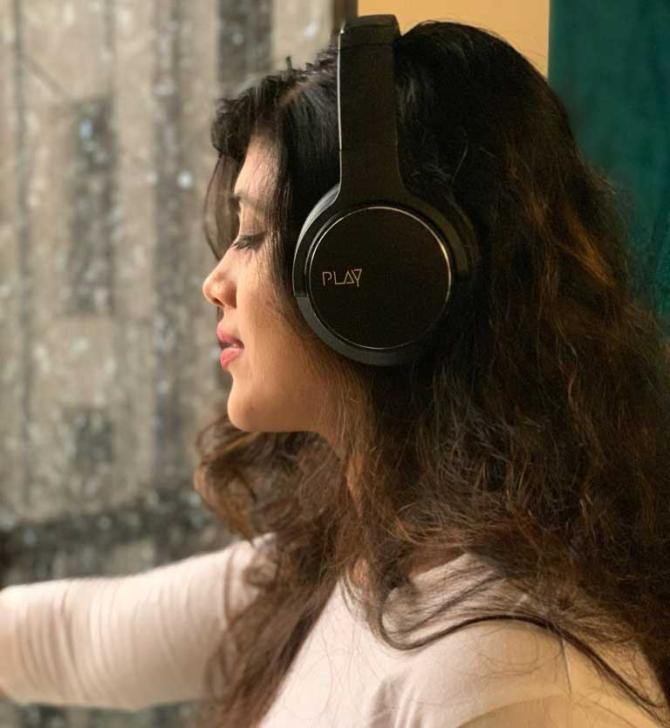 Gurugram-based consumer electronics company, Play Design Labs, which focuses on IoT devices in wearables, has launched its new pair of wireless headphones -- the PLAYGO BH47.
Play is co-founded by Vikas Jain, the co-founder of smartphone company Micromax.
The PLAYGO BH47 is a Bluetooth, wireless headphones, which includes active noise cancellation (ANC eliminates the surrounding noise using a dedicated set of microphones. It produces negative sound waves to negate external noise. As this feature uses power, the battery may drain faster than normal).
The headphones are priced at Rs 6,499.
Let's take a look at its features and performance.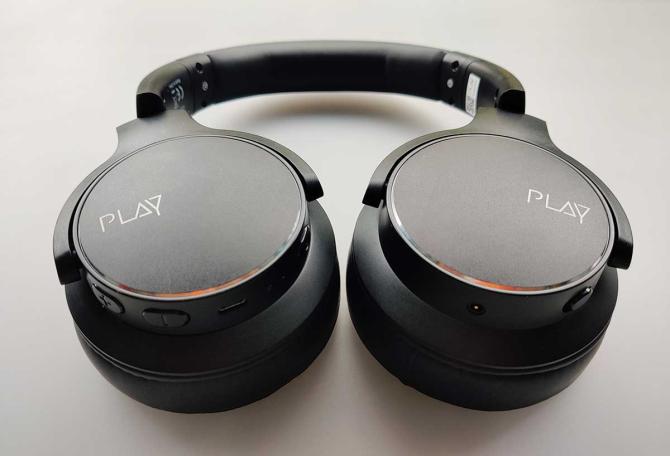 Build, Design and Fit
The headphones have a premium look. It's made of plastic, uses upholstery on the headband and has cushioned earpads. Metal shells encase the sides of the earcups.
The earpads are soft, comfortable and fit well, creating good passive noise cancellation.
The headband includes a steel band and has a slide locking mechanism that locks at five different levels, so that you can adjust it for the best fit.
The headphones weigh around 260 grams but feel light.
It has a collapsible design, so you can fold and store it in the bag that is provided.
The buttons are well placed on the earcups and respond well.
The multi-function power button, +/- volume control buttons, power/connecting to Bluetooth (otherwise known as paring), multicoloured LED indicator and micro USB Type-B port reside on the right earcup.
A sliding ANC switch and a 3.5mm audio port for a wired connection are embedded in the left earcup.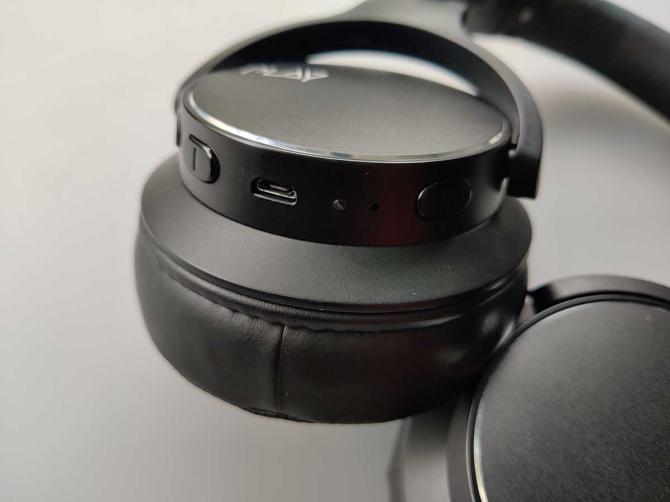 Control
The controls are conventional, minimalistic and simple to use.
The power button is multi-functional and can be used for paring, activating voice assistants (it supports Goolge, Alexa and Siri), play/pause music and receive/reject calls.
The volume control button can also be used move to the previous/next track while playing music.
The ANC button has a blue LED light that glows when you slide it on. Using this option reduces the external noise by about 70-80 per cent. When switched on, I could hear faint voices of people speaking; the sound of my room's fan was suppressed to a certain extent.
When you are playing music, the cushioned padding works as a passive nose canceller.
I do wish, however, it had variable noise cancellation and app support to further interact with the headphones.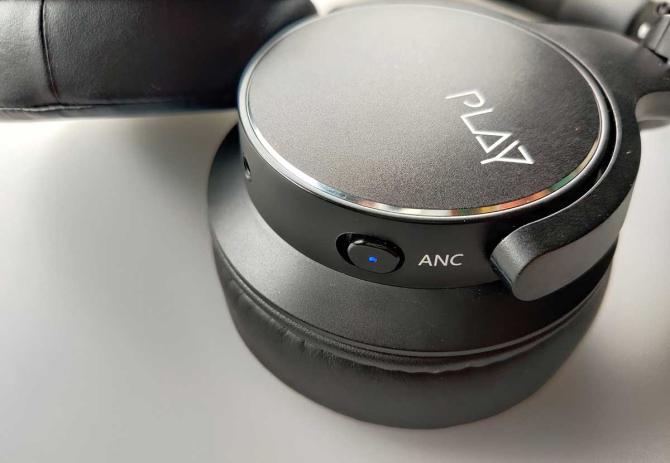 Range and Connectivity
The headphones use 5.0 Bluetooth radio, so power consumption is low.
The signal range is quite good and works upto 10 metres, unless you enter another room or are behind a wall.
What I really like is that, unlike most wireless options, these headphones also support a wired connection so one is not left helpless if battery is completely discharged.
There is a slight enhancement in bass when connected via the 3.5mm to 3.5mm audio wire, which comes with a microphone and a multi-function button for taking calls.
Though the wireless option is good, I would suggest using the wire while gaming to avoid the slight latency.
There is, however, no visible delay in the audio-video synchronisation while watching videos in the wireless mode.
The headphones support a multi-point connection, which lets you connect it to two different devices simultaneously.
When you are listening music on one device, you can take a call from the other connected device.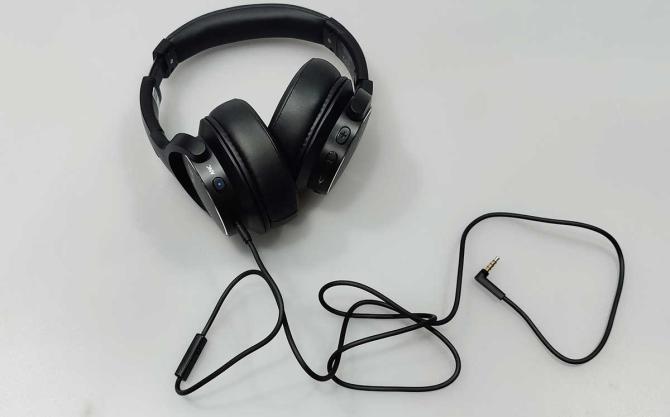 Sound
The 40 mm drivers are tuned to deliver good sound quality with respect to standard SBC codec.
The headphones have a balanced sound signature.
The bass (lows) is well tuned and does not boom so if you are looking for extra bass, these headphones are not for you.
The vocals (mids) and treble (highs) are crisp and clear.
The sound stage demonstrates depth with both wide and narrow sound.
The dynamic range is pretty good; it can differentiate between the softest and loudest sounds.
The directional accuracy shows convincing output, giving a good 3D effect when listening to 3D/binaural audio.
Simply put, it means most of the musical instruments can be distinctively heard; the vocals are clear and the bass is soothing.
While I like the volume at 50 per cent, there is no distortion even when the sound is raised to 100 per cent.
These headphones are made for music lovers who like to listen to all kind of genres like pop, jazz, classical, rock, orchestra and even Bollywood.
Watching streaming movies are fun as well.
It's also a good option for those who work from home. The ANC helps reduce the background noise significantly.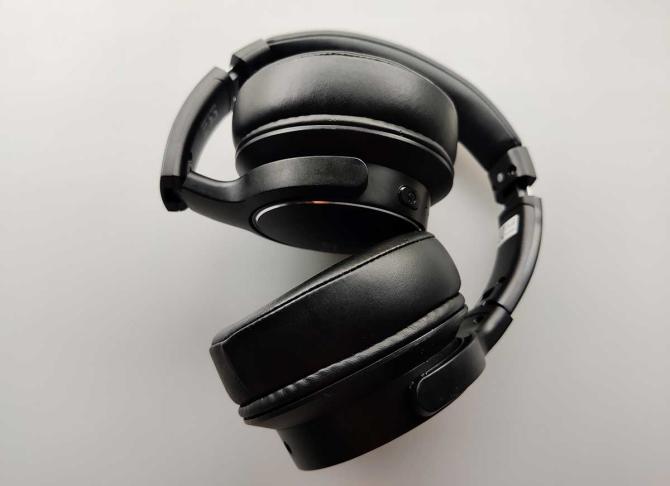 Call Quality
The microphones work well during the call but the mouthpiece is not as impressive; the caller could distinguish that I was not speaking directly through the handset as the sound is toned down.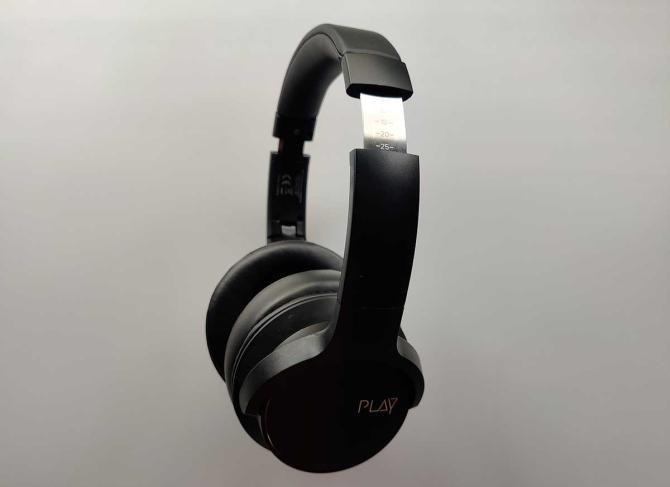 Battery
The battery is a marathon performer.
After a single charge, I could watch six back-to-back episodes of The Good Doctor (each episode is approximately of 43 minutes so the approximate total time is four hours and 18 minutes).
After eight hours of music, using ANC, 60 per cent charge remained; I had charged the headphones six days ago.
The battery lasts upto 30 hours without ANC and 23 hours with ANC, when used at a moderate volume.
It uses the micro USB Type-B and takes three hours to charge from 0-100 per cent.
The USB Type-C for fast-charging would have been an advantage.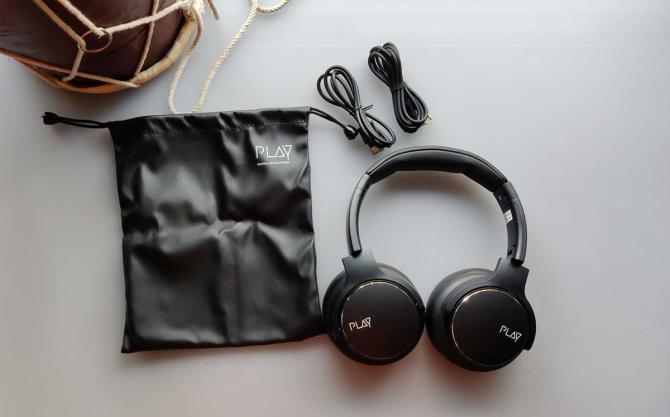 Verdict
This is the best India-made headphone I have tried; it has good features, good performance and is good value for money.
I would certainly recommend them to those who are looking for a good sound and battery performance.
Watch! The unboxing and review