Ashish Narsale/Rediff.com tells you what the Google Nest Hub has to offer.
If you have a smart home or wish to build one, the Google Nest Hub might be the perfect choice for you.
While it looks like a tablet placed on speaker, it's actually not. It's the controller for your smart home devices.
You can interact with the Google Nest Hub through its 7" touch screen or by using Google Assistant.
Compared to the US, Indian homes have four connected devices. As a result, we have to rely on third party smart devices that support Google interactivity.
The other three devices from Google -- the Home Mini, Home and Chromecast 3 -- can be controlled by the Google Nest Hub.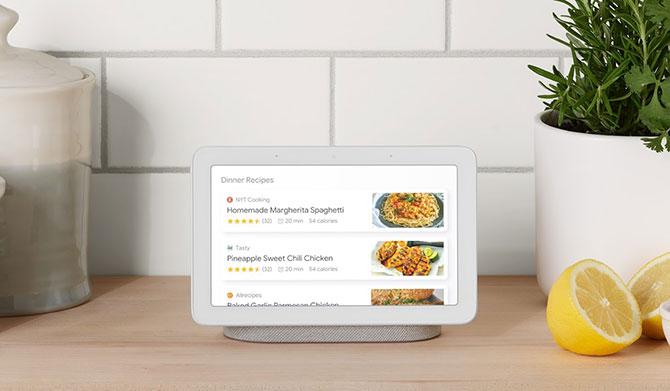 Other than controlling Google supported smart home lighting and air conditioners, it has many other useful features.
It can be synced with your Google photos account. You can then select a specific album and display the pictures as a slide show.
Its built-in ambient EQ sensor adjusts the display settings according to the varying lighting conditions.
The display is an added advantage when interacting with Google Assistant, as it also gives visual feedback.
Besides, according to your instructions, it displays the weather condition or the time or shows the latest news.
You can even watch video content on YouTube.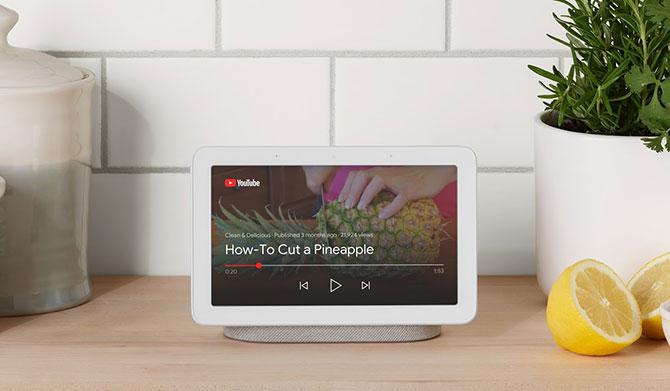 To voice-activate the assistant, you just need to say 'Ok Google', like you would for other Google smart devices.
The Google Assistant can be used to set reminders, check the time required for your commute via Google Maps or search for recipe videos on YouTube.
This Google Nest Hub also allows you to stream music from Spotify, JioSaavan, Gaana and other popular streaming sites/apps.
Sadly, it does not have a front camera. Thus, video calling through DUO is a one-sided affair.
Priced at Rs 9,999, the Google Nest Hub offers competition to the Amazon Echo Show 5.
What's your favourite 'smart' device and why? TELL US in the message board below.