Nayantara Patel lists four hotels to visit for the fabulous food they serve.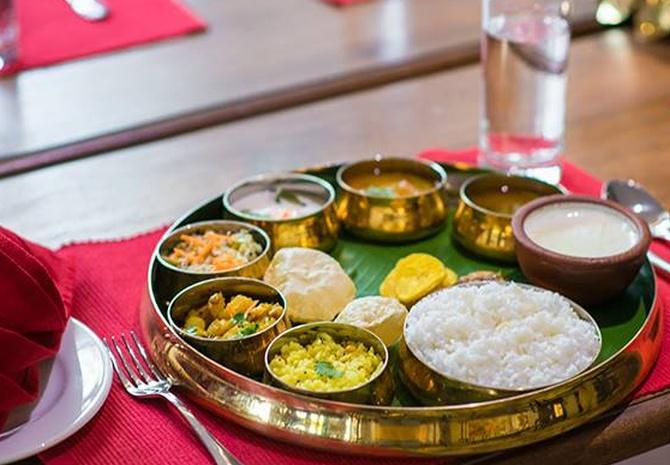 Over many years of working for a travel magazine I stayed and ate at many hotels. But returned to very few. One I went back to for its beautiful views, another because it is close to a beach I like, a third because I liked its owner, others because they offered irresistible value for money.
But mainly, I return to hotels for their food. Here's a short list of hotels I revisit regularly (or would if I could afford to do so regularly):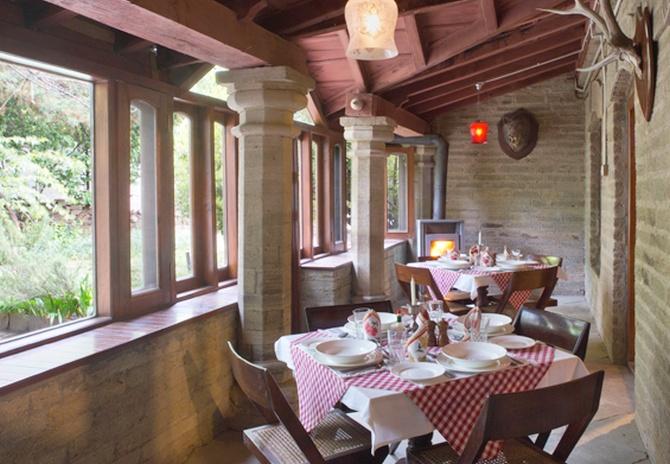 Sitla Estate, Mukteshwar
In the 18 years since I first visited, I've been back at least a dozen times. Its owner, Vikram Maira, is a cook after my own heart: What he feels like cooking is what you get to eat.
Breakfasts are lavish a la carte: Eggs, home-baked bread, home-made jams from on-site fruit trees, unusually good sausages sourced from god knows where.
Lunch is usually Indian (may feature pahari saag) and always vegetarian.
Dinner is a surprise: A really, really good chicken curry of uncertain provenance (I suspect Maira's head); or shami kababs; or a mushroom pasta that made a shroom-lover of my teenager; perfect pork chops, mulberry crumble for dessert... If he likes your kids, he might even magically produce wood-fired pizza.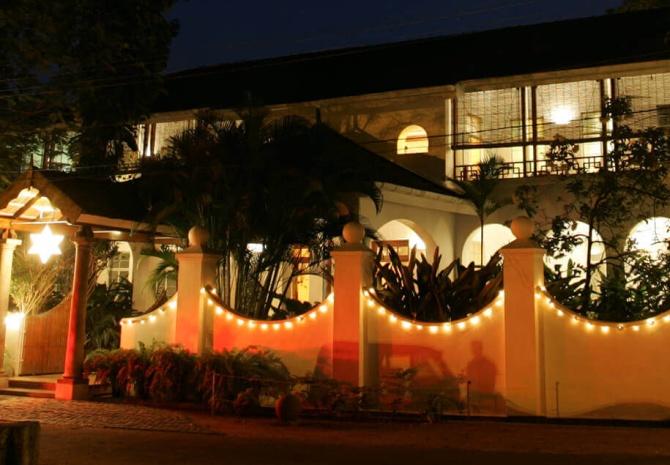 Malabar House Residency, Kochi
The gorgeous boutique hotel, set up by German Joerg Drechsel and his Spanish wife Txuku, brought style to Fort Kochi in the late 1990s.
Although staying here is a delight (and I finally can, wallet having caught up with girth and greed), you don't have to, to eat here.
The menu is a whimsical array of Malayali, North Indian and Mediterranean flavours -- but not fusion.
I have eaten perfect homey dosas with perfect coconut chutney; snacked on tiger prawns served with pappadam and ularthu masala (sounds irritating, tastes fantastic); had an authentic fish pollichathu, an honest ravioli and, as a visitor from beefless Delhi, a steak, naturally.
It all feels just a bit too posh -- the beautiful plating, the degustation menus at dinner, cool people in linen who look you up and down -- but the staff have dazzling smiles, and suddenly you won't care.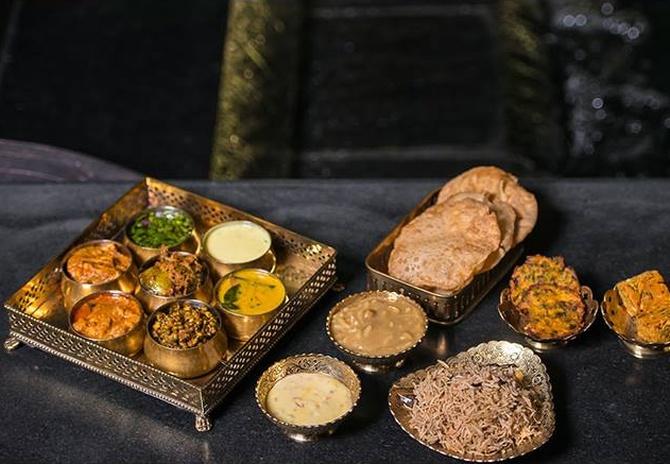 Svatma, Thanjavur
I was thrilled to be revisiting Thanjavur -- one of those Places to See before You Die -- but grumpy because the assignment involved staying at an upscale new hotel that served only vegetarian food.
But the food was a feat, not to mention, a feast: In the heartland of TamBrahm high culture, the gleaming thalis come laden with unfamiliar but highly appetising foods.
Ambat rasa (yam and onion curry), udidal saakla (black gram with onion and tomato), fantastic kaccha pulicha (uncooked tamarind extract with onion and coriander) and more.
If all these don't sound remotely TamBrahm, that's because they're not. They are the result of painstaking research in the kitchens of the few Maratha families still extant in Thanjavur from the time of the city's Nayak rulers. The superb native flavours of the city feature as a base note to all those heady top notes.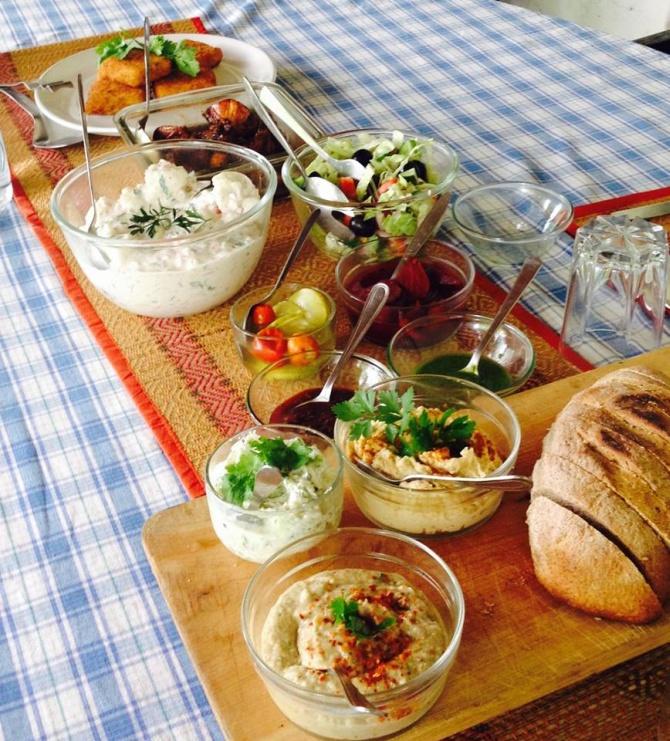 The Retreat, Bhimtal
I've never actually stayed here, since I have friends' homes in the vicinity, but spent many happy hours here and eaten several wholly satisfying meals.
Smiling, chatty Padmini Smetacek is not a grandly posturing chef, but a reliable cook of tasty comfort food.
She does nostalgic stuff like roast chicken and apple pie; presides over outstanding barbecues for chilly Diwali dinners; and is generous with her recipes (I now have some minor renown for Key Lime Pie, entirely due to that generosity).