Make summer fun with these simple recipes.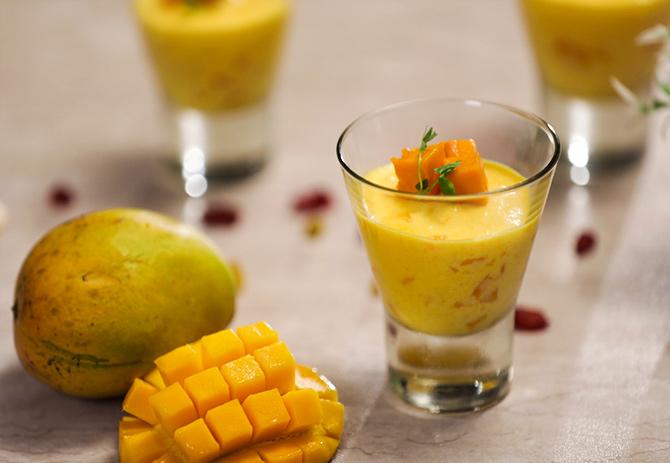 Asian Mango Pudding
Recipe by Chef Rakhee Vaswani, Owner, Palate Culinary Studio and Academy
Ingredients:
125 gm mango ice cream
1 mango, chopped
7 gm gelatin
12 gm castor sugar (you may reduce or increase as per your taste and liking)
Method:
Soak the gelatin in water.
In a bowl take ice cream (melted), chopped mango and sugar. Mix well.
Melt the gelatin and temper it. Add it to the ice cream mixture.
Pour it in cups and set it for 3-4 hours.
---
Xico Paloma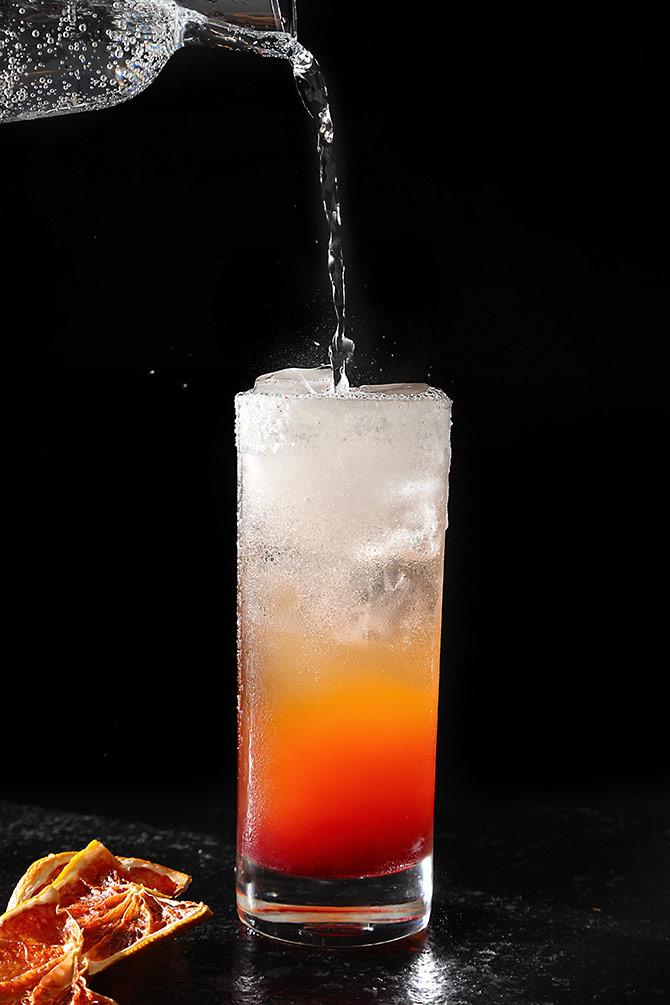 Recipe by Chef Jason Hudanish, Xico restaurant
Ingredients:
30 ml bacardi
30 ml tequila
15 ml lime juice
15 ml grapefruit rosemary syrup
Top up soda
Collin glass
Method:
Fill a glass with ice. Add bacardi, tequila, lime juice and grapefruit rosemary syrup in a cocktail shaker and shake well.
Strain into the glass, stir in the soda and serve.
---
Beet The Heat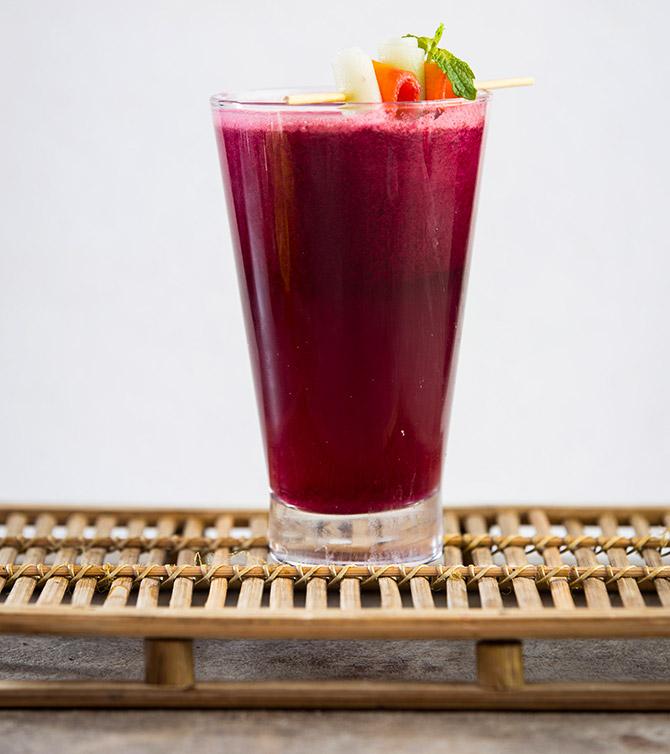 Recipe by Chef Amit Sharma, co-owner and chef at Poetry by Love and Cheesecake.
Ingredients:
80 gm beetroot
60 gm pineapple
200 gm watermelon
Method:
Mix all the ingredients and serve in a glass.
This juice has a high level of natural sugars that are necessary for a hot summer. Watermelon also has 80 per cent water content that rejuvenates the body during hot summers.
---
Forest Mushroom Pizza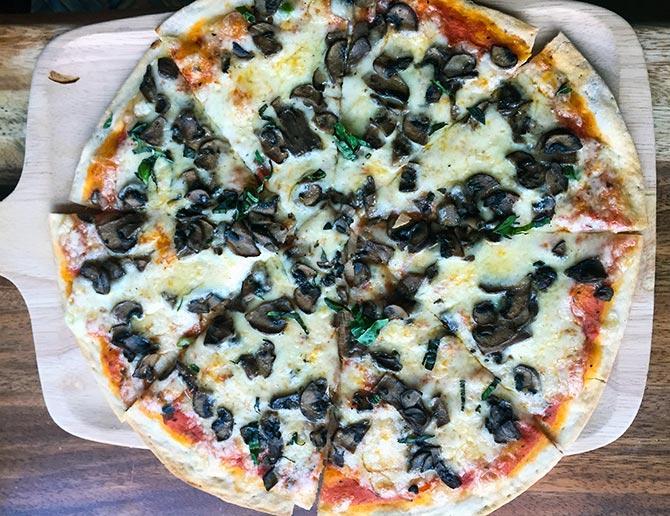 Recipe from Pranzi Ristorante and Lounge.
Ingredients:
220 gm pizza dough
110 gm tomato sauce
140 gm mozzarella cheese
10 gm enoki mushroom
10 shimeji mushroom
60 gm fresh mushroom
1 ml truffle oil
Few basil leaves
Method:
Make a pizza base of 12 inches and spread some pizza sauce over it. Sautee different mushrooms before adding them as a topping along with mozzarella cheese.
Put the pizza in the oven for maximum 10 minutes till the base is golden brown.
Once the base is ready, slice it into 8 pieces and garnish it with hand torn basil and truffle oil.
---
Pollo Ala Marengo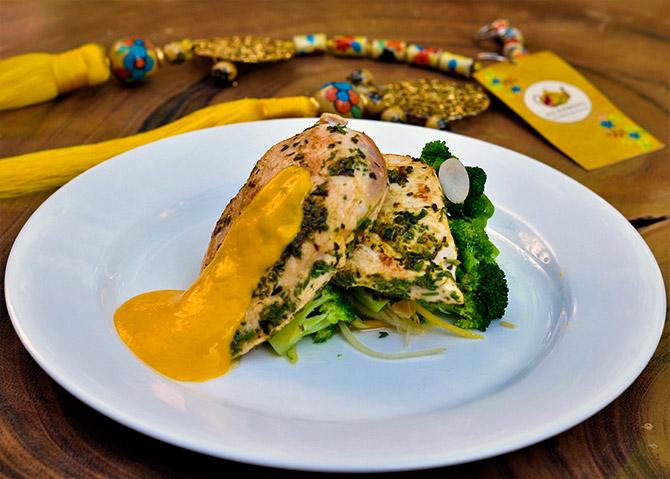 Recipe by Chef Vinay, Executive Chef at All Elements Cafe and Home Decor.
Ingredients:
180 gm chicken breast
1 medium-sized mango
15 ml LP sauce (

Worcestershire)

5 gm mustard paste

3 gm thyme, cleaned

3 gm parsley, cleaned and chopped

8 gm (1½ tsp) salt

½ tsp pepper

30 ml cream

30 ml white wine

120 gm broccoli

20 gm almonds

4 tbsp olive oil

1 tbsp chopped garlic
Method:
Marinate the chicken with LP sauce, mustard paste, thyme, salt and pepper.

Cut the broccoli in a flower format and boil.

Peel the mango and blend it with the blender

Sautee broccoli in garlic and herbs; put the marinated chicken to grill as well.

Make the mango sauce with mango pulp, cream and white wine.

Serve the chicken with almonds, broccoli and mango sauce.