Celebrity chef Sarah Todd reveals the hottest food trend of 2019.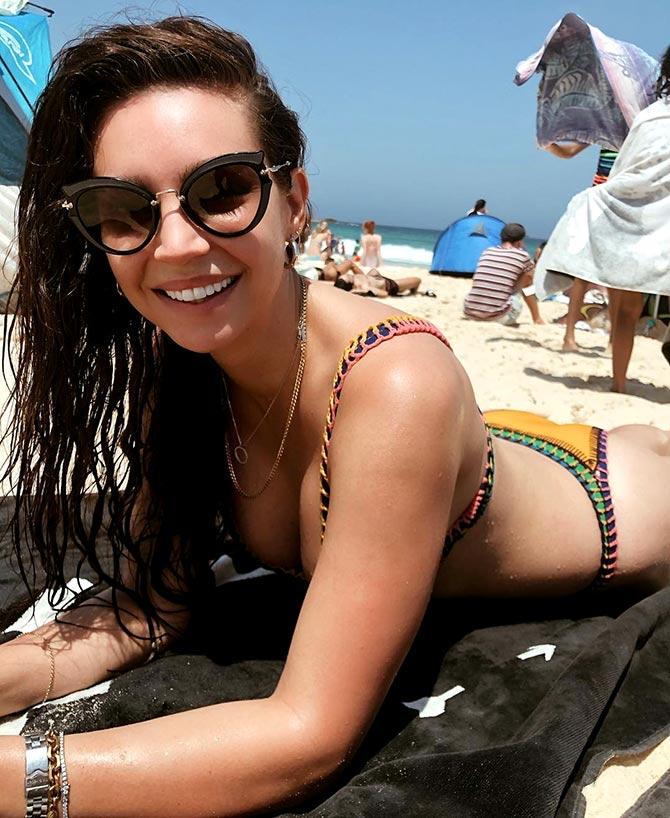 "The biggest food trend this year is to simply things," says Australian celebrity chef Sarah Todd, who walked the ramp at Lakme Fashion Week Summer/Resort 2019.
"I think it is the same with fashion too," she adds.
"Instead of adding more accessories or garnishes (in the case of food), it is about taking away and simplifying it."
Sarah, who is in Mumbai, conducted a Master Class on going back to the roots, where she explored traditional cooking methods with a modern twist, healthier preparations and lighter food.
According to her, "people are eating out more often and want flavour without feeling uncomfortable afterwards."
Her advice: "One needs to take just a couple of items and stick to those. Less is more and minimalism is in."
Sarah's all-time favourite street food in Mumbai is sev puri.
She also loves eating pani puri and is totally obsessed with Mumbai's favourite street food, vada pav.
"I am loving eating out at Mahesh Lunch Home, which is known for its seafood. That is one of my favourite places to dine out when I am in Mumbai. I like their butter garlic crabs.
Sarah takes her love for dosa really seriously.
"That's the first thing I have when I land in India. I'm obsessed with that," Sarah reveals.
"It is an interesting breakfast. It feels really light and is a great start to the day."
Back home in Australia, there are just 5-6 things we can choose from, but in India you'll have 20-30 breakfast items. There are so many things to try," she exclaims.