The supermodel and Top Chef host's love for food will leave you hungry.
Padma Lakshmi may have an enviable bod and spends ample time at the gym burning calories. But the supermodel is also a chef who loves cooking and experimenting with dishes.
Whenever she travels, the single mother often posts tempting pics of food and desserts on her social media along with a short story and description.
We stalked her on Instagram and fell in love with food just as much as the supermodel.
Take a look!
All photographs: Padma Lakshmi/Instagram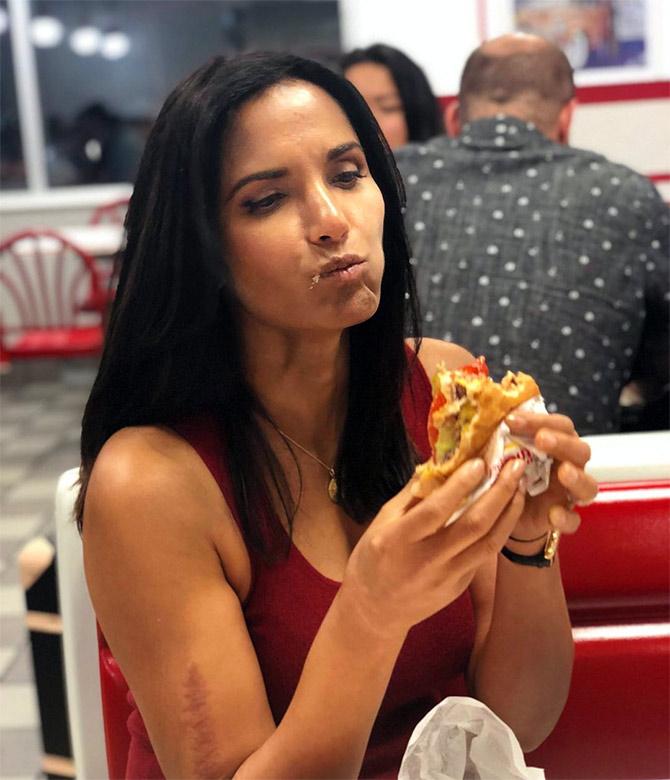 The way she enjoys a burger like it's a full meal.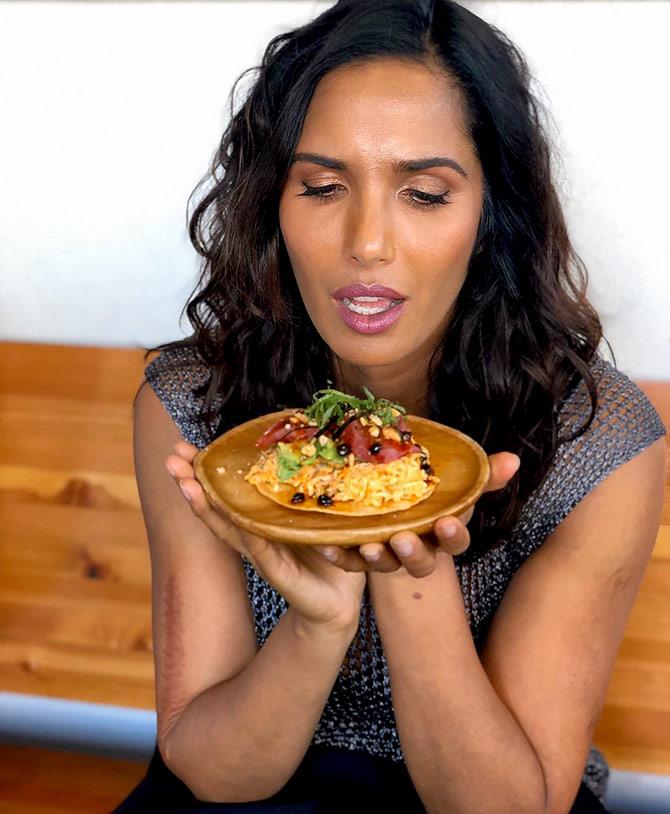 'Find someone who looks at you the way I look at this tostada,' she'd captioned this picture.
'Can you believe I was pregnant here?' Padma wrote talking about her craving for fried chicken when she was pregnant with her daughter. 'Little did I know my body would never be the same again. Small price to pay for my sweetie,' she confessed.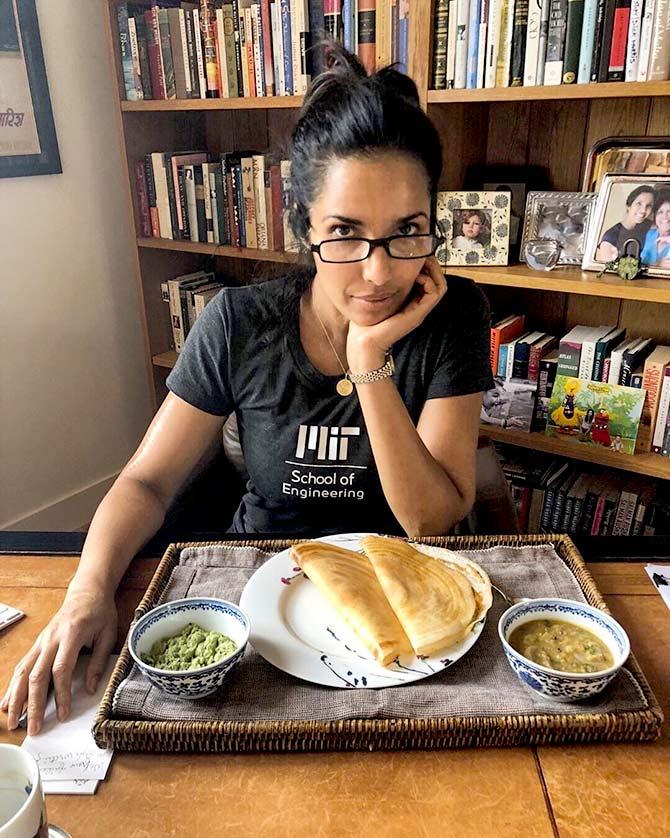 Once in a while, she goes back to her Indian roots and enjoys a plate of crispy dosa with chutney and sambar.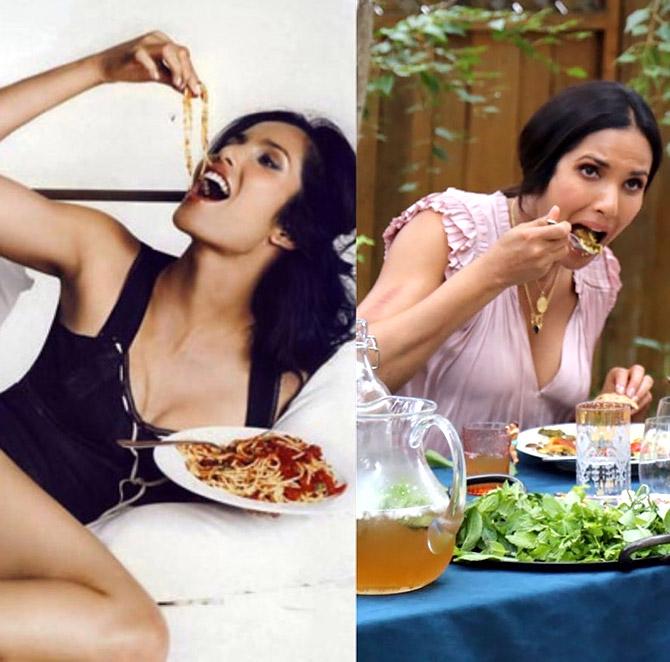 She is one of the few Internet celebrities who doesn't need to fake her life and genuine love for food.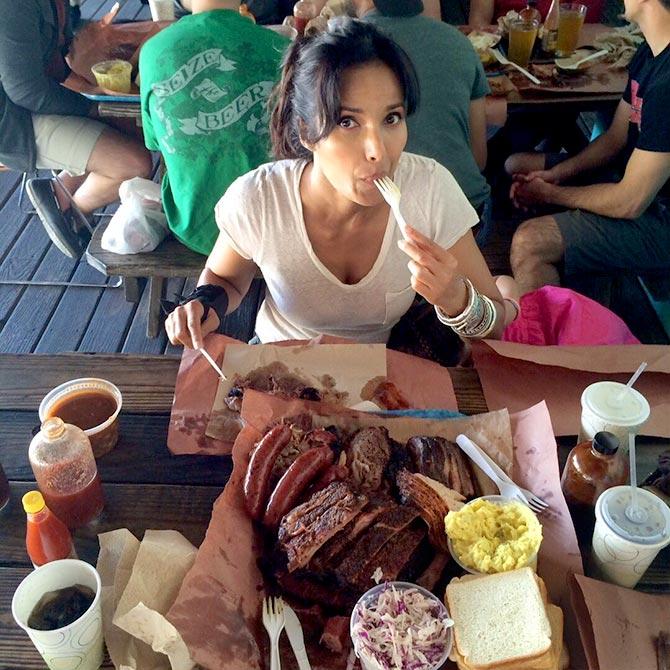 That's quite a barbecue spread for someone to finish all alone.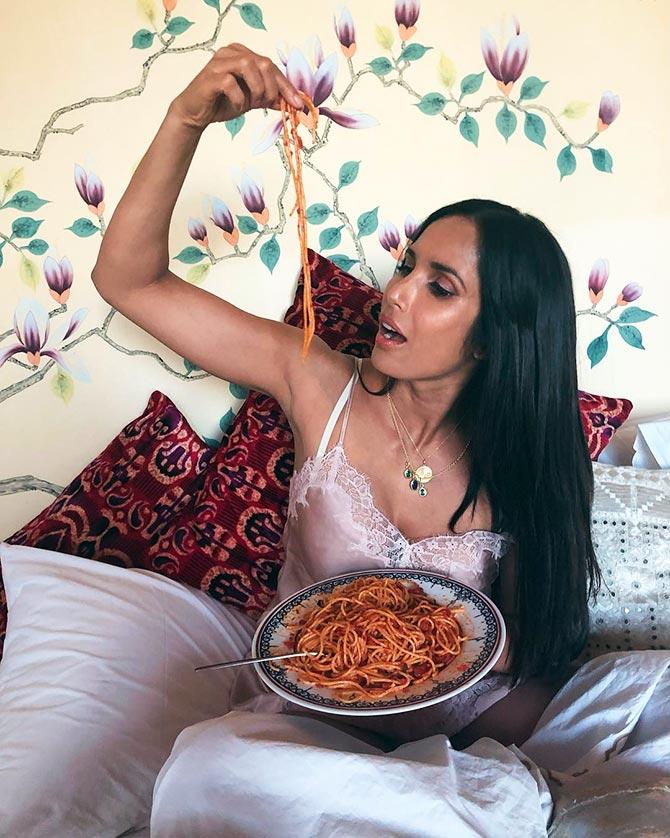 On Valentine's Day, she treated herself to a tempting plate of spaghetti...yum!
And who can forget this pic of Padma in a bathtub sipping red wine and enjoying her pizza?