Christmas is incomplete without a mug of delightful hot chocolate and gingerbread cookies.
Recipes by Anurag Barthwal, Executive Pastry Chef, Four Seasons hotel Bengaluru.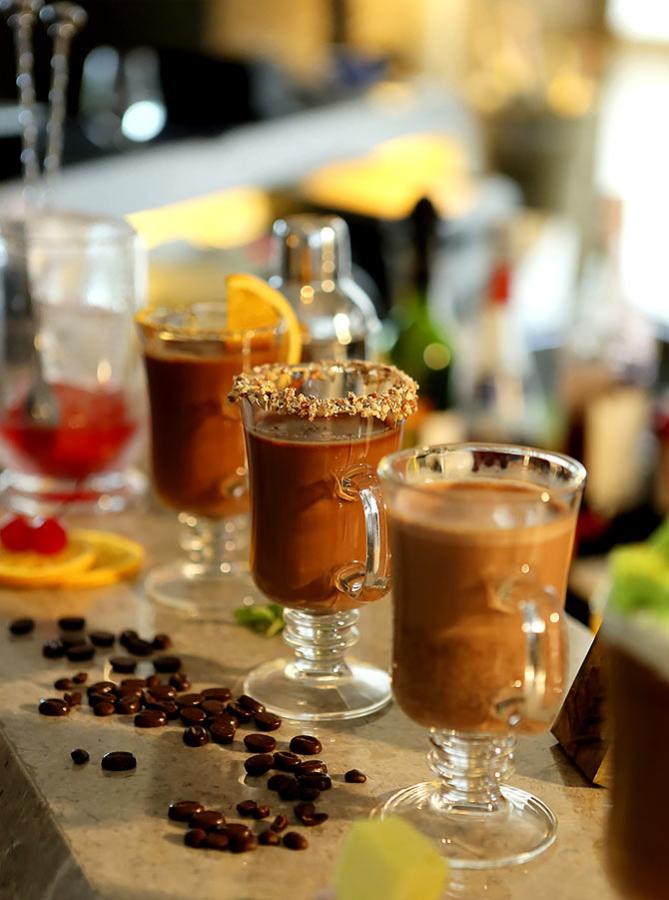 Cinnamon Orange Hot Chocolate
Ingredients:
300 ml milk
50 gm dark cooking chocolate
50 gm milk cooking chocolate
5 gm cinnamon sticks
1 orange zest
Method:
Take 300 ml milk in a pan. Remove the peel of the orange and add it to the milk, along with cinnamon sticks.
Heat the mixture to 85⁰C (just before boiling point). Leave it overnight (7-8 hours) in the refrigerator.
Next morning, strain out the peel and cinnamon sticks from the milk.
Chop the chocolate bar into tiny pieces. Heat the milk again and pour it into the chocolate.
Use a spatula or whisk to emulsify the chocolate and milk mixture well.
Strain and serve warm in a cup with a slice of orange. Dust of cinnamon powder on top.
---
Eggless Gingerbread Cookies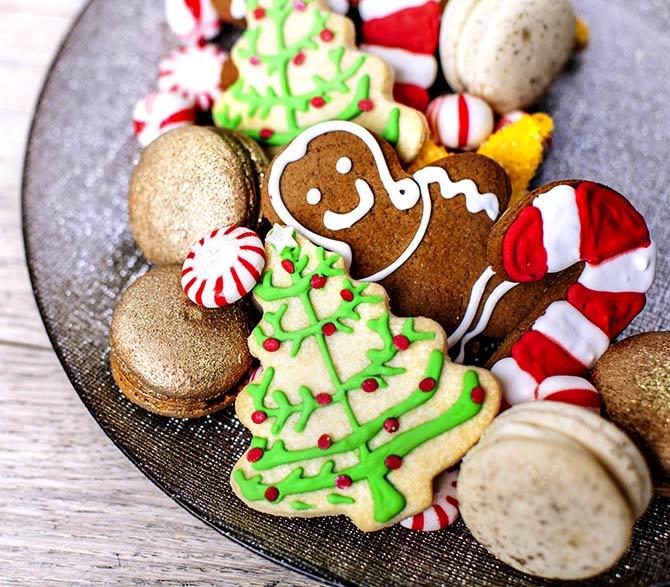 Ingredients:
1000 gm flour
410 gm honey
180 gm butter
15 gm ginger powder
100 ml full cream
1 gm all spice powder
1 gm cinnamon powder
15 gm baking powder
220 gm brown sugar
For the water icing:
100 gm icing
15-20 ml of water
2-3 drops of vinegar or lemon juice
Method:
Take butter, add brown sugar and honey and start creaming in a machine, until the mixture is soft and fluffy.
In a separate container, mix all the dry ingredients -- flour, spices, and baking soda -- and sieve together.
Add the dry ingredients to the butter and sugar mixture, to make a crumbly mass. Don't over mix or knead it into a dough.
Add the cream to bind the ingredients together, almost like a dough. Refrigerate the mix for 4 hours at 2-5⁰C.
Take the mixture out and roll into a sheet, at least 3 mm thick. Use gingerbread cutters to make desired shapes and place on a tray lined with baking paper.
Bake at 170⁰C for 12-14 minutes, until the cookies turn into a light golden colour.
For the water icing:
Drop by drop, mix water into the icing sugar with a fork, until you get a thick consistency that is appropriate for piping.
Add a few drops of vinegar or lemon juice (acid) so that the icing turns white. Add colour, if needed.
Pipe the icing onto the cookies, as per the desired design. Leave it to air and dry, before enjoying.