Bored of the traditional plum cake? Then try making a kokum cheesecake. Executive Chef Avinash Kumar of Novotel Imagica Khopoli shares his recipe.

Kokum Cheesecake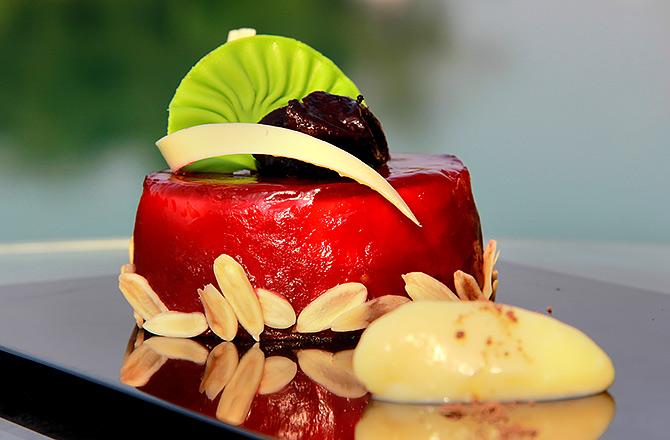 Ingredients:
500 gm cream cheese
150 gm castor sugar
100 gm curd
50 gm Amul cream
10 gm cornflour
3 whole eggs
1 egg yolk
50 ml kokum syrup
5 ml vanilla essence
Method:
Mix cream cheese, curd and castor sugar. Add whole eggs and egg yolk in the above mixture.
Add diluted cornflour, Amul cream, vanilla essence and kokum syrup. Mix it well. Place the mixture in a baking mould.
Use double boiling method and bake it at 150°C for 45 minutes. Cool and garnish with almond flakes and kokum.
---
Yule Log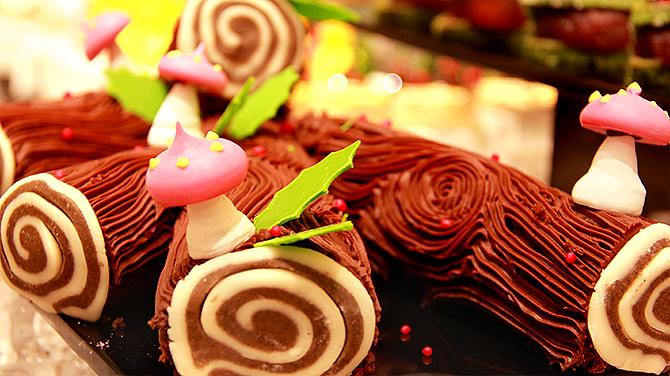 Ingredients:
500 gm chocolate premix
25 gm oil
250 ml water
300 gm whipped cream
150 gm chocolate ganache
100 gm sugar syrup
Method:
Make the chocolate sponge by mixing oil, water and premix. Bake it at 180°C for 12 minutes. Make chocolate cream by mixing chocolate ganache and whipped cream.
Take the sponge and soak it in sugar syrup, apply chocolate cream and roll it out and cool it for 30 minutes.
Take it out and apply chocolate ganache and cut it in yule log shape and decorate with Christmas goodies.