Make your Christmas celebrations special with these indulgent cakes.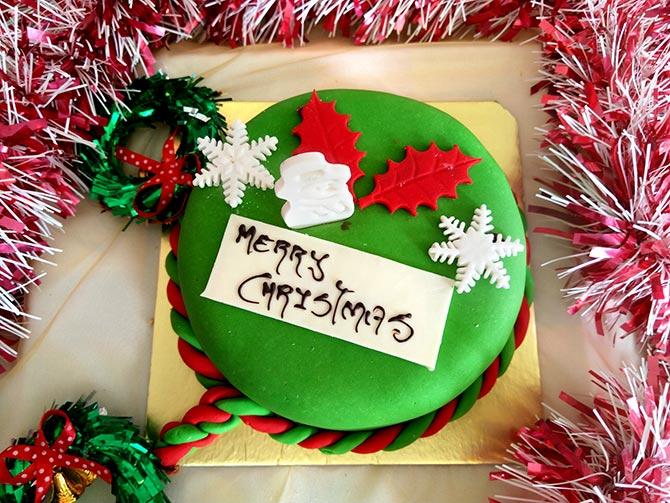 Christmas Fruit Cake
Recipe by Rajesh Paramashivan, Pastry Sous Chef, Novotel Mumbai Juhu Beach
Ingredients:
3 kg unsalted butter
3 kg castor sugar
4 kg eggs, whole
3.8 kg flour refined
200 gm black jack
7.5 kg sultanas
2 kg raisins
3 kg mixed peels
1.5 kg black currants
2000 ml brandy
50 gm spice
Method:
Clean all the fruits and soak them in brandy.
Cream butter and sugar, add eggs. Add the soaked fruits.
Put in a baking tray and bake at 150°C for 90 minutes.
---
Honey Christmas Cake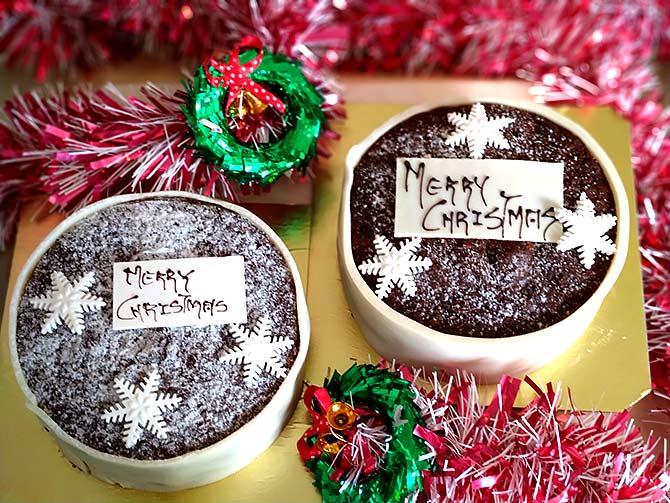 Recipe by Rajesh Paramashivan, Pastry Sous Chef, Novotel Mumbai Juhu Beach
Ingredients:
36 eggs
3 kg demerara sugar
600 gm honey
120 ml rum
30 gm clove powder
40 gm cinnamon powder
30 gm ginger powder
720 gm chopped chocolate
3 kg flour, refined
1.5 kg almonds, chopped and roasted
600 gm mixed peels
30 gm baking powder
30 gm baking soda
Method:
Heat up honey, sugar and rum for about 40°C. Let it cool. Beat eggs and honey mixture.
Place all the dry ingredients into a mixing bowl. Add the honey mixture and knead for short time. Portion the batter and bake it for 1 hour at 180°C.
---
Cinnamon and Almond Cake
Recipe courtesy: Hotel Sahara Star
Ingredients:
465 gm honey
225 gm milk
375 gm flour
9 gm baking powder
38 gm almond powder
40 gm almond, chopped
3 gm salt
2 eggs
13 gm spice mix
40 gm cinnamon powder
Method:
Take a large bowl and sieve together the flour and baking powder. Keep it aside.
Heat honey and milk together till the honey dissolves completely.
In a bowl, add the eggs. Keep beating the mixture till it is light and frothy. Gradually add the flour and honey-milk to this egg-butter mixture, spoon by spoon, so that no lumps are formed. Keep stirring to attain a smooth mixture. Add chopped almonds, almond powder, cinnamon powder, spice mix, salt and blend well. Allow the batter to rest for 10 minutes.
Pre-heat an oven to 180 degrees for 15 minutes. Prepare a baking tray by lining it with butter paper. Grease it with oil or butter and dust some flour. Add the batter. Bake at 170°C for 25-30 minutes.