This simple health drink is full of fibre and low on calories.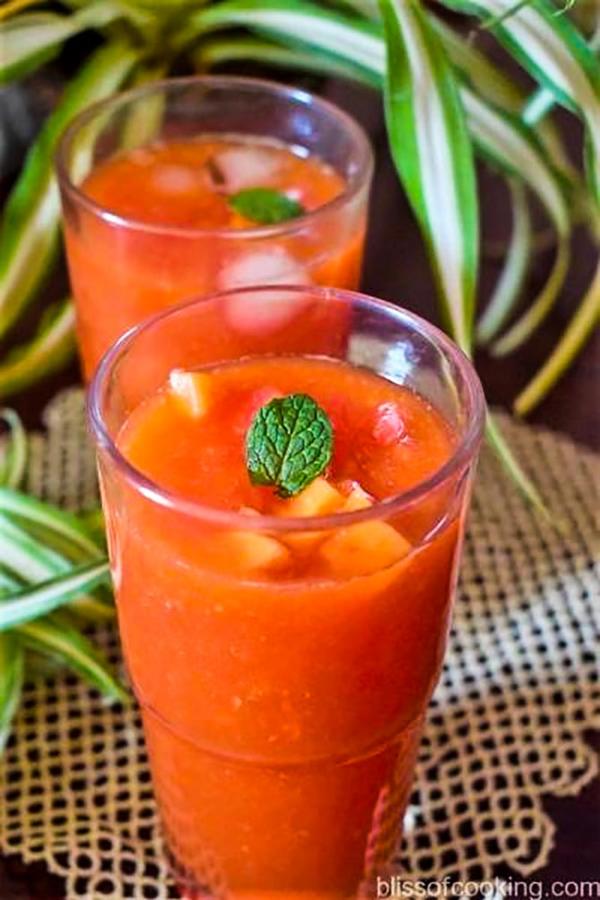 The Papaya Watermelon Smoothie is a healthy drink that is full of fibre.
The homemade smoothie is best for summers because it keeps you hydrated and all the fresh ingredients.
One glass a day can help you shave off a bunch of calories.
Here's the recipe!
Serves: 2
Prep time: 10 minutes
Total time: 10-15 minutes
Ingredients
1½ cups papaya chopped
1½ cups water melon cubed
1 tbsp lemon juice
1 tbsp honey
1/3 teaspoon salt (optional)
Ice cubes to serve
Method
Combine all the ingredients, except ice, in a mixer and blend till smooth.
Pour the juice into 2 individual glasses and serve immediately.