Tell us what's special for Christmas in your hometown. Share your recipes right away!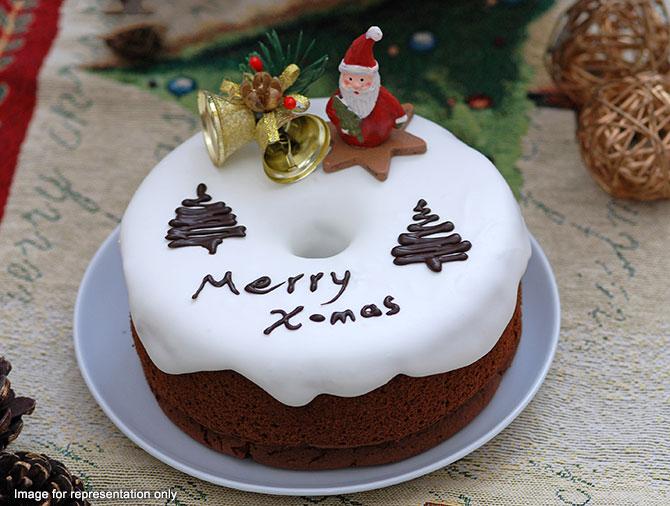 Christmas is drawing close. Nearly 10 days to go.
Families are getting together to do up their Christmas trees and decorate their homes.
You are busy with your mom or maybe dad, sisters, brothers, aunts, uncles, grandmom cooking up lip-smacking Christmas goodies to be served to friends and family over the big weekend.
What is your family preparing this year?
If you are from Goa or Mangalore, you can tell us how to make rose cookies, bebinca, dodol and plum cakes? If you are Tamilian or from Kerala, Karnataka, Andhra Pradesh or Telangana, tell us about your special Christmas fare and how to make it.
Readers from up north please share recipes of mathri, biryani and nankhatai or some other north Indian Christmas specialty?
Dearest friends from the North East, show us how to make potato chutney and fermented fish? Or some other delicacy? A pork dish?
Tell us what's special for Christmas in your hometown, home state and how you celebrate with your loved ones.
Ask your mother, dad, husband, aunt, uncle, grandmother or maybe your food-loving neighbour to share those yummy, nostalgia-filled recipes.
Share your traditional Christmas recipe along with a small write-up on what the preparation means to you.
E-mail the recipes and a picture of the dish, if you have one, to getahead@rediff.co.in (subject: Christmas Recipes) with your NAME and HOMETOWN, and we'll feature the best ones right here on Rediff.com.
Lead image: Mokiko/Creative Commons