Try your hand at recreating the Beauty of Chandigarh, a wonderful cocktail created by Ron Ramirez, who hails from the Philippines and has been dubbed Asia's magician of spirits.
Ron is the mixologist at The Finch, a trendy cafe-resto bar in Sector 26, Chandigarh.
Easy to adapt, the dry gin-based drink uses pineapple, litchi and lime juice, and is garnished with edible flowers and Angostura bitters.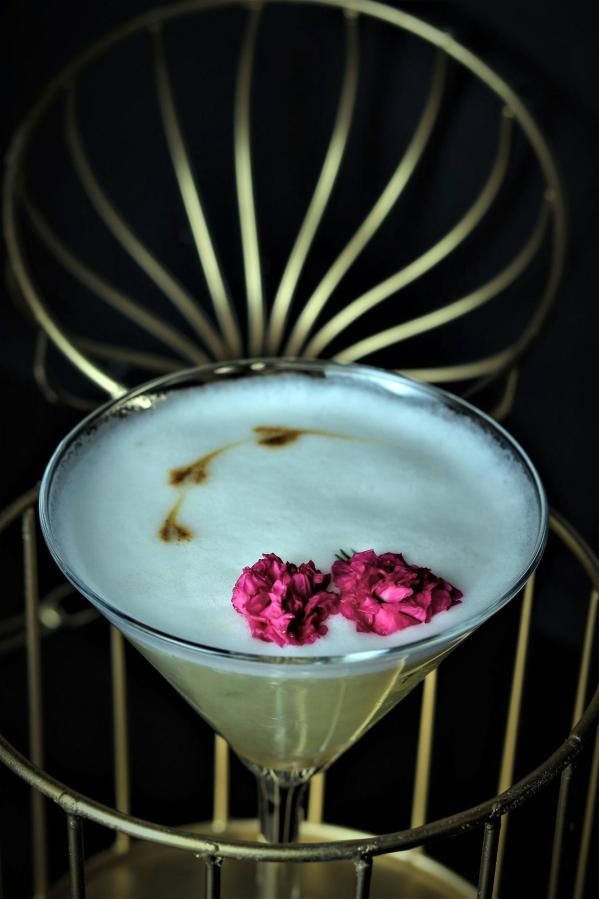 Beauty of Chandigarh
Serves: 1
Ingredients
30 ml London dry gin
15 ml lime juice
30 ml litchi juice
45 ml pineapple juice
20 pieces litchi, deseeded, either frozen pulp or canned, optional
20 ml vanilla syrup
3 drops Angostura bitters, a herbal concentrate made spices, roots, grass, available in liquor stores
3 pieces edible flower (please see the note below)
Ice, to serve
Martini glass, to serve
Method
In a cocktail shaker combine the London dry gin, lime juice, litchi juice, litchi fruit, vanilla syrup and pineapple juice.
Muddle (mix) and shake without ice until foam is formed.
Add one scoop of ice and shake again.
Fine strain through a sieve into a chilled martini glass.
Garnish with edible flowers and a few drops of Angostura bitters.
Note: Edible flowers along with their stems are available at some gourmet grocery stores. Jasmine and roses are edible flowers.