Bangalore based Rediff reader Surupa Sengupta shared this interesting recipe. You too can share yours.
Cajun Potato is an appetiser that can be made at home.
Here's the recipe: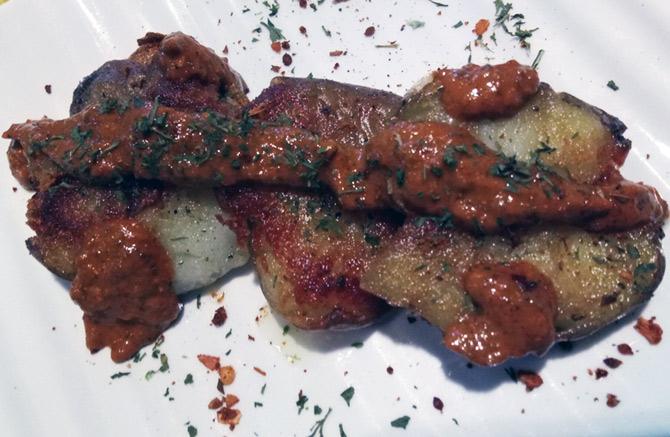 IMAGE: Cajun Potato by Surupa Sengupta
Ingredients
10 baby potatoes
2 tbsp oil
3 tbsp eggless mayonnaise
1/2 tsp garlic powder
1/2 tsp red paprika powder
1 tsp dried oregano or mixed italian herbs
1/2 tsp chilli flakes
Salt to taste
Method
Start with boiling the potatoes. Boil them until 3/4th done.
Once cooked, press each baby potato so that it turns flat.
In a nonstick pan, heat some oil and add the potatoes.
Cook for 2 to 3 minutes on each side.
After 10 minutes, the potatoes will turn crispy.
Remove from pan and keep aside.
Sprinkle salt.
In a small bowl mix mayonnaise, garlic powder, red paprika, dried oregano and chilli flakes.
Serve the fried potatoes with the spicy mayo dressing.
Dear readers, you can send us your favourite recipes too.
Write in to us at getahead@rediff.co.in (subject: Recipe) with your name, hometown and any interesting details about the origin of the recipe, along with a photograph if possible.
We'll publish the best preparations right here on Rediff.com.