Nadiya Sarguroh uniquely and imaginatively stuffs her samosas with chicken and noodles to double the fun and make them irresistibly delicious.
You can enjoy her Chicken and Noodles Samosa as a starter before Mutton Biryani or have it as a mid-morning or coffee-time snack with tamarind and mint chutney.
Replace the chicken with paneer to have an unusual vegetarian farsan.
A lawyer by profession, it would seem cooking up a storm in the kitchen is Nadiya's first love -- only a true gourmet could think of stuffing their samosas with noodles, cheese and chicken.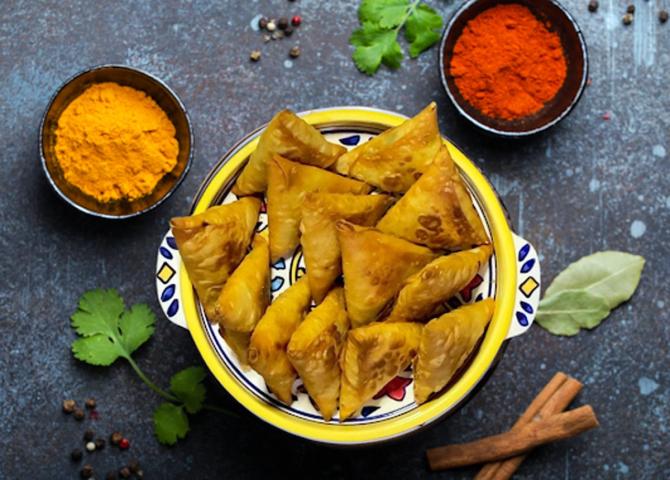 Chicken and Noodles Samosa
Servings: 14-16
250 gm chicken, boiled and shredded
1 medium-sized onion, finely chopped
2-3 green chillies, finely chopped
½ cup grated capsicum
½ cup sweet corn kernels, frozen
1 tsp green chilly sauce
1 tsp red chilly sauce
1 tsp dried mixed herb seasoning
1 tsp red chilly flakes
½ cup boiled hakka noodles
½ cup cheese, grated
7-8 cheese cubes, cut into half
14-16 samosa sheets
Salt to taste, about 1&frac12 tsp
Paste or slurry of flour and water for sealing the samosas
2 tbsp oil + for deep frying
Tomato ketchup, to serve
Mint chutney, to serve
Tamarind chutney, to serve
Method
Heat the 2 tbsp oil in a frying pan over medium-high heat.
Add the chopped onions.
Fry 2-3 minutes until translucent.
Add the shredded chicken, chopped green chillies, grated capsicum, frozen sweet corn kernels, green chilly sauce, red chilly sauce, mixed herbs, red chilly flakes.
Cook over medium heat for 2-3 minutes.
Add the boiled noodles.
Add the salt and mix well.
Cook for 2 minutes over low heat.
When the mixture cools, add the grated cheese and mix well.
Place the samosa sheets on a flat surface.
Roll a single sheet into a cone and add 1-2 tbsp filling in it.
Add ½ a cube of cheese.
Seal the open ends with the paste of flour and water.
Repeat the process until all the mixture is used up.
It should yield around 14 samosas or more.
Heat the oil in a deep kadhai over medium-high heat.
Fry the samosas, in batches of 3-4, till golden brown on both sides.
Keep flipping till evenly fried.
Drain onto a tissue or paper towel-lined plate.
Serve hot with ketchup, tamarind chutney and mint chutney.
Editor's Note: Vegetarians might be interested in replacing the chicken in this recipe with 250 gm paneer, mashed with a fork. The paneer does not need to be cooked with the vegetables and the fried vegetables can be added to it. Vegans could try mashed tofu and vegan cheese.
For a recipe of Mint Chutney try Lahu Kapduskar's recipe that can be found here.
Try Pankaj Bhadouria's Tamarind Chutney.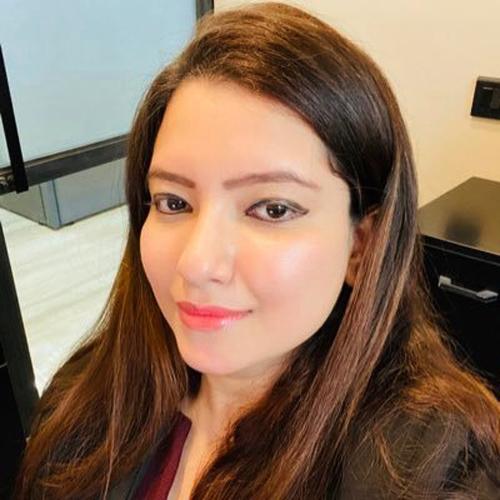 Nadiya Sarguroh lives in Mumbai and publishes the food blog HautePot.