Fifty wings and a bottle of champagne cost around $1,000 (approximately ₹ 68,500) at this restaurant.
Photographs: Amr Alfiky/Reuters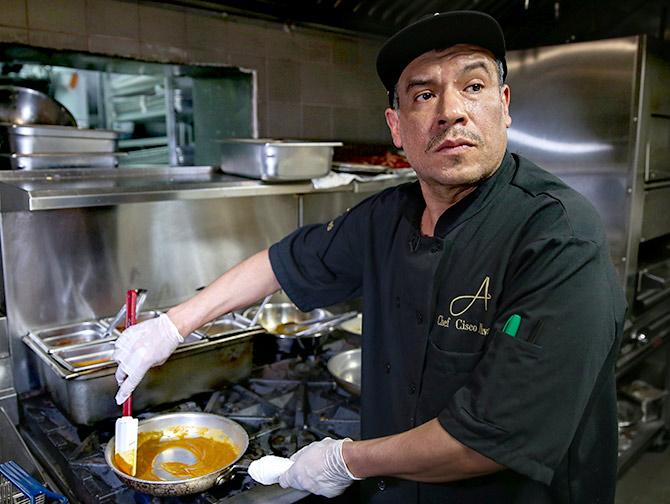 A glaze of chipotle, gold-infused butter and honey is first prepared.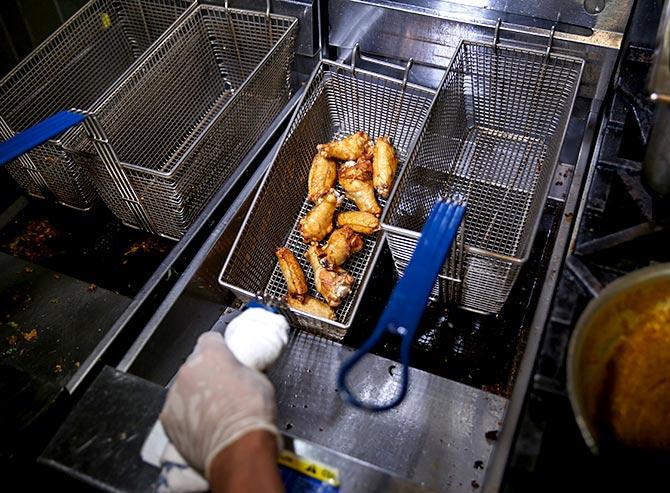 The chicken is fried. Before being deep fried, there is a 24-hour brining process and then it is baked. Later it is added to the marinate.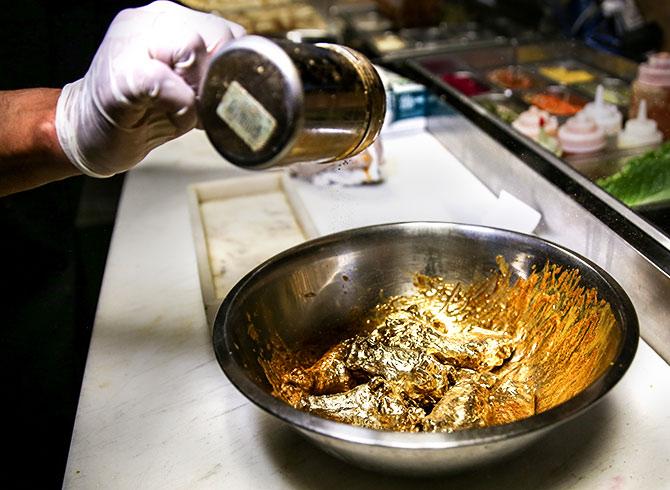 A generous dusting of gold flakes.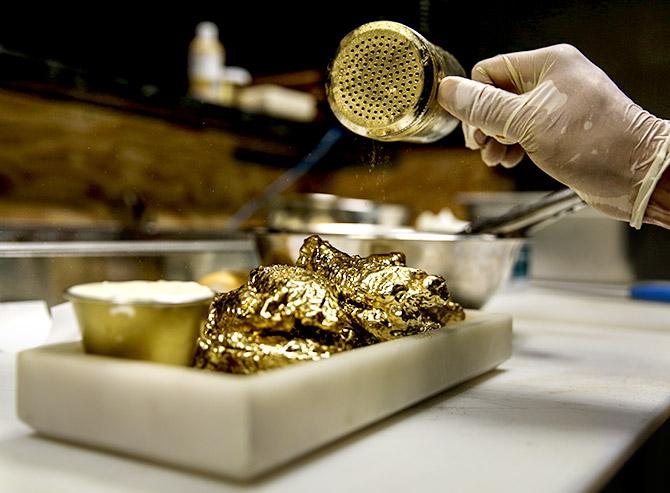 The dish is garnished with 24-karat gold.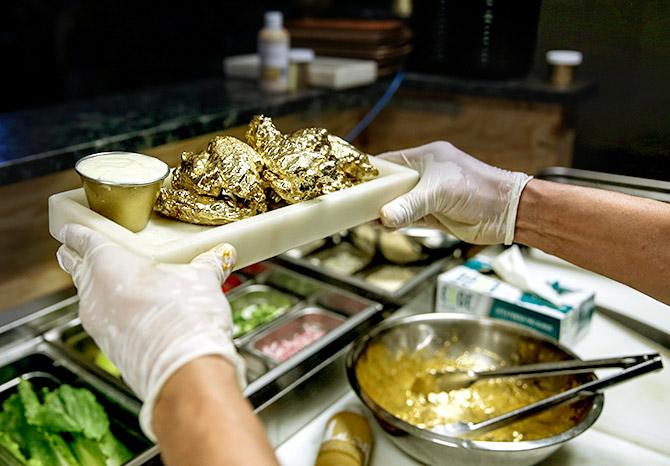 The dish is ready to be served.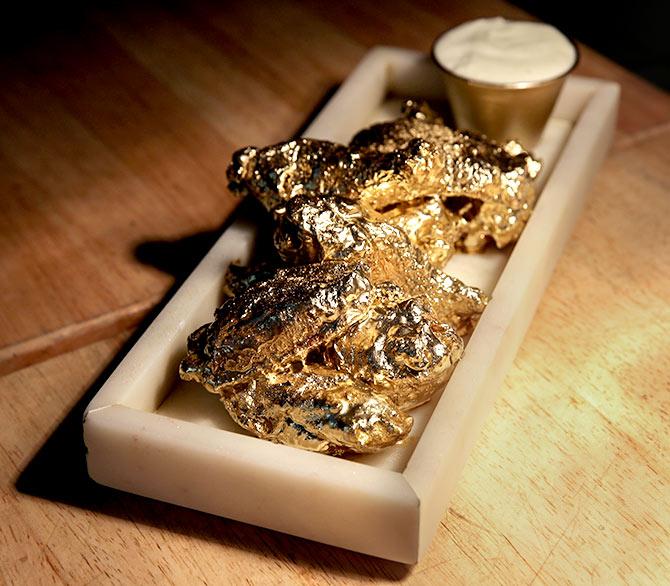 The final product. Looks yummy, doesn't it.