Reader Debjani Chatterjee sent us this halwa recipe made with poppy seeds. Have you tried it yet?
This dessert, made with poppy seeds, milk and almonds is also very nutritious, says food blogger Debjani Chatterjee.
Here's the recipe of Khuskhus Badam Halwa: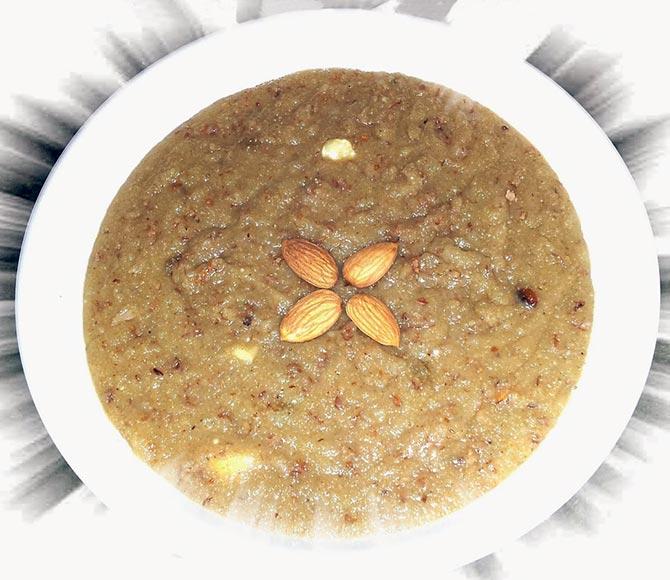 Ingredients
150 gm posto (khus khus or poppy seeds)
100 gm almonds
75 gm ghee
100 gm sugar
200 gm condensed milk
1/2 cup milk
Method
Soak posto and almonds separately in hot water for five hours or overnight.
Drain water from posto and grind to a semi-thick paste . If required, add 1 tbsp milk.
Make a paste of almonds as well.
Heat ghee in a non-stick pan and add paste of posto to it. Saute on low flame for 5 to 7 minutes.
Add almond paste and saute for five more minutes.
Add sugar to the mixture and saute till sugar dissolves completely.
Add condensed milk and normal milk.
Cook until halwa turns to semi solid consistency and stops sticking to the pan.
Remove from flame and garnish with whole almonds. Serve hot.
Image Courtesy: Debjani Chatterjee
ALSO SEE