'Don't sit around and complain about things, do something,' DrShyamala Gopalan, Kamala Harris's mother, had told her growing up.
That's the motto which drives the US vice president-elect very single day.
First Woman. First Black. First Asian American to be vice president-elect of the United States of America.
The historic US Presidential election marked a lot of firsts for Kamala Devi Harris, the 56-year-old US Senator from California.
She is an inspiration to millions of little girls across the world who know that there is no peak they cannot scale.
Here's looking at some life lessons we can learn from Kamala Harris's incredible journey:
1. 'You never have to ask anyone permission to lead'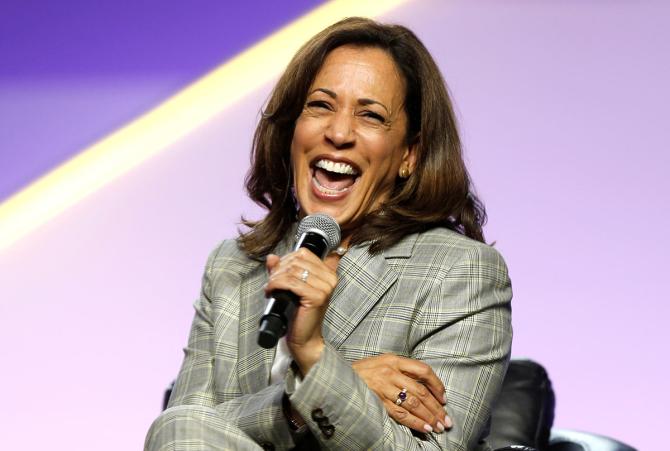 There is a lesson for all women to learn something about being first from Kamala.
'While I may be the first woman in this office, I will not be the last,' she told America during the victory rally in Wilmington, Delaware, on Saturday evening.
Words of empowerment which hold true for women across the world who are trying to break the glass ceiling to ensure that the female voice is heard.
Kamala's words prove that through action, anything is possible.
To the young girls watching her, Kamala had a clear message: 'Dream with ambition, lead with conviction, and see yourself in a way that others might not see you, simply because they've never seen it before.'
2.'Don't sit around and complain about things, do something'
These wise words from Dr Shyamala Gopalan, Kamala Harris's mother, serve as an inspiration for her daughter every single day.
Let's face it: People have an option to keep complaining about things they are unhappy about, or do something about it.
Kamala chose the latter and probably that's why we are most excited to celebrate her win.
During the Wilmington rally, she thanked her mother, saying: 'And to the woman most responsible for my presence here today -- my mother, Shyamala Gopalan Harris, who is always in our hearts.
'When she came here from India at the age of 19, maybe she didn't quite imagine the moment.'
3. Don't let people decide what you're capable of doing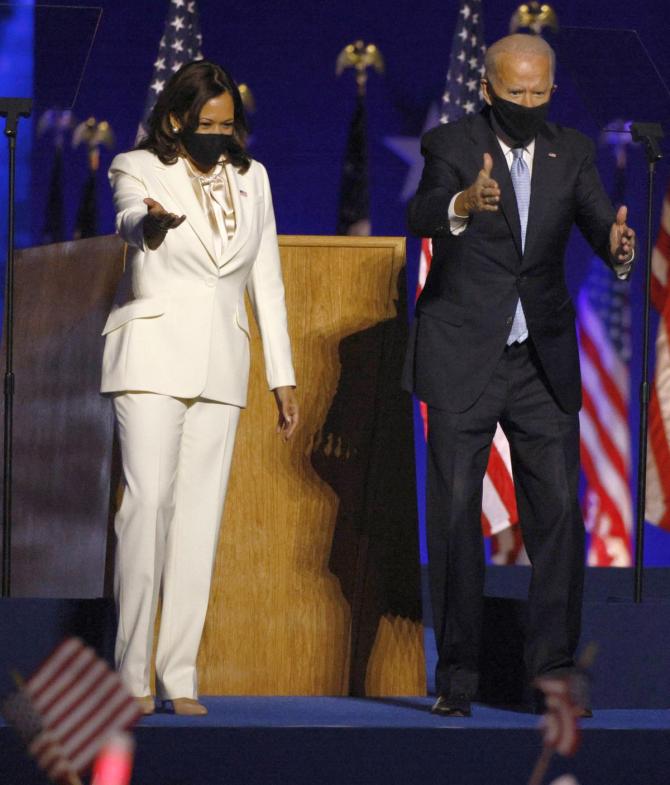 Critics felt Kamala didn't have the discipline and focus to ascend to the White House.
She has proved that all one needs to win is confidence and pure grit. And, of course, her dazzling intelligence so often on display during hearings in the US senate.
'I have in my career been told many times, "It's not your time", "It's not your turn". Let me just tell you, I eat 'no' for breakfast. So, I would recommend the same,' Kamala declared.
Back in 2019, she told the Washington Post, 'I'm who I am. I am good with it. You might need to figure it out, but I'm fine with it.'
There's nothing more empowering and important than accepting yourself.
4. Nothing is more delightful than a witty pun
Kamala's sense of humour helped her win hearts.
Remember her response to Donald Trump Jr tweet about her laugh?
'Why is Kamala Harris the only person that laughs at her jokes... always way too long and way too hard?' POTUS' eldest asked.
To which Kamala responded by saying: 'You wouldn't know a joke if one raised you.'
5. Be proud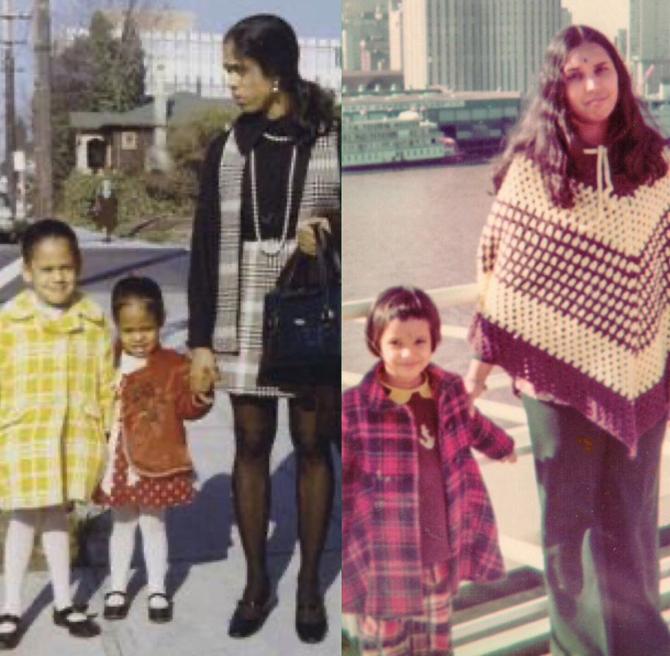 Twitter fell in love with Kamala when she used the Tamil word 'chithis'.
An overwhelmed Padma Lakshmi tweeted: 'I literally had tears in my eyes. Kamala Harris just said "chithis" which means auntie. My heart is so full right now."
On the day that Joe Biden announced that Kamala was joining the ticket, Padma shared a photo of her mother and her. Next to the pic was an almost identical photo of Kamala and her mother.
Kamala has never been shy of her Indian connections, as well of her Jamaican roots.
Born to a Black father and an Indian mother, Kamala grew up embracing her Indian culture and taking great pride in it (for more, please read the links on the left of this feature)
She lists idli with 'really good sambar' and 'any kind of tikka' as her favourite Indian dishes.