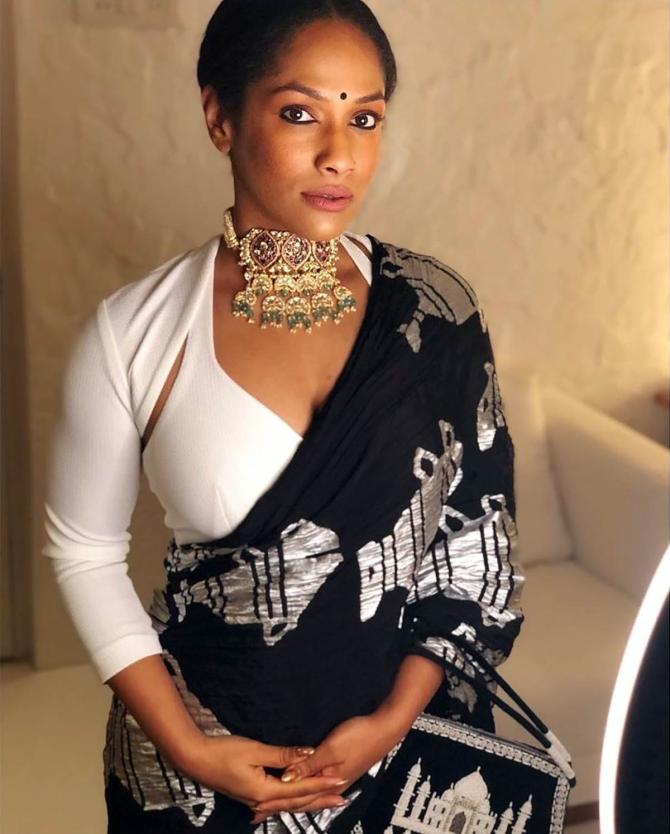 On November 7, 2020, Kamala Devi Harris made history by becoming the first woman, the first Black American and the first Asian American who will hold the second highest office in the United States.
The vice president-elect's journey to the top has inspired Masaba Gupta to feel proud of their ethnicity and upbringing.
Masaba -- whose father Sir Isaac Vivian Richards, like Kamala's dad Professor Donald Harris, was born in the West Indies; her mother Neena Gupta, like the next American Veep's mom Dr Shymala Gopalan, was born in India -- took to Instagram to share a picture of Kamala Harris along with an appreciation post explaining how Kamala's success encourages girls like her to dream.
'You know when I was little and started to understand more about my ethnicity, the fact that I was a mixed child..half Caribbean and half Indian, I thought I was the only one of my kind,' Masaba writes.
'I used to think wow, Masaba there possibly can't be more like you out there.
'And then my world opened up, I travelled and on a trip to Antigua I discovered so many more of my kind.
'It was like looking into a mirror I could never find. And I felt a little less alone in my constant fight to understand racism -- it was such a big word.
'In my fight to understand why I was different. I mean,it's just so much easier to be like everyone else so you mix with the crowd in Mumbai, isn't it?'
'But today I see @kamalaharris and I know different is so good.
'It's so good that if you keep your chin up and work hard enough to break out of the color, skin,race box they put you in...you might just make history.
'Madame Vice President, the first black woman/the first person of South Asian descent and more importantly just the first woman to be VP elect -- I salute you and I plan to go back to my drawing board tonight and sketch bigger, brighter dreams for myself and the women who will come after me...mixed girls, just like us.'