We'd asked you, dear readers to share tips on how to fight COVID-19.
Here, Rediff reader Roshani Sonawane tells us how parents can use the time to teach the right values and build important skills in children.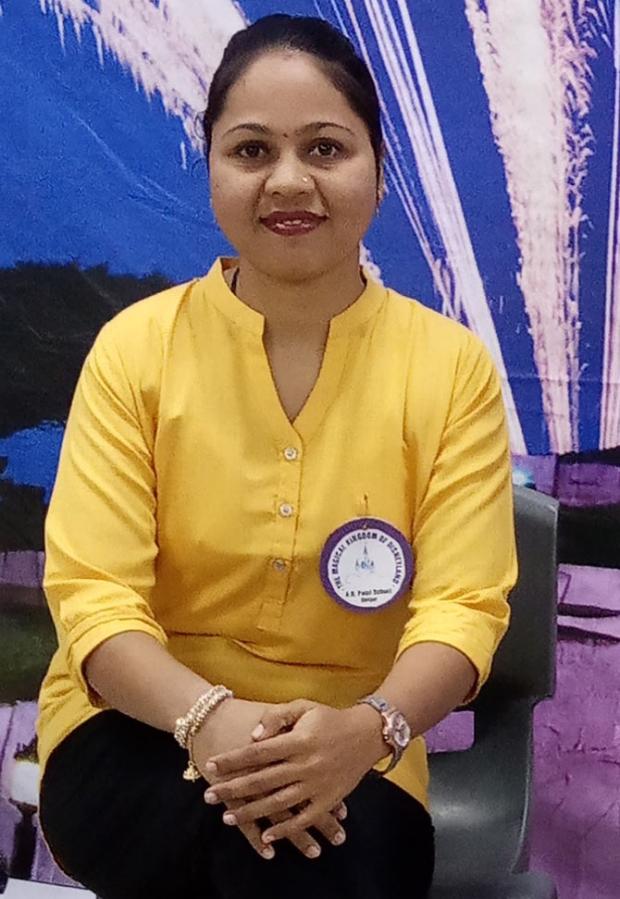 Roshani Rahul Sonawane, a teacher with Amrishbhai R Patel CBSE School in Shirpur, Dhule district of Maharashtra offers advice for parents and children on how they can spend quality time indoors.
Every adverse situation comes with an opportunity to do something new and better.
This is what we all need to remind ourselves at this time.
We need to use this break to rejuvenate our bonds with our own family members and children.
Here are some tips to help you.
1. Play indoor games involving family and children along with some gym and yoga session to refresh your mind and soul.
2. Try to nurture and inspire the hidden talents of your children through folk art forms by singing, dancing, drawing or playing a musical instrument.
3. Share knowledge about basic hygiene and practise self discipline to set the right example.
4. Try to impart them moral values through storytelling, inspirational videos on YouTube. Tell them stories about national heroes, treat your home like a classroom.
5. Try to improve their language and analytical skills by solving crossword puzzles, helping them improve their writing speed. Share exercises on vocabulary building and help them build grammar through flash cards and memory games.
6. Try and join them while they solve mathematical sums and equations at home. You can also play number games or have a mini science quiz to help them sharpen their educational skills.
7. Try to involve your kids with small but important tasks like cleaning, chopping vegetables, washing clothes, making tea, pressing and folding clothes and organising things at home.
8. Help kids to learn basic computer skills. Teach them how to write and send an e-mail.
9. You can help them pick a book to read. Give them a new book each day. It's okay to watch cartoons, but you can occasionally switch to Discovery and National Geographic channels so they can learn something new.
10. While you are home, tell them the importance of home cooked food. Eat healthy to stay fit!