Nirav Modi jewellery has been worn to the Oscars too!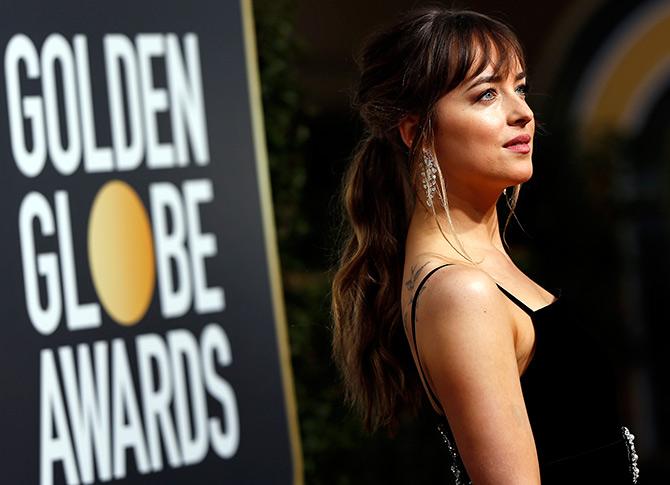 Even in a sea of black, actress Dakota Johnson's Gucci gown managed to stand out at the Golden Globes.
Fuss free on the front, barring a sparkling buckle, the gown made a statement with the striking sequined bow at the back. And for the perfect accessories, the Fifty Shades of Grey star -- who is styled by Kate Young -- reached out across continents to Indian jewellery designer Nirav Modi.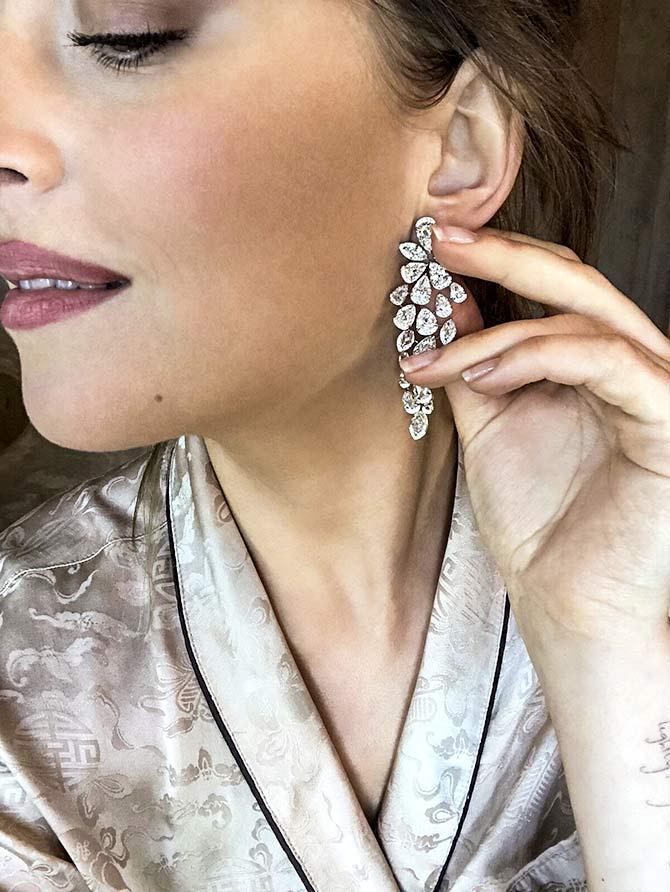 Nirav Modi's cascade earrings.
Photograph: Courtesy Nirav Modi.
Johnson, who was a presenter at the awards, chose earrings and bangles from the Nirav Modi Luminance collection.
'The Luminance Collection has been a red carpet favorite,' the designer's office said in a statement. 'It has been worn by Kate Winslet at the Academy Awards in 2016 and by Taraji P Henson at the Academy Awards in 2017.'
The 'cascade earrings' Johnson chose, they said, have a 'different diamond shapes meticulously positioned to reflect distinctive plays of light.'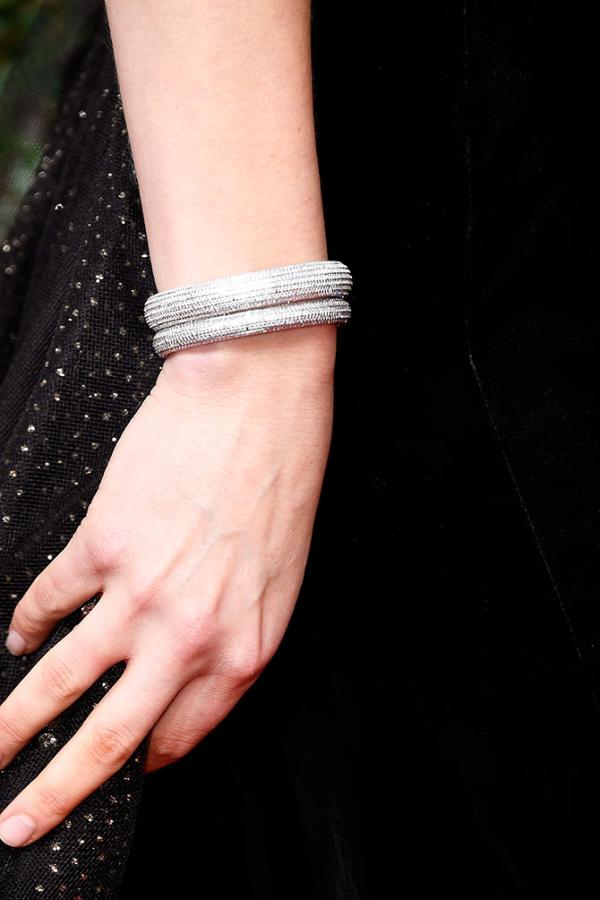 Embrace Bangles by Nirav Modi.
Photograph: Frazer Harrison/Getty Images.
Johnson chose two bangles of varying widths in white gold -- the 'Classic Embrace Bangle' and 'Grand Embrace Bangle'.
The designer said in a statement, 'Beautiful when worn alone, it [the 'embrace bangle'] can be stacked with multiple other embrace bangles of different widths and gold colors for a grand look.'
The Nirav Modi brand currently has 14 boutiques across London, New York, Vegas, Hawaii, Hong Kong, Singapore, Beijing, Macau, Mumbai and New Delhi.