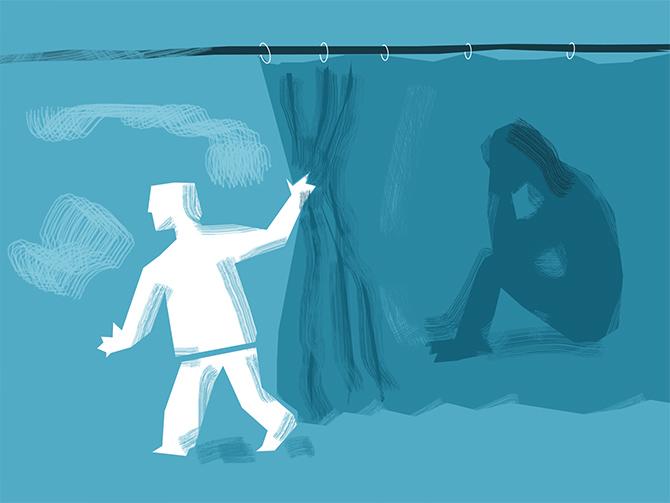 The pandemic has pushed millions of people out of their comfort zones.
The constant uncertainty has provoked a feeling of being unsettled, of not knowing what to do.
We are anxious almost all the time .
While some of us have had to stay away from our families for the sake of safety, many others have lost jobs and livelihood during the lockdown.
We have had to battle situations that have taken a toll on our emotional and physical health.
What do we do with our lives hereon?
What can we do?
How do we handle the constant stress?
How do we deal with the fear of the future?
How do we stay sane?
The key is for emotions to be dealt with at the right time so they are understood right away.
And remember, you are never alone; there's someone somewhere who always cares.
Mind/life coach, NLP trainer and mental health Guru Anu Krishna is reaching out to people, young and old, to talk about how they are dealing with the current uncertainties of life and what they can do for better overall holistic health.
"The first step for you, starts with You...so STEP UP!" says Anu.
"This is my humble attempt to make an impact on mental fitness, so people can freely access help and resources at the right time," she says.
Dear readers, is there something that is bothering you that you are not able to talk to anyone about?
You don't have to be alone and you are NOT.
Tell us what is bothering you. Please send us your questions and tell us what you are struggling with.
Based on the information you share, Mind/Life coach, NLP trainer and mental health guru Anu Krishna will help you find answers and guide you to help yourself overcome the situation better.
Please write to getahead@rediff.co.in (Subject: Anu, can you help?) along with your name and age. You may choose to stay anonymous. We respect your privacy.