Photograph and video: Kind courtesy Sameera Reddy/Instagram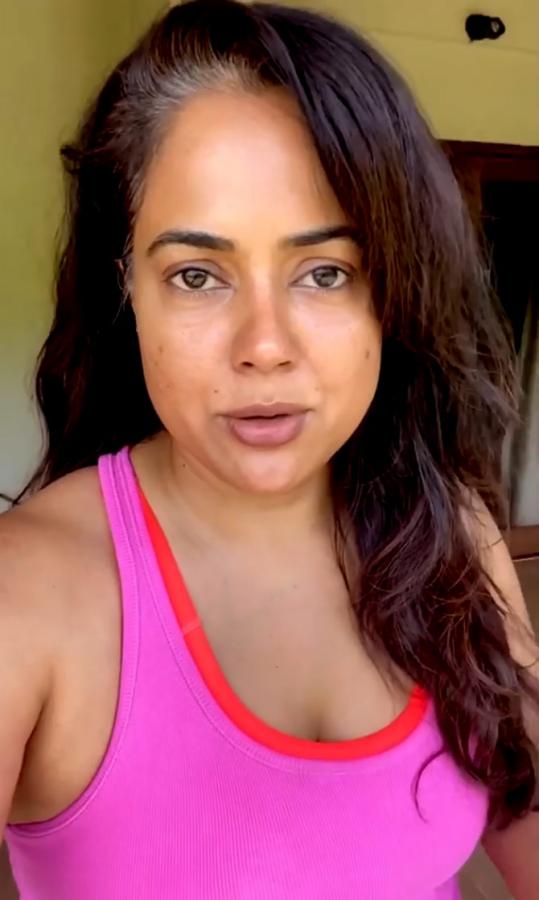 Sameera Reddy recently received a message from a young mother who said she felt 'fat' 'ugly' and 'not beautiful' after having a baby.
'She said she looked at me and felt dejected. OMG!!!' said the actor who has two kids, Hans and Nyra.
Sameera who has always inspired people, especially women, to stop being bullied or fat shamed, quickly reached out to the lady and posted a video to make her feel better.
'So here are my morning swelly eyes. No tricks, no make up, just me owning it!
'And I'm hoping that this enforces a positive spin on our own expectations of ourselves.
'I feel coming back to the public view in a way that I feel no pressure for my own mental health has helped me stay focused on being a good mother and a person who is self accepting that makes it a healthier space for all around me.
'Don't dwell on what you are not and what you don't have! Let's focus on the good we are all #imperfectlyperfect', Sameera declared on Intagram.
Watch the video to listen to Sameera Reddy's inspiring message:
The 42-year-old beauty emphasised the importance of self love and advised women to be 'happy and healthy, not skinny.'
Sameera, who weighed over 100 kg while she was pregnant with her first child, has often used social media to talk about issues new mothers face during and post recovery.