A closer look at what happened backstage at the China Graduate Fashion Week 2021.
Please click on the images for high-resolution photos.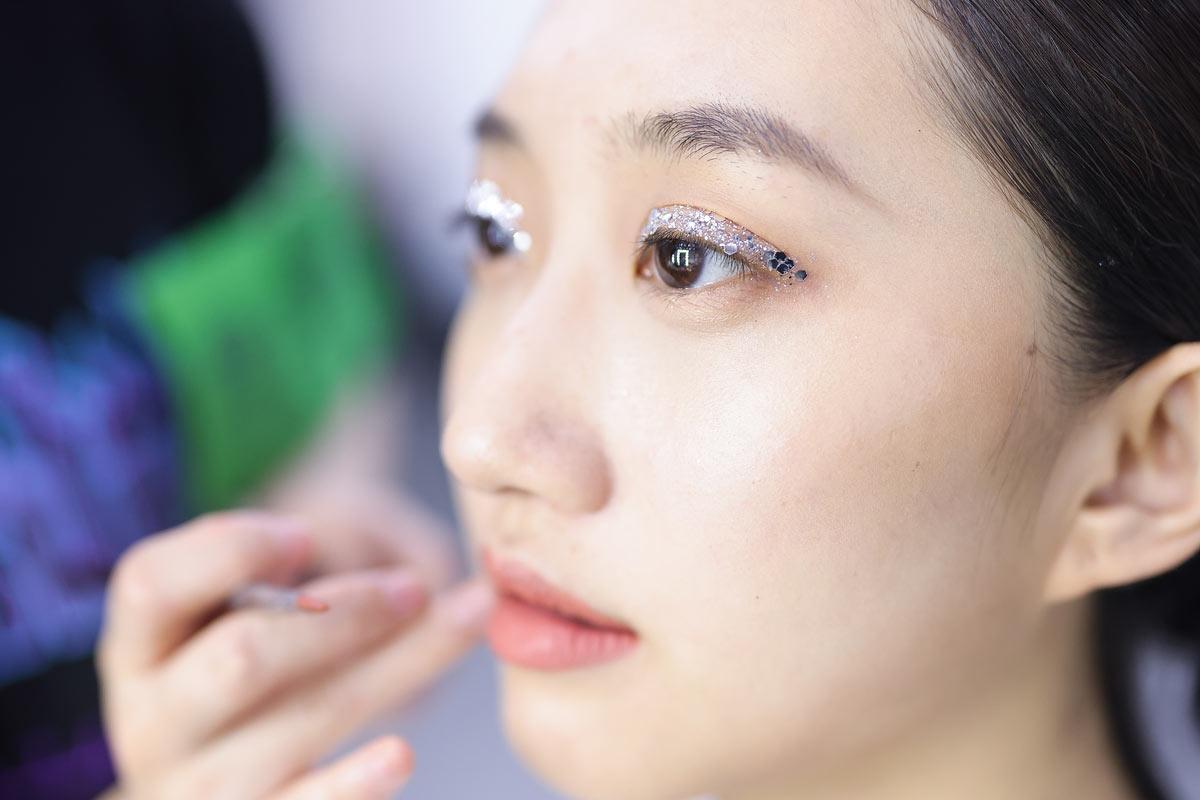 IMAGE: With blue and silver glitter on her eyes, this model looks ready to shine.
All Photographs: Lintao Zhang/Getty Images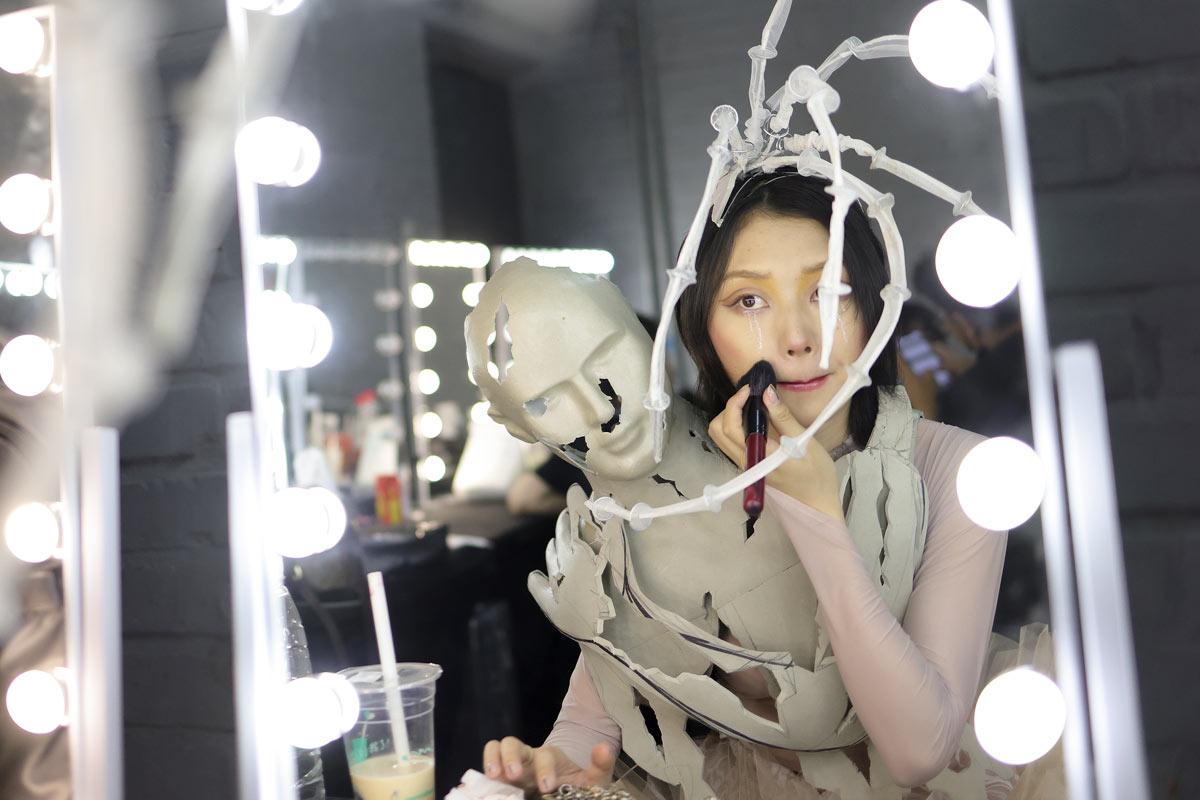 IMAGE: This model is seen applying last minute touches to her look. Don't miss the outfit that seems inspired by the COVID era.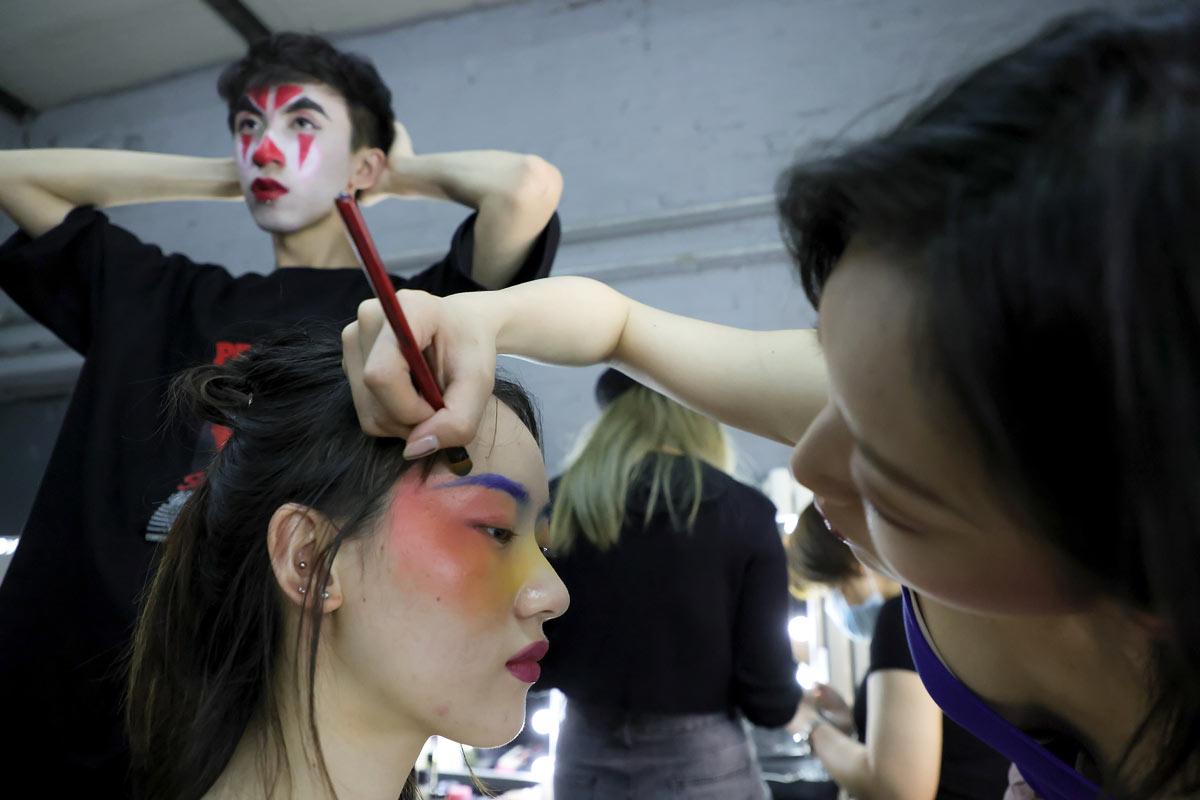 IMAGE: Blue eyebrows, red cheeks, pink lips... a fashion show during a pandemic calls for some bold make up.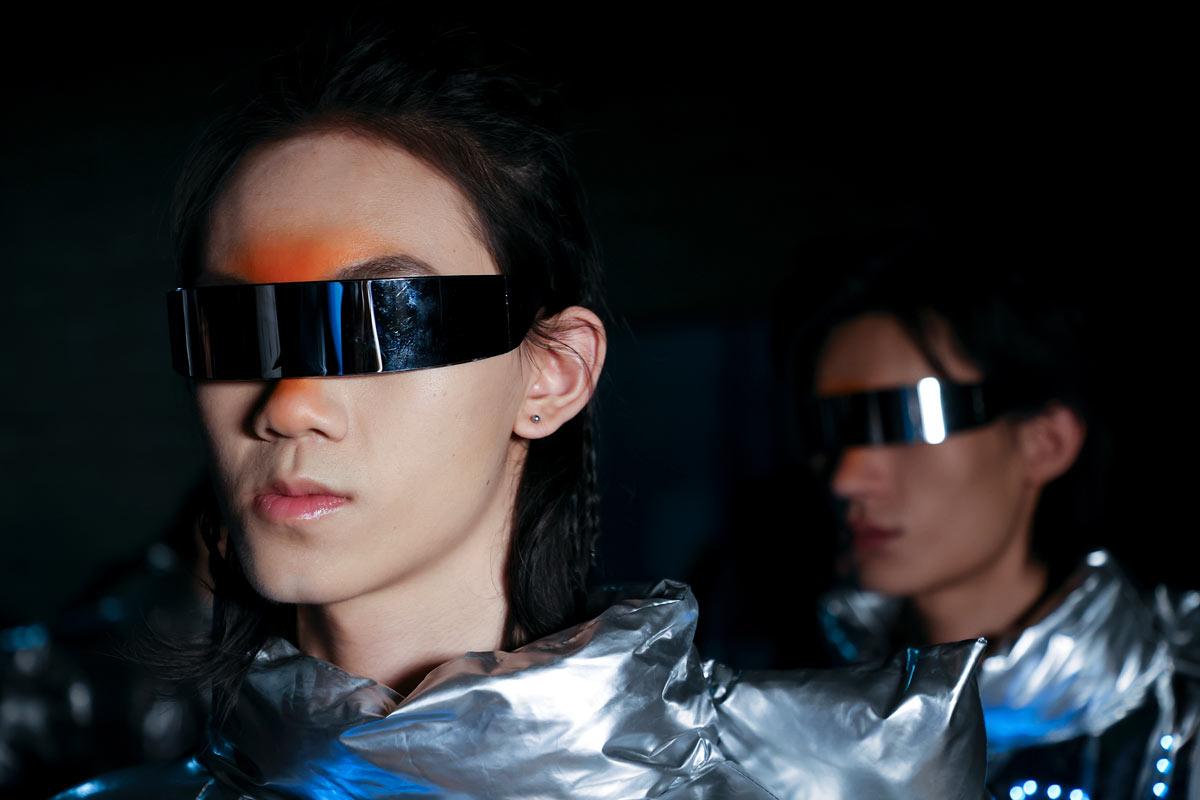 IMAGE: Fashion for the future, sci-fi silhouettes or cosmic couture?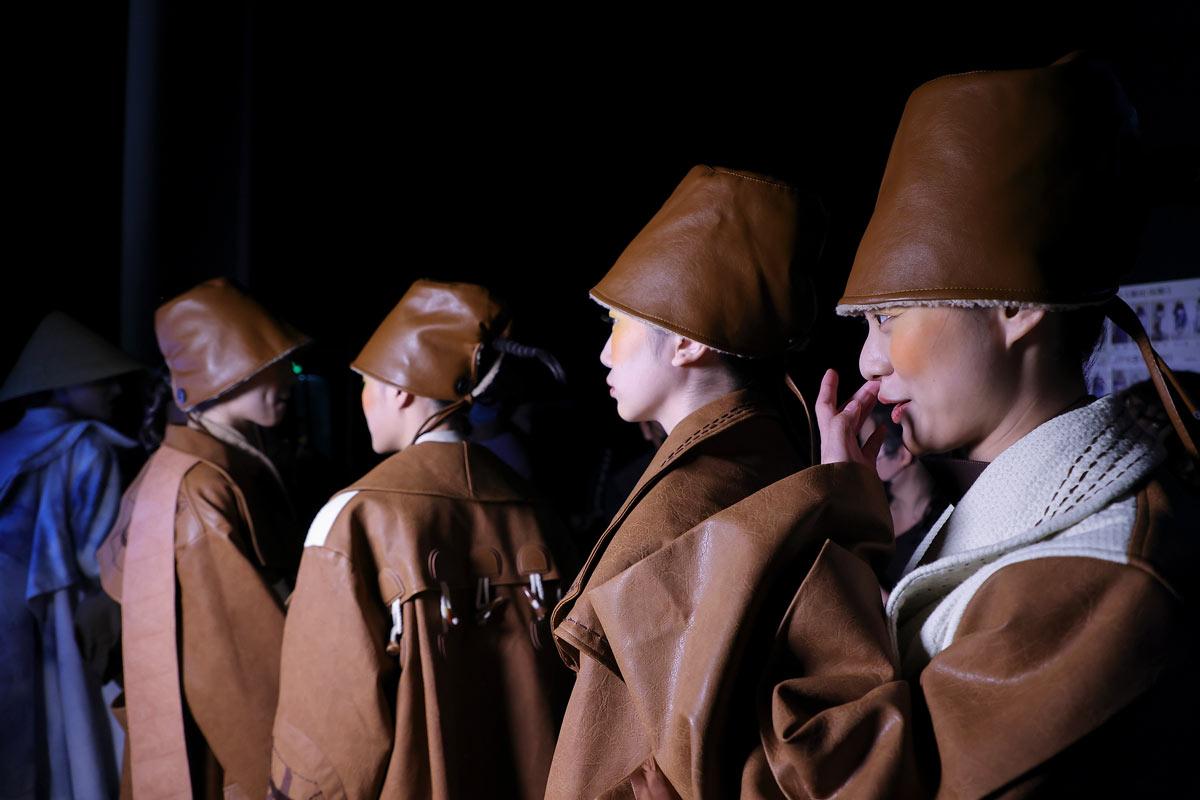 IMAGE: Models line up backstage before a show begins.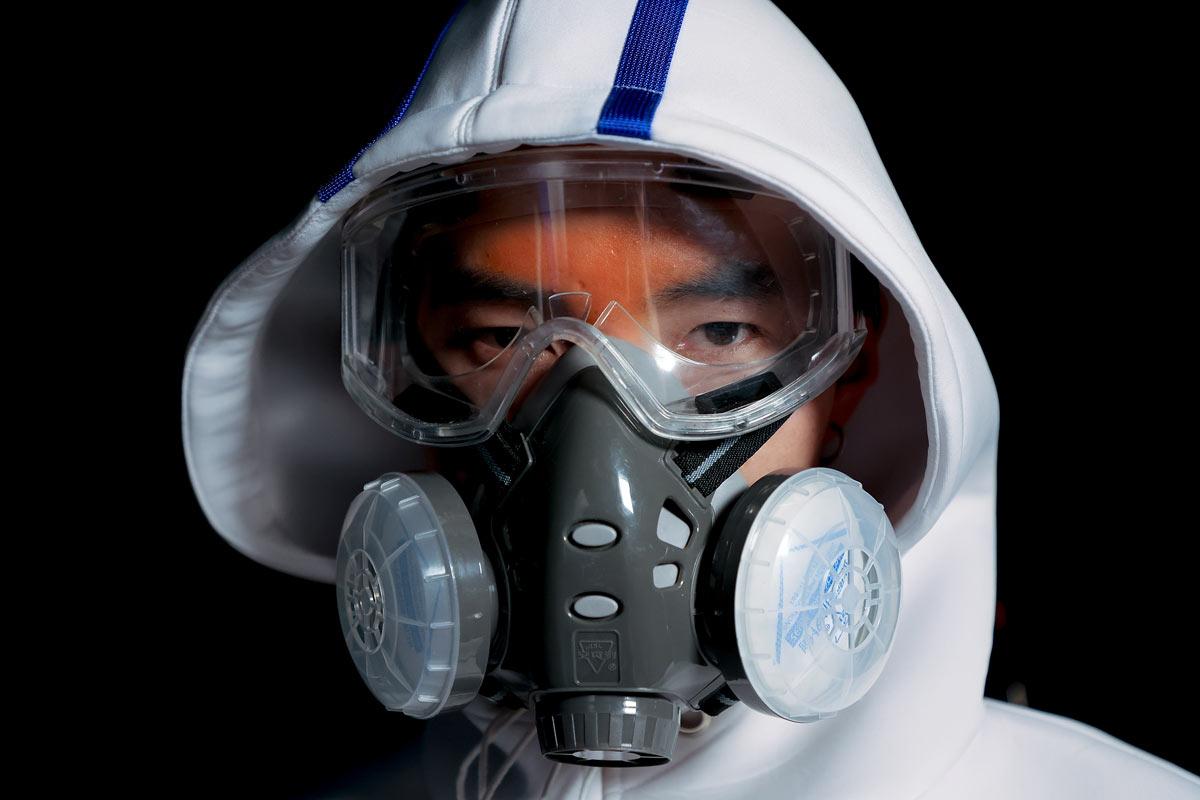 IMAGE: The fashion week clearly stuck to the coronavirus brief.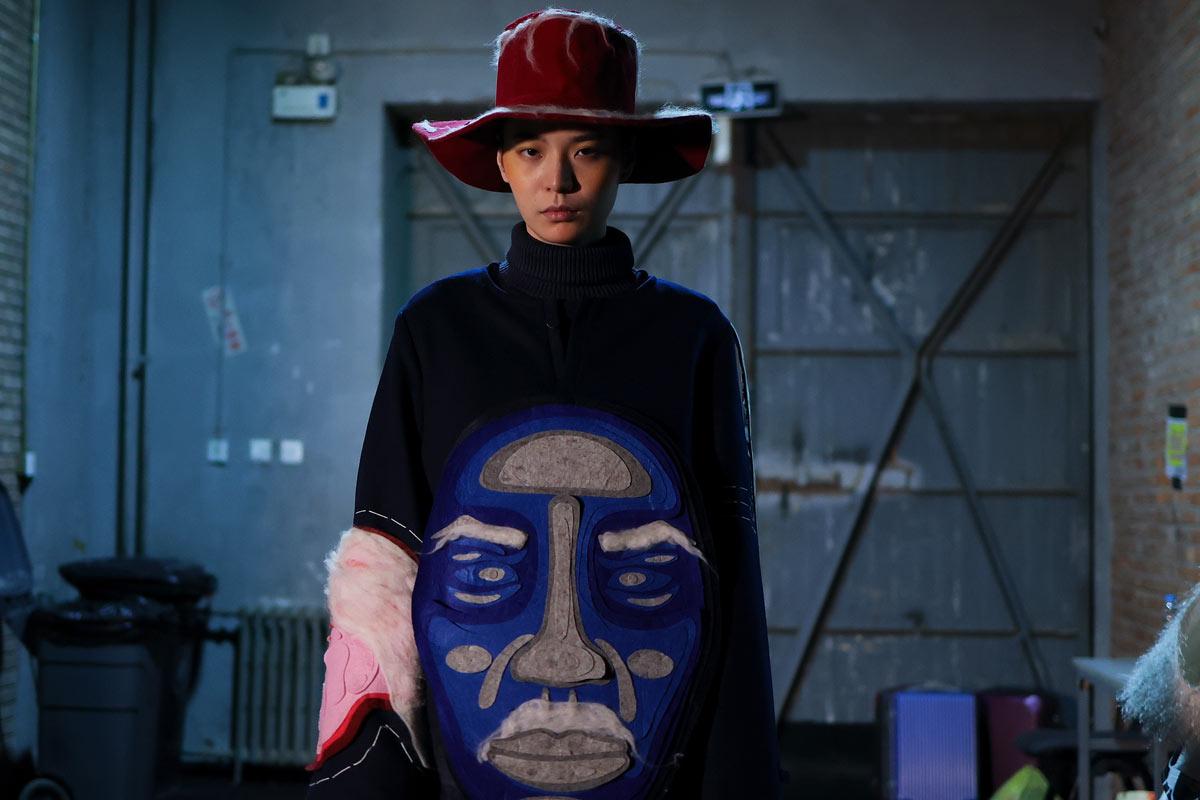 IMAGE: Old meets new! A model dressed in an oversized sweatshirt, paired with a red hat.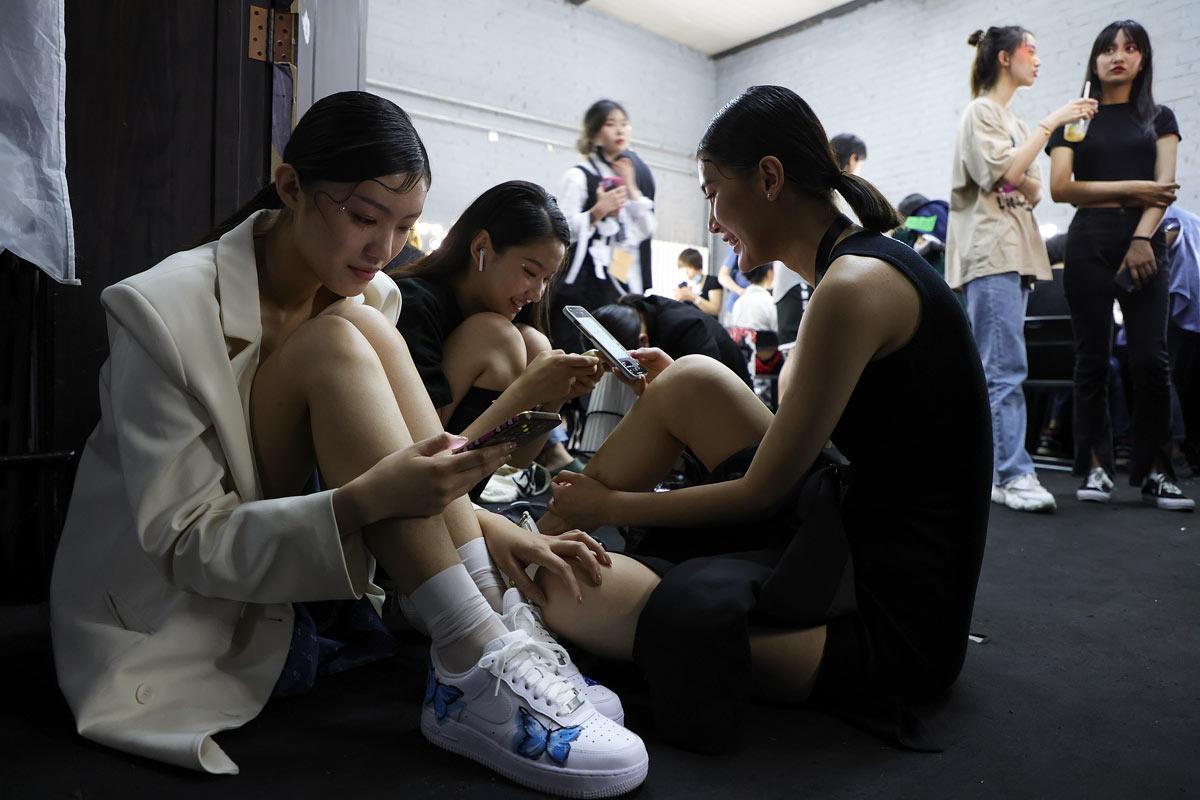 IMAGE: Despite the chaos, models find time to chat with friends and loved ones.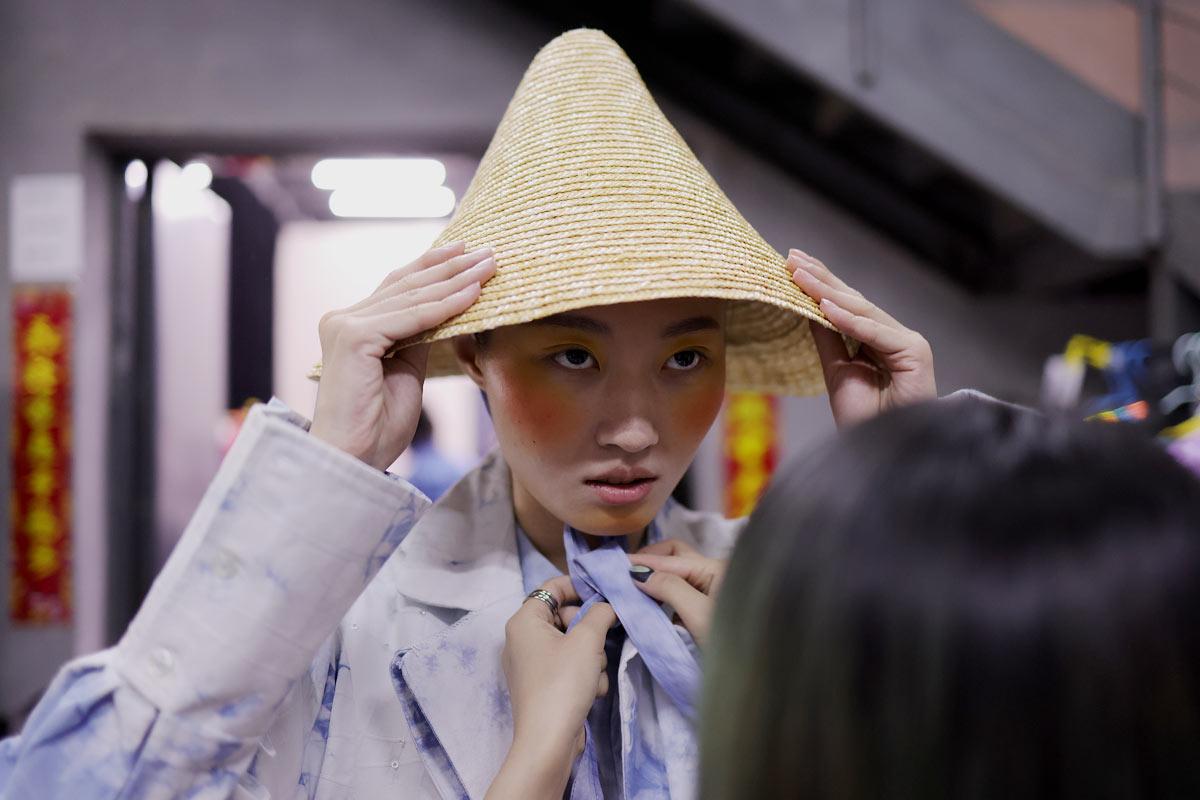 IMAGE: Hats off to a spectacular look that combines minimalistic fashion with sustainable accessories.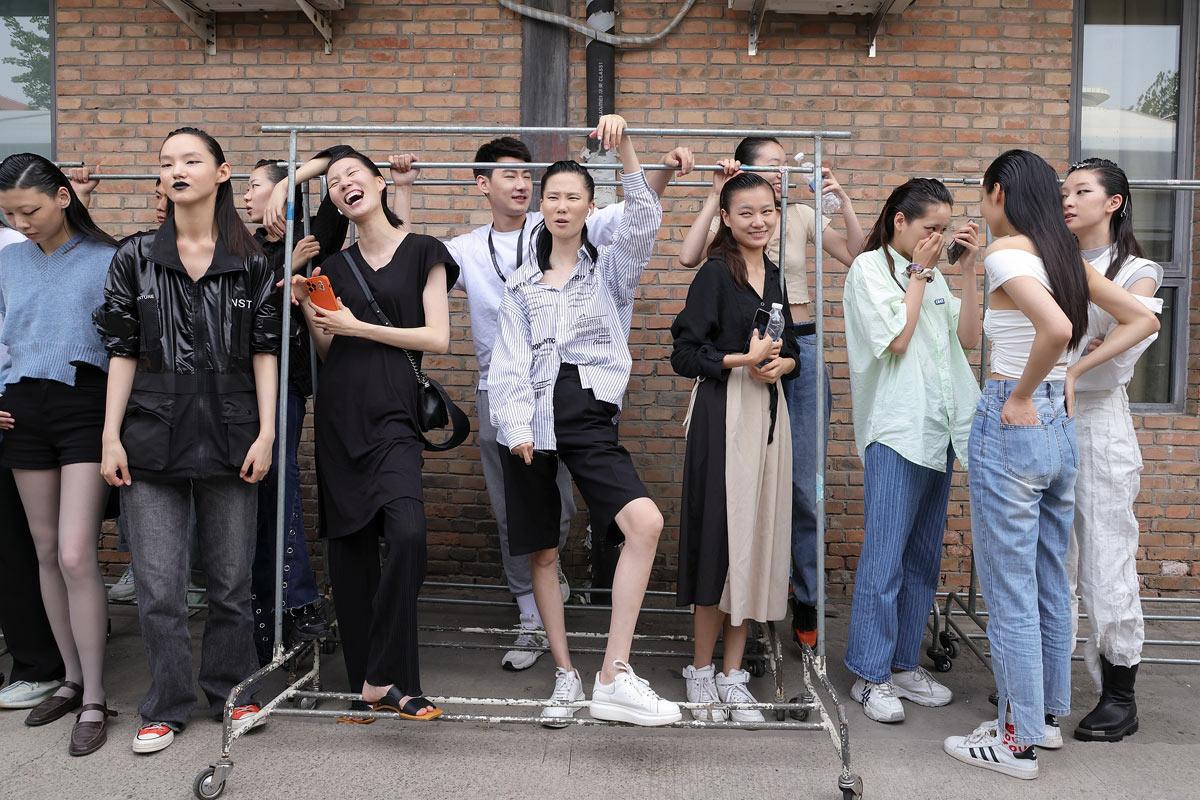 IMAGE: The models take a break as they unwind post a show.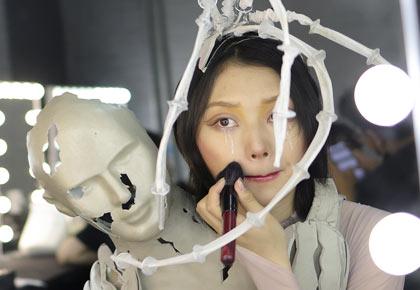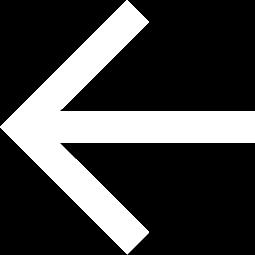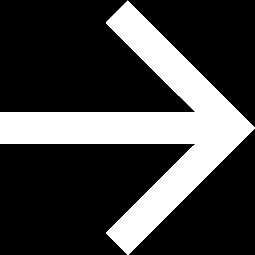 X