GlowRoad, a business network for homemakers, is helping women who want to earn from home. Romita Majumdar reports.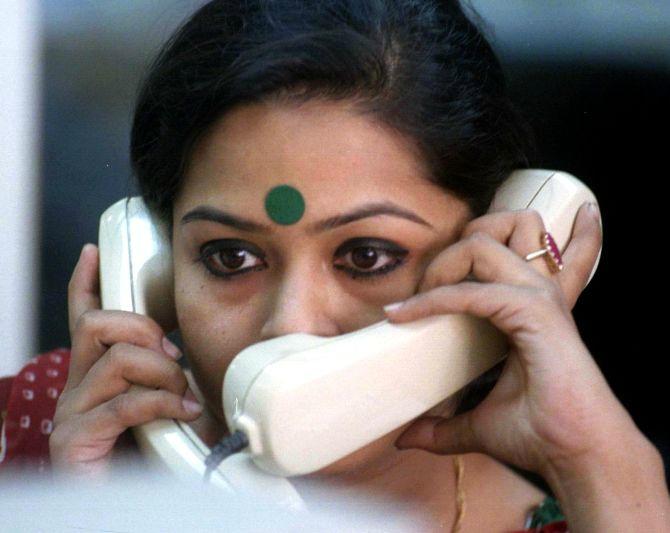 Representational photograph: Reuters
Social network groups for women, especially housewives, selling clothes, bags, shoes and jewellery are commonplace. While they help women build a network of buyers, the supply side remains limited to their own network of retailers.
GlowRoad joins the dots with a platform that brings suppliers and resellers together while facilitating business from the ease of their own homes and network.
GlowRoad, formerly known as LocalQueen, made headlines with a $2 million Series A funding from Accel Partners. The business model works on lines similar to what an Amway or Oriflame achieved, but with an open network of products and suppliers networking online.
Sonal Verma was looking for a means to combine two of her passions, women empowerment and entrepreneurship, when she chanced upon the e-commerce startup LocalQueen.
Now renamed GlowRoad, the start-up has managed to reach out to 36,000 women through its buyer-seller network with over 100,000 registered users.
"India has a large percentage of women who want flexibility and aspire to be self-employed. On the supply side, we lack organised efficient distribution platforms that can tap this very unique cost-effective network, "said Prashanth Prakash, partner at Accel India, in a statement to Economic Times regarding the funding.
Opportunity
"There is a vast pool of women in India who have to stay at home taking care of the family. There is no reason why they can not be self-employed and financially independent. We help build a network of supplier-resellers to help women set up businesses from the comfort of their home," said Verma.
While the supplier channel is open to all businesses irrespective of gender, the founders have ensured a women-only reseller network to provide a secure business ecosystem.
While the model does depend on women to build a peer network of buyers, unlike an Amway or Tupperware, it does not market any proprietary product.
It was conceptualised by a group of IIT and IIM graduates about a year ago and was acquired by Verma earlier this year. She was part of the telemedicine startup Healthcaremagic.com before it was acquired by a United States-based company.
Initially all their marketing was done entirely through Facebook posts with barely any advertisements. Once they achieved some traffic they started venturing into search engine optimisation to increase footfalls. Currently, GlowRoad sees around 12,000 visitors daily.
Business model
Verma calls it the LinkedIn for female entrepreneurs where premium sellers can register their businesses for a basic monthly fee of ₹500 and resellers who market the products to their social circle can register free of cost.
The margins on sales are what resellers profit from. They expect the venture to break even in the coming months.
A tight team of 20 employees handles everything from customer complaints to administration. Except in case of absolute non-delivery of products (where buyers are refunded) there are few disputes, says Verma.
While payments can be completed through GlowRoad's payment gateway, users may also choose to complete the transaction through direct transfer or any other channel.
Resellers are, of course, free to figure out their method of payment as most of their buyers are from a close social circle. The only catch being one cannot resell from a reseller on the platform. The majority of the resellers are housewives.
Challenges
One problem in marketing through social media platforms is that women face unsolicited calls and messages from strangers. On GlowRoad, however, suppliers are verified and the rest of the platform is open only to female resellers, which helps curb harassment.
One major challenge that GlowRoad does see is performing quality control on suppliers while ensuring that they receive a fair deal of revenue.
"Getting suppliers to ship smaller quantities will be something we will focus upon. The frequency of returns and complaints shows us the problem areas. But quality control requires a human eye for which are looking to hiring more professionals," she says.
Of course, there is the logistical requirement for which the company might eventually have to step in.
While suppliers will be adept at marketing their products, are resellers able to get the right deals?
"We want our resellers to glow with the joy of being able to earn from home and the confidence that comes from being part of a professional network. So, we are dedicated to building a platform where a lady can find great products to sell, has all the training and tools for doing so, and is able to build the right professional (business) connections needed to succeed as a reseller," Verma adds.
Training resellers to post advertisements is on the cards.
Future growth
At present, GlowRoad plans to invest most of the funding in online marketing and hiring. "Our major milestone will be when we manage to reach 100,000 resellers, which should happen within a year," Verma says.
Further they want to ease the distribution process with better logistics and connectivity.
"We will have achieved something the day our suppliers are making at least 25 per cent of their revenue from GlowRoad," Verma adds.