Patna-born actor Pranati Rai Prakash, who features in the Web series Cartel knows the importance of staying fit.
The former winner of MTV India's Next Top Model rarely misses working out, but on cheat days, binges on cheese burst pizzas and burgers like everyone else.
The fashion design graduate talks to Rediff.com Contributor Prateek Sur about her love for fashion, fitness and more.
From model to actor, how has the journey been for you?
It's been like a metamorphosis. I love how I get to express so much more (as an actor).
Do you miss walking the ramp?
I really miss walking the ramp! I wish I get a chance to do that soon.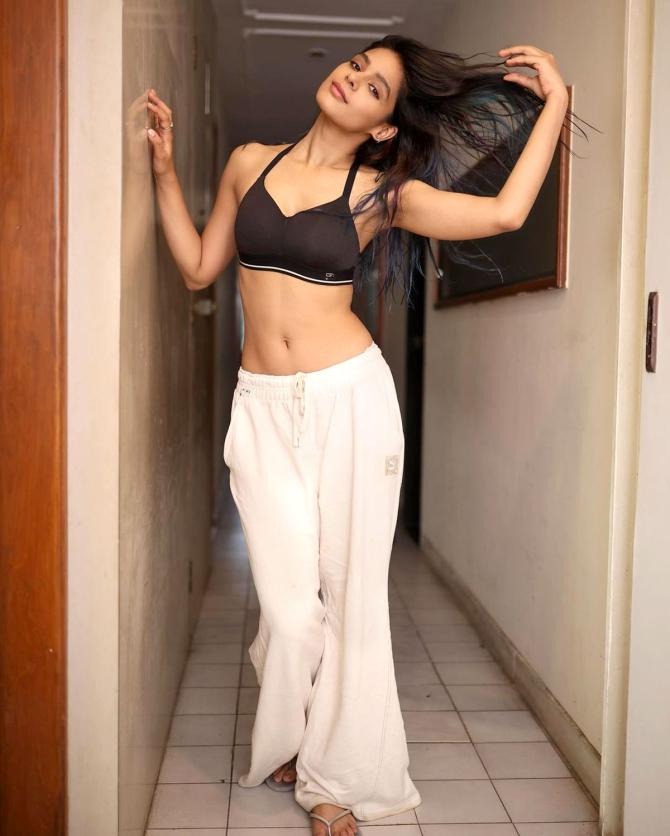 You studied fashion design at NIFT (the National Institute of Fashion Technology). What does fashion mean to you?
Fashion could be anything, food holidays, anything.
I don't like trends. I love fashion that's unique to every individual, something that leaves a mark or is true to one's individuality. I find that way more creative.
I love fashion for the clothes, beautiful designs, fabrics, structures.
There are so many designers whom I follow and (I) absolutely love their work in India and internationally.
A trend you'd never try yourself
Trending dance cover reels (Laughs).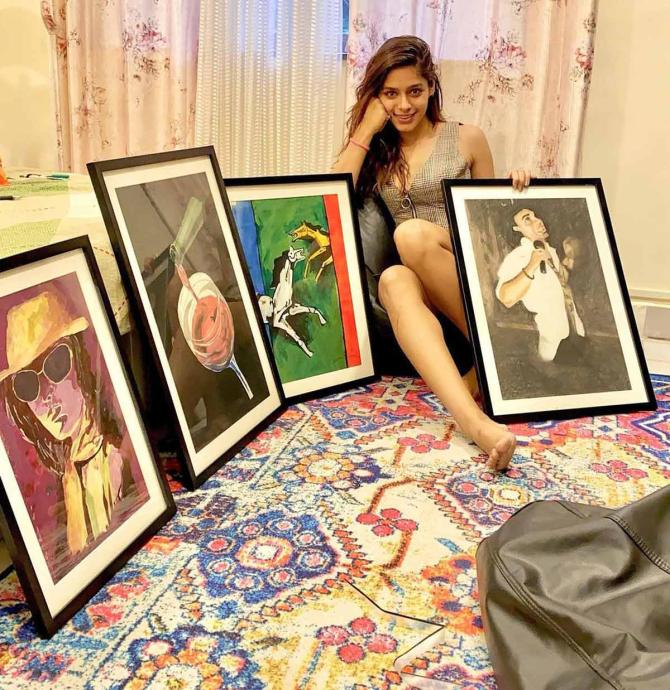 As a model and actor, how important is beauty to be successful?
Whatever one prefers to call as beauty, for me beauty is always natural. Clothes and makeup have their own importance, they help in covering flaws and accentuating features.
Which designers do you admire?
I love princess gowns. (Lebanese designer) Zuhair Murad is my all-time favourite and there are many more designers that I love.
They are all so expensive that I can't wear any of their creations as of now.
How do you stay fit?
Our work schedules are crazy. So a good fitness level is always an advantage.
Plus it's important to be in good shape. I've always loved running, jumping, just being physically active.
To stay in shape, workout and diet are equally important.
Good food is very important because what we eat reflects on our skin.
Workout keeps our body in shape and both together keep us energetic and fresh.
In the lockdown, I mostly work out at home. There are many tutorials online for cardio and I always do yoga at home. I have a bunch of weights as well that I can use if I want to.
I love to have 8 hours of sleep. Some days I'm not able to, but I don't mind. I have to balance.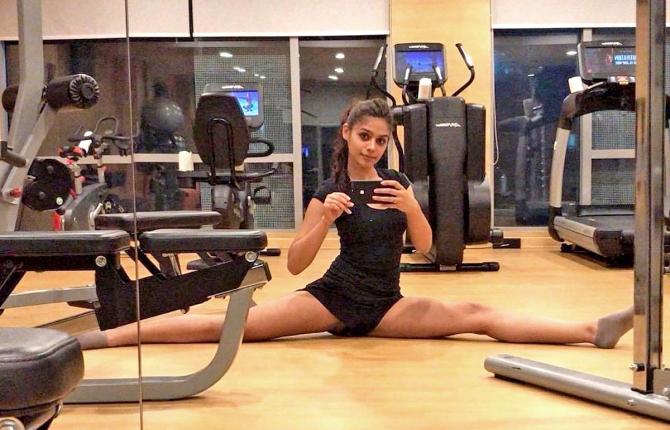 What is your daily diet like?
I eat pulses, eggs, vegetables and fruits. Indian meals are very healthy as they include most of them.
Also, I prefer to have less oil and sugar.
Do you have a cheat meal day?
(Laughs.) There's no fixed day, but when I feel that I've been eating healthy for a bit, I don't mind taking little breaks and having cheese burst pizzas and burgers and chatpata snacks. I love it!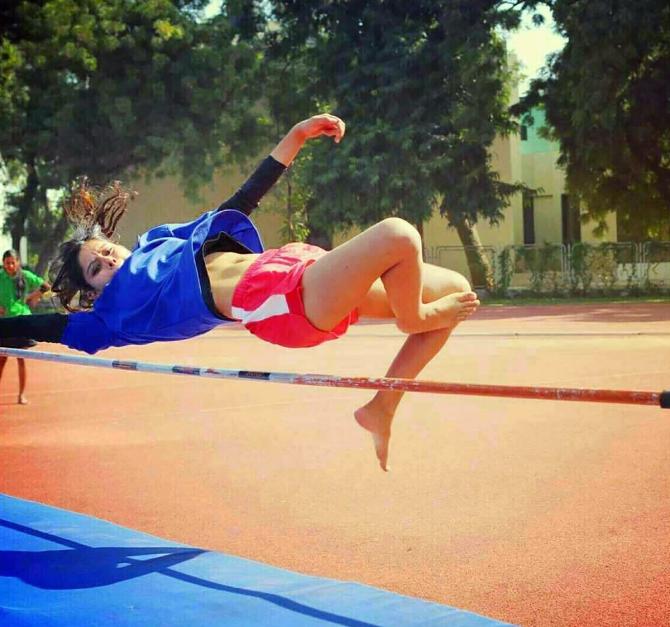 How are you staying mentally fit?
I maintain a journal, where I write down my thoughts. Hence, I am able to keep a check on my thoughts.
I like to eat tasty food. So, I'm happy. And I work out and spend my days productively, reading, watching series etc.
Your fashion advice for young readers.
Stay comfortable. Make the most of the lockdown and be in your most comfortable avatar.
A fitness tip you would like to share with readers.
Just eat healthy. Walk a lot. And feel happy within.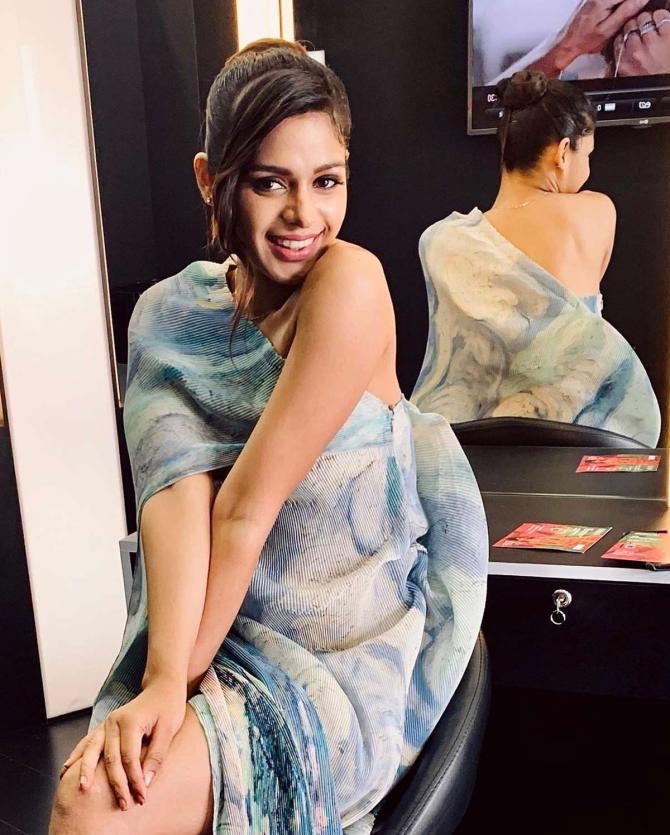 Any tips for aspiring models?
Maintain your best fitness level. Keep an eye on the jobs available.
Get on with a talent management agency if you know of a good one so your jobs come regularly.
Do your job well and enjoy it.