IITs see one of the best placement season starts. Vinay Umarji reports.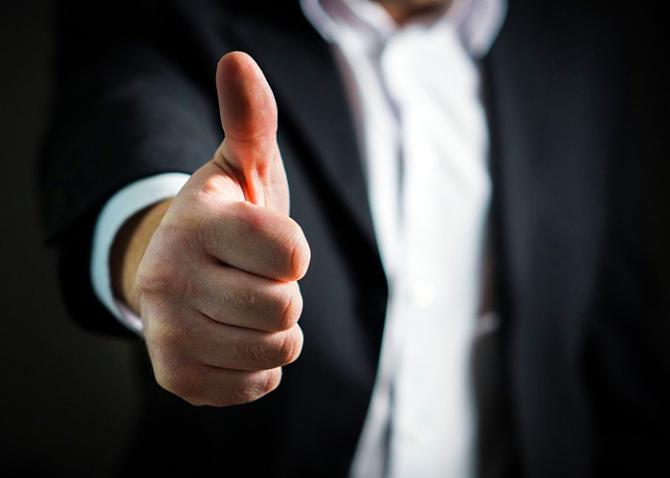 Photograph: Kind courtesy TeroVesalainen/Pixabay.com
Offers were up by up to 40 per cent during the early slots of the final placement process that began at some of the Indian Institutes of Technology (IITs) on December 1.
For instance, IIT-Roorkee saw offers jump roughly 43 per cent to 290 from 65 companies -- up from 203 from 45 companies last year -- for the first two days of the placement process.
In fact, IIT-Roorkee saw one of the best openings this season by crossing the 400 mark in the number of offers during the first two days, including pre-placement offers (PPOs).
On Day 1 and 2, IIT-Roorkee received 290 offers, including 13 international offers from the likes of Microsoft's Redmond headquarters, Webstaff Co and Mercari.
On the other hand, IIT-Madras saw 195 offers in the early slots so far, including 11 international offers, up by over 20 per cent from 160 offers last year.
At IIT-Guwahati, offers rose 15.6 per cent, from 154 last year to 178 this year for Day 1 slots, excluding 75 PPOs. On Day 2, around 90 more were placed at the institute, which saw marquee recruiters like Goldman Sachs, Samsung, Citi and Indian Space Research Organisation (Isro), among others.
"This is a tremendous start to the placement season. This is one of the best starts, and we hope to capitalise on it and end on a new high. We have so far crossed the landmark figure of 400 within just two days and hope to reach other milestones in the first phase of placements itself.
"Our students have also bagged 13 international offers in the first two days and this looks very promising," said N P Padhy, placement in-charge, IIT-Roorkee.
The leading sectors including IT, analytics, and consulting, followed by core and research and development (R&D) and fast-moving consumer goods (FMCG).
Among the companies, making more than 10 offers during the early slots at IIT-Madras were EXL Services, Goldman Sachs, Microsoft and Samsung Research Institute, Bangalore. While analytics, finance and consulting had a combined share of 41 per cent, core and R&D made 32 per cent of the offers, followed at 25 per cent by information technology and two per cent by FMCG.
At IIT-Roorkee, of the total of 290 offers made so far on the first two days of the placement season, 92 were core sectors and the rest were non-core sectors offers. Some of the companies which have visited the campus for placements so far are Goldman Sachs, Uber, Tower Research, Schlumberger, Isro, ONGC, Qualcomm, Oracle, Flipkart, Walmart, JP Morgan and Samsung, apart from the ones mentioned earlier.
Around nine start-ups and two public sector undertakings have participated in the placements so far at IIT-Roorkee.
In addition to Day 1 placements, as many as 114 PPOs have also been received by students of IIT-Madras this year against 73 last year. The PPOs include offers from large recruiters such as Microsoft, Qualcomm and Goldman Sachs.
According to Padhy, this year, already 240 companies have registered till date and "more companies are lined up" for registrations.
"We have just started the season and looking at the current pace, our students will be placed by the end of the first phase itself," he added.