Anshum Mandore is an MBA.
He quit his cushy corporate job to venture into unknown waters to pursue his passion for photography.
The risk paid off and today he's a name to reckon with.
This is his story.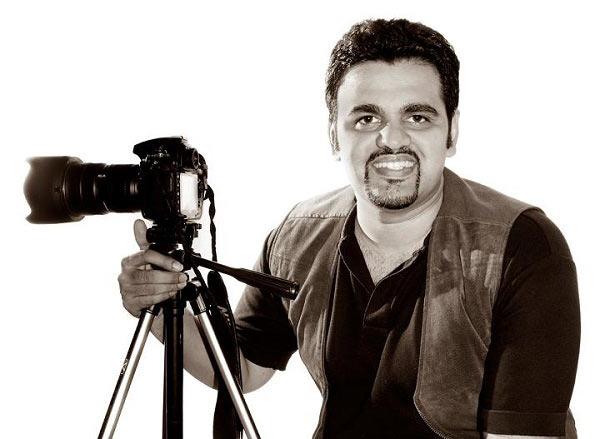 Anshum Mandore holds a masters degree in marketing and had spent seven years working as a corporate slave.
One fine day, he finally did what so many brave hearts have done before him.
He quit and started a brand new career from scratch: he chose photography.
Now he was his own boss. More importantly, got to do what he loved the most.
Today he is a go-to name in the world of wedding photography.
ALSO SEE: CHECK OUT: Amazing photographs from Indian weddings!
Though he has been most successful in that genre, it is not the only genre he specialises in.
He created AM Photography with a single minded focus -- to follow his passion of clicking pictures.
It has not been an easy ride, but then nothing worthwhile ever comes easy anyway.
In a candid conversation, he tells more about his journey and the lessons he's learned along the way...
Can you recall any particular incident that sparked your interest in photography?
I don't want to sound melodramatic, but the day I lay my hands on a camera for the first time that was the defining moment of my life in the truest sense of the phrase.
My first digital camera was a Sony Mavica, with a resolution of just 1.3 megapixels, a fraction of the resolution that most camera phones have these days.
Quite surprisingly though, that little gizmo, despite being an early consumer model was fairly versatile and allowed me quite a bit of manual control.
For a lot of people, an interest in photography sparks an interest in a particular camera as a means of making photographs. For me however, the camera itself was the driving force that led me to where I am today.
Armed with my new-found knowledge of basics and heightened interest in photography, I set out to capture the world around me.
That camera soon became like my extension.
Everywhere I went, my camera went with me.
By the time I retired the camera some five years later, I had shot approximately 30,000 photographs with it, most of which I still have and continue to cherish.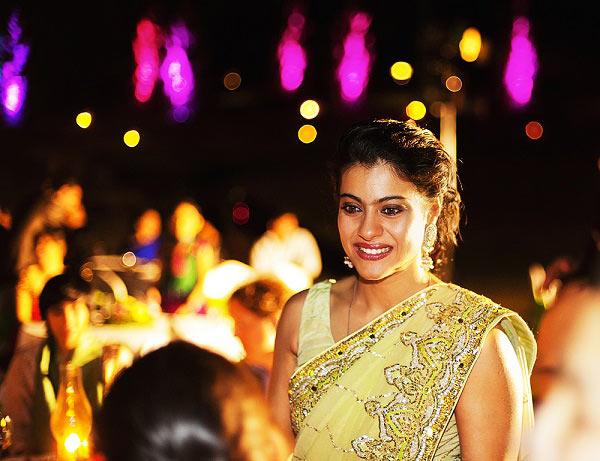 Given that photography was such a passion, why did you decide to follow a full-fledged corporate career?
By the time my interest in photography peaked, I had already been in a corporate career for three to four years, prior to which I had pursued and gotten my master's degree in marketing (PGDM) from SCMHRD, Pune.
At such a point in your career, the thought of quitting it all to pursue a new-found passion as a career, doesn't even occur to most of us, especially in a structured traditional environment like India where you are expected to go down a low-risk high-reward predictable path.
And even if it does, apprehensions are aplenty.
Moreover I come from a Marwari family which although not very orthodox or overly traditional, didn't really set any examples of family members pursuing 'alternate' careers.
My corporate career continued for another three years, during which I dedicated almost all my spare time to photography as a hobby.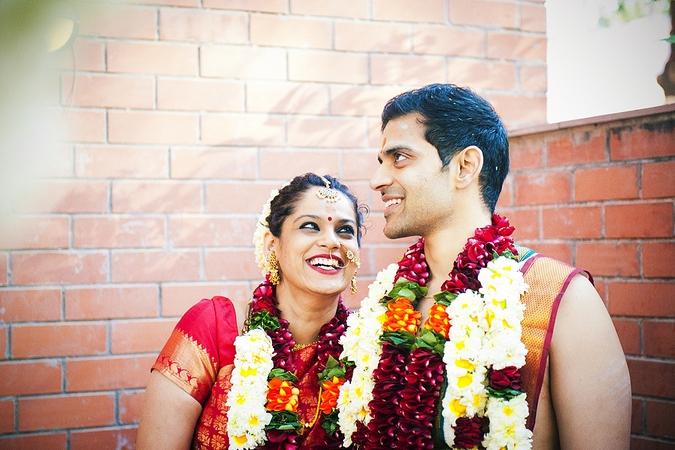 Please talk about your stint in marketing -- how did you balance your hobby and career? What are your biggest takeaways?
I started my career in marketing with Frito-Lay India in early 2004 after being recruited from the college campus.
Following that I served with two other organisations in India and Dubai before I decided to call it quits in late 2010 to turn my passion into my profession.
Balancing my marketing career with photography wasn't very tough in the beginning.
Work time was reserved for work and most of the spare time for photography. And there were always times when the two overlapped such as having the opportunity to shoot an office event. Some of the skills that got developed due to photography, like Adobe Photoshop, were also handy in my marketing career.
Of course, there came a time when balancing the two became difficult and I felt I was unable to do justice to either. That is when I decided to quit my corporate career and get into photography full-time.
Is photography entirely a self-taught skill for you? How do you keep improving your craft?
Indeed, almost everything I know about photography, I taught myself.
Books and the internet have been my greatest ally.
I was also blessed enough to have become part of a vast network of photographers by the time I decided to pursue photography full time.
Their informal guidance and help from time to time, whenever I have needed it, has been invaluable.
To do what I do, better, I have to keep abreast with the latest technological advancements in photography as well as the latest aesthetic and creative trends in the industry. And that's exactly what I do.
I keenly follow some of the biggest names in the industry and critically study how they do what they do.
The quest isn't just to get better and better but also to do something so different that it becomes your signature.
That's the only way you can leave your mark in almost any creative field I guess.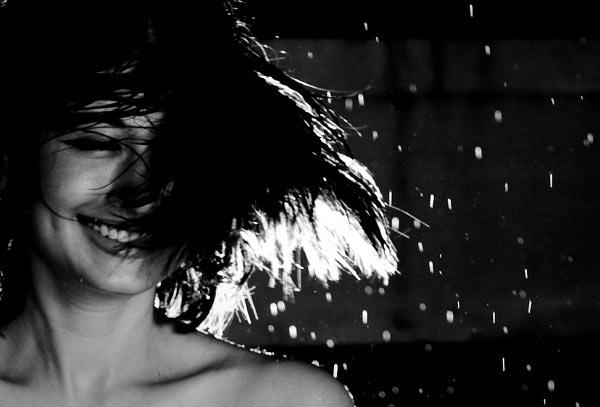 How would you define your creative and aesthetic vision? What kind of subjects and stories intrigue you the most?
People are my favourite subjects owing to the myriad of moods, emotions and thereby expressions we are capable of.
I like shooting pictures of people, which they themselves would like.
Pictures that make them feel good about themselves; make them feel beautiful one way or another.
This is easier said than done and I'm a long way from achieving this.
What makes this an audacious goal is the fact that a majority of us as humans tend to look at ourselves very critically.
We tend to look at what we perceive as flaws in our own individual features, whereas others look at us as a sum total of our features.
I can't even begin to tell you how frequently I get requests from people to make them look thinner, fairer, reduce puffiness below their eyes etc -- flaws I don't even see in them.
And this after I've just shot a candid picture or portrait of them.
Whereas the same picture draws many a 'wow' when shown to several others.
Someday I'd like to understand and master this science of self-image and perception, and work in my own small way towards making the world a happier place for the people I shoot.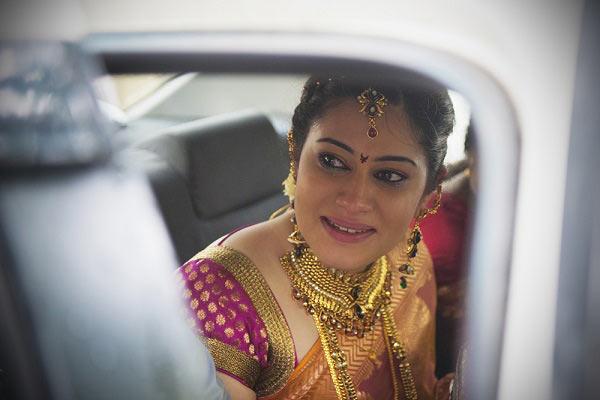 What were some of the most difficult and enduring challenges you faced while establishing your brand from scratch?
I realised only after the plunge that it's one thing to pursue something as passion and a whole different ball game to try and make a living from it.
The greatest challenge was to land my first commercial assignment.
It isn't easy to convince someone to pay you to do something that no one has ever paid you to do before.
And just like so often in my life, my friends came to my rescue.
My first ever commercial assignment was courtesy a friend, who had been following my work since I had been a hobbyist.
And once I managed to get that ball rolling, it got easier from thereon and the enquiries pretty much started pouring in.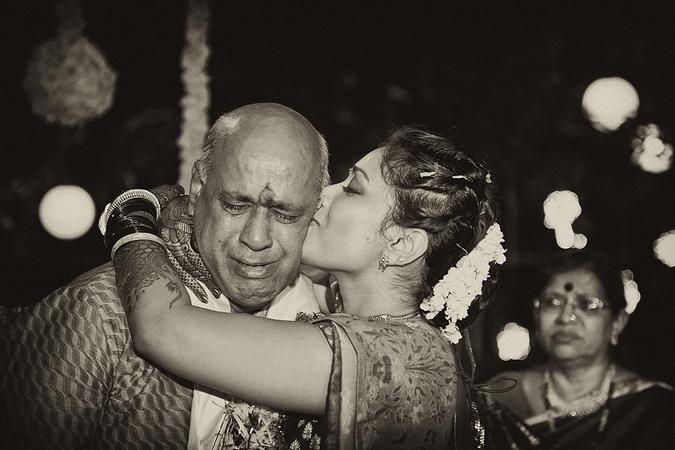 In retrospect, what are some of the things you wish you could have done differently?
When it comes to my career in photography, I have few regrets.
The only thing I do wish is that the whole chain of events leading up to my decision to pursue photography professionally had occurred a little earlier so that I had more of a head start in the industry while it was still not as competitive as it is today.
That being said, it's only a matter of working that much harder and I've had a great run for the last four years so far.
Newcomers to the industry today are finding it a lot more difficult to penetrate an already heavily saturated market.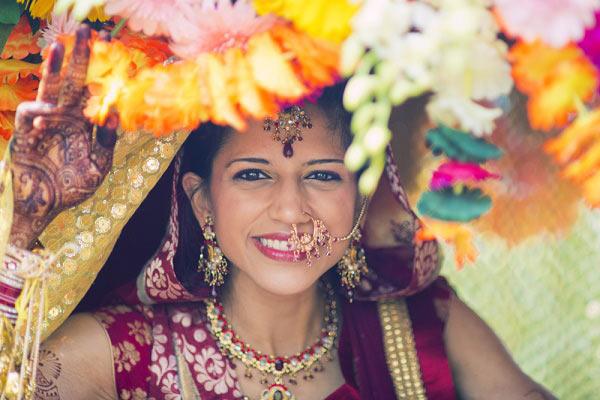 What have been the biggest rewards you have derived from your journey?
My biggest takeaway has been the thousands of new people I've met, friends I've gained and the wealth of a network that I've been able to establish thanks to these new connections.
Moving from a 9 to 5 job kind of schedule to being your own boss and deciding your own working hours has been great too.
I probably end up working much longer hours now than I ever did in a job, but the flexibility of pace and timing makes it quite enjoyable.
In a typical month how many clients do you handle?
Our primary focus has been and continues to be Contemporary Wedding Photography.
But weddings as we all know, are quite a seasonal phenomenon in India and it is only at other (non-wedding season) times through the year that we take up projects in alternate genres of photography.
We receive anywhere between 800 to 1200 enquiries each year, mostly for wedding projects.
But almost any start-up based on a creative / artistic talent cannot be a volume-based business.
In the interest of maintaining quality and consistency in what we do, and thus our reputation, we take up anywhere from 60 to 90 projects a year. So that's an average of 5 to 7 clients a month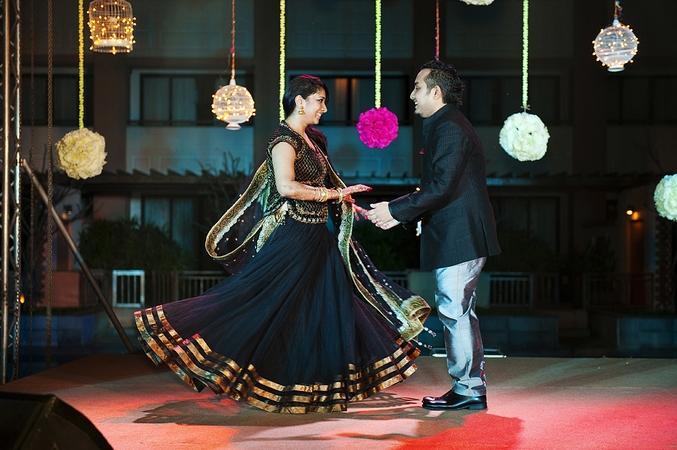 What is the scale of your business? What are your expansion plans?
AM Photography (my brand) currently operates out of Pune, with a marketing office in Mumbai as well.
We currently employ three people on a full-time basis, mainly to handle back-end operations such as editing, album-design, web-presence and social media management, and client servicing.
We also have a team of nine part timers who are mainly photographers and film-makers.
We have ambitious plans for 2015, with a focus on going beyond metros and popular destinations and penetrating smaller markets where we know there are a lot of very elegant yet very traditional weddings happening.
It's a tough market to tap, yet we see a lot of potential in it.
Our biggest motivation is the wider variety of traditions and cultures we would get to witness in such weddings, which is what we enjoy and why we do what we do in the first place.
My ambition also compels me to take the brand international in the coming year in order to capitaliSe on the market for Indian Weddings abroad.
What have been your biggest influences and inspirations?
Wedding work is heavily influenced by the work of western photographers like Tony Hoffer, Sam Hurd and Ryan Brenizer.
I often attempt to emulate their work but with an Indian twist.
I also closely follow the work of Chase Jarvis and Joe McNally who have achieved almost God-like status among the photographer community.
Closer to home I admire the work of Pravin Talan, Tarun Khiwal and Atul Kasbekar.
But big names aside, I find a lot of inspiration in ordinary people who are a part of my life and who have dared to break barriers to do what they love.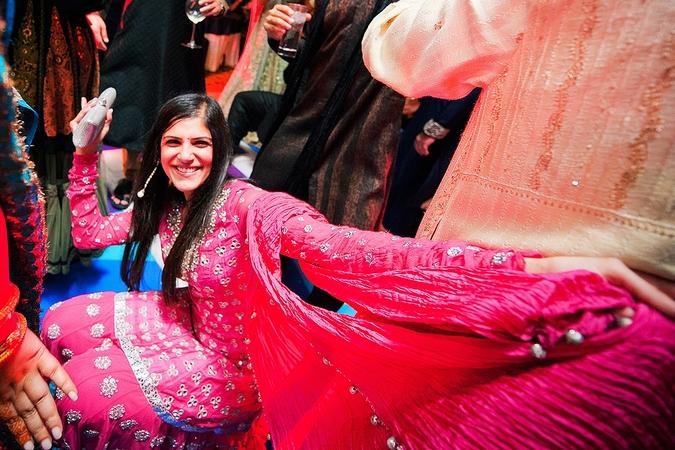 Do you intend to branch out into filmmaking, teaching photography or any other related creative fields in the future?
Mainstream commercial films aren't on the horizon yet for us, although I wouldn't say never.
We have however recently made a foray into contemporary wedding films and corporate documentaries.
Teaching photography is something I started doing even before I started commercial work.
My workshops have also been rich hunting grounds for recruitment when I was putting together my team.
The volume of work we are currently doing however means that I am unable to dedicate as much time to teaching as I would like to and workshops are sporadically organised as and when I am able to find the time.
I do hope in the future to have a better organised and permanent set-up for teaching photography... maybe some kind of school of photography.