Relevant qualification, a clear objective and a list of achievements is all it takes to impress your prospective recruiter, says career expert T Muralidharan in his latest book.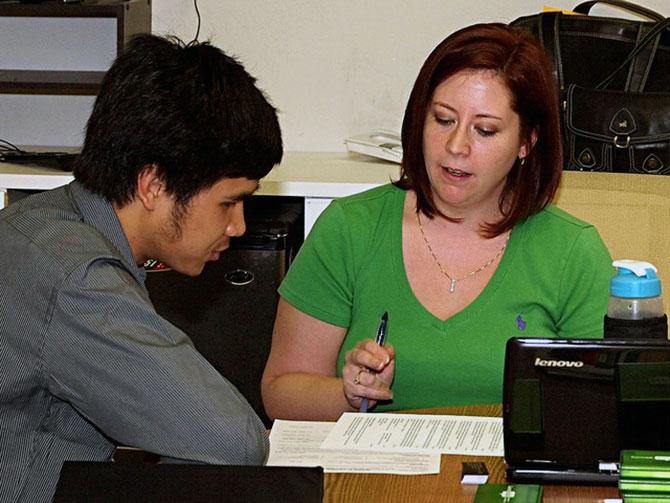 The key to cracking any job interview is to know and provide exactly what the recruiter wants.
But how does one read into the minds of the employer?
In the book An Expert's Guide to Your Right First Job, author T Muralidharan, chairman, TMI group goes on to explain why and how certain information helps you stay ahead in the race.
We bring you an excerpt from the book on what the employer is looking for in your CV. Read on...
---
A survey was conducted among recruiters to find out what are the most important things they look for in a resume.
The results are given in the chart below.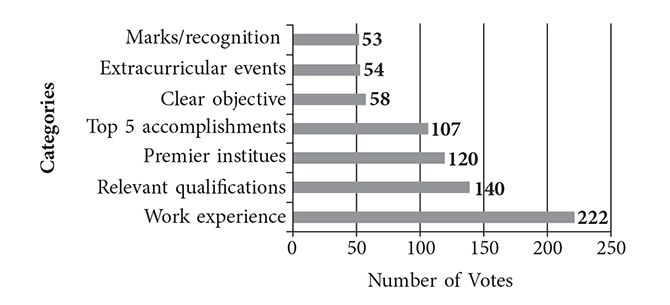 Out of the seven important things mentioned by them, work experience is not applicable to freshers.
The remaining six are important to all job seekers.
Relevant qualifications
Clearly, 'relevant' qualification is the most important.
Relevant here means relevant to the job that you are applying for.
If you are applying for a software job, software qualifications and certification are important.
If you apply for a shop-floor job, then engineering/technical qualifications matter.
Please note that 'over qualification' -- a PhD applying for an engineer job -- may also be considered an 'irrelevant' qualification.
So please study the job specifications before applying.
Premier institutes
If you have studied in a top ranked school or college, then it should be highlighted.
For instance, the Indian Institute of Technology (IIT) or the National Institute of Technology (NIT) are considered premier institutes for engineering qualification.
The Indian Institute of Management (IIM) and the top ten management institutes in India will be considered premier institutes for management qualification.
Similarly, if you studied commerce and your college is ranked at the national or state level, then please mention it.
Top five accomplishments
Rank the top five accomplishments in the right order -- top achievement as Number 1 achievement, and so on.
For a fresher, accomplishments could include ranks in exams, prizes won in competitions, voluntary work with NGOs, sports achievements, etc.
Extra-curricular activities and marks/recognition can be included with the top five accomplishments.
Published with the kind permission of Rupa Publications. The book is priced at Rs 150.
ALSO SEE
Your first job: What you should expect
Lead image used for representational purposes only.
Photograph: Gangplank HQ/Creative Commons