Undergraduate courses indicatively cost S$23,000 to S$38,000, while postgraduate courses approximately cost S$15,000 to S$40,000, says Sushil Sukhwani.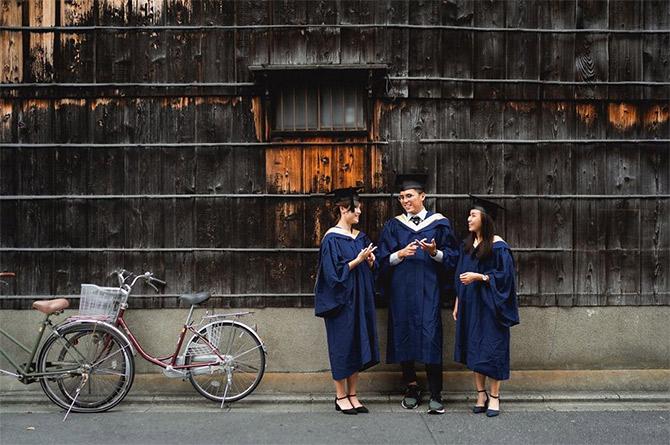 A premier education hub of Asia, Singapore offers a divergent range of educational services through a curriculum that ensures students a vibrant future in the globally competitive environment.
Renowned internationally as a business hub, a considerable number of international students choose to study in Singapore because it provides them with an opportunity to augment their business prospects.
Over the past few years, the number of Indian students applying to Singapore universities has gradually increased.
Education system in Singapore
The education system in Singapore is categorised into pre-tertiary and tertiary education.
The pre-tertiary education stage comprises of junior colleges that have a two year pre-university course.
Students who have completed 10th grade are eligible to apply for the same.
There are a comprehensive number of international schools that offer the International Baccalaureate programme.
A distinctive feature of Singapore's education system is polytechnics that offer practical broad-based training at the diploma level.
The tertiary education stage comprises public universities that have competitive entry requirements and offer undergraduate as well as postgraduate programs.
Most private education organisations offer courses from certificate to postgraduate level.
Type of curriculum
The International Baccalaureate diploma is a well-balanced programme that is accepted as entry qualification globally.
Several students from India pursue the IBDP program in Singapore.
Diploma courses in government polytechnics offer a three-year programme that require students to study a stipulated set of modules and collect credit units for the modules passed. These are popular for vocational subjects.
Private institutions that are often in tie-ups with foreign institutions offer Bachelors programmes that have varied entry requirements. A master's programme ranges from 12 to 16 months.
Public universities offer undergraduate courses that require students to have 12 years of education and last for 3 to 4 years. One year graduate diploma programmes are also offered.
To pursue a Master's program, students are required to have good scores in their bachelor's degree and two years of work experience. Doctoral programs are also offered which usually take 3-5 years.
Entrance exams such as GRE/GMAT and TOEFL/IELTS may be required depending on the program of application.
Admission intake
The three prominent education institutions have varied intake periods. Government universities have their intakes in August, whilst few have them in February.
Polytechnics have their intakes in April or September while private educational organisations have multiple intakes through the year.
Eligibility criteria
Students who have completed their class 10th or 12th in India can attend a polytechnic course.
Similarly, to attend an undergraduate course at a local university, one should have completed their class 12th in India.
On the other hand, public institutes have immensely competitive entry requirements, that differ from private institutes.
Visas
To study in Singapore, students are required to obtain a student pass through the Singapore Consulate.
In order to do so, pupils are required to furnish evidence regarding confirmation of enrollment in an academic program along with evidence of finances to support education.
The visa process is undertaken by institutions themselves and the processing time for the same is approximately four weeks. If the student wishes to live or work in Singapore, one is required to have a Work Permit or Employment Pass.
Fees
Students can be assured that Singapore will provide them access to quality education at economical rates.
Undergraduate courses indicatively cost S$23,000 to S$38,000, while postgraduate courses approximately cost S$15,000 to S$40,000.
International Baccalaureate programs may range from S$21,000 to S$42,000.
As an international student you should make provisions towards living expenses worth S$800 to S$3,000 per month.
This average amount includes cost of accommodation, utilities, food, transport, clothing, resource materials, medical expenses and much more.
Accommodation
When looking for accommodation, seek assistance from the International Student Officer at institutions.
Pupils have at their disposal options such as residence halls, private hostels, public or private apartments or the alternative to home-stay.
Popular Courses
Renowned internationally as a business hub, courses in Business are extremely popular in the country.
Apart from this, students can find an ambit of courses in the field of Information Technology, finance, logistics, engineering, medicine, hospitality, design and architecture.
Popular universities
The three highly sought after universities in Singapore include, National University of Singapore, Nanyang Technological University and Singapore Management University.
Apart from these, there are a range of institutions that collaborate with international universities across countries such as USA, UK, Australia and Germany.
These include, Curtin Singapore, German Institute of Science and Technology- TUM Asia, James Cook University Singapore, Management Development Institute of Singapore, PSB Academy, Raffles Education Network and Singapore Institute of Management.
Private institutions such as At-Sunrice GlobalChef Academy, La Salle College of the Art and Nanyang Institute of Management are also eminent.
Scope of career
Studying in Singapore will present students with opportunities that will enable them to become stalwarts in their field of persuasion.
To work during the course, students are expected to attain consent from the Student Liaison or Affairs Office from their university.
If students are enrolled in a Public university, polytechnics or foreign institutes of higher learning are at the liberty to undertake part-time work, that is 16 hours per week during course term.
During term break students can also work full time. However, pupils enrolled in private institutions do not have the liberty to work part time during term.
Upon completion of the course, students are met with an ambit of career options which have great demand not only in Singapore but globally as well.
Banking, design, engineering, healthcare, hospitality, Information Technology, marketing, media, nursing and telecommunication are fields that present immense scope to students.
Tips for students
Since healthcare is relatively expensive, students are advised to get medical insurance before commencing their study in Singapore.
Do not delay arranging accommodation. In fact you should prioritise it before arriving in the country.
If you love chewing gum, you may have to quit the habit, because they are banned in the country.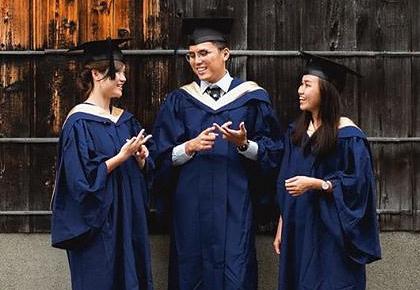 Sushil Sukhwani is director, Edwise Overseas Educational Consultants. He can be contacted on edwiseint@rediffmail.com.