There will be times when you will miss your home, your friends, and even your favourite café, says Rohit Sethi.
You can call home, read a book, go out for a walk or find ways to familiarise yourself with the new way of life.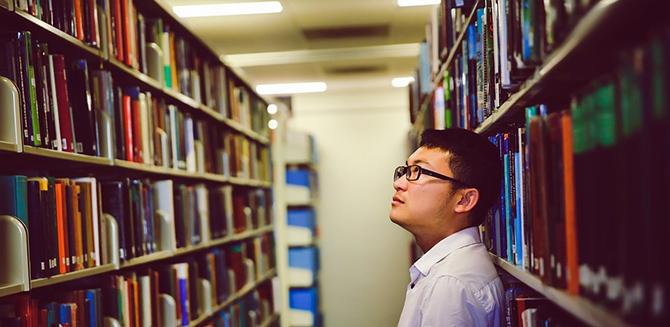 Going to a foreign place, away from home, especially for the first time and at a young age, incites a million different emotions.
Excitement and anxiety would invariably top the list, if anybody were to make one.
Naturally, it takes a while for the reality to sink in or hit hard or, as is the usual way of things, do both alternately.
Most of the early days are spent oscillating between exploring the new city and strolling meaninglessly as a means of distracting oneself from homesickness.
The following are ten such things that no one will tell you about (but you will find out yourself eventually and wish you knew them beforehand) when you go to study abroad:
1. Be well-informed in advance
You can, and will, always turn to Google to (re)search your way out of any and all conundrums, both figuratively and literally.
However, as the oft-repeated saying goes, preparation pays.
Therefore, make sure you collect some basic information regarding your study abroad destination.
Gaining knowledge about the history and the current political scenario of the country and the city you will be spending your next few years in will help you settle in better with the natives.
You can also talk with an acquaintance who has studied or lived where you are going to.
Last but not least, make sure that you contact the university personnel to receive relevant information like accommodation arrangement, study pattern, academic schedule, and so on.
2. Complement your mother tongue with an aunty tongue
As part of research before setting out for your international study destination, ensure to become familiar, if not fluent, with the local language spoken there.
Even in countries where English is the primary language of communication, there will be cities and places where people speak in local, regional languages.
Learning a few necessary phrases is a good start.
Don't worry if you think you haven't got all the nuances right; locals are more welcoming to foreigners when they see others trying to adopt their culture.
3. Weather this or that?
Despite your best efforts, nothing can inform your degree of preparation when it comes to foreign weathers.
While people will always try to share suggestions and tips on how to prepare for the weather, it won't be until you enter the fray yourself that you can truly begin to appreciate all the major and minor differences in the weather of your hometown and your adopted city.
Further, it is likely that you end up packing many clothes that you will end up not wearing. This, again, is quite unavoidable.
You will eventually get the sense of how many pairs of warm pants you need for the winters or how many t-shirts are necessary for the summer spells.
Experience is the greatest teacher in this regard.
4. Of money and other fiscal matters
Familiarise yourself with the denominations of the foreign currency in advance if you don't want to devote your initial weeks in figuring out what amount will fetch you your bread, milk, and books.
You should also learn about the currency exchange rate to make the transition and subsequent transactions less confusing.
It is advisable to open a local bank account as soon as possible.
Don't forget to carry a sufficient amount of cash with you as locating ATMs in the new place will take you some time.
Lastly, always carry your international debit cards with you. Easily available at any nationalised bank in India, you can use these anywhere in the world.
5. On-arrival registration
The first thing you are supposed to do once you reach your study abroad destination is to register yourself with the internal affairs ministry within 24 to 48 hours.
Registration will help you to legalise your stay in that country and may also help you later in getting temporary residency.
However, there are different rules for different countries which you will have to understand thoroughly.
The next important thing is to register yourself at the local Indian embassy.
It is extremely important because there you will find people with whom you can hold conversations in your mother tongue which will soothe your homesickness to some extent.
They can also help you with any problem that you might be facing in that country.
In addition, embassies organise a variety of cultural programmes which will both entertain you and make you feel like you are home again.
6. Prepare yourself for 20,000 Kilowatts of culture shock
Expect surprises and prepare yourself beforehand to take them in good stead.
There are a lot of factors that separate people from different places, such as their upbringing, their culture, and so on.
What might be acceptable in one place might not be in another, and vice versa.
Case in point: the legal drinking age in places like Paris and London is 18 years while in India it is 25 years.
The best way to cope with foreign culture is to look for the proverbial roses while avoiding the thorns. Braving storms makes one a better sailor!
7. Lasagne or No?
Building on the preceding point, you might find that the food you find nearby is not to your liking.
Therefore, it is always advisable to have a few recipes up your sleeve, something you can cook for yourself when you wish for something familiar.
Conversely, you might get hooked to the new culinary adventure from the onset. If that happens, bon appétit!
8. Be aware of the country's laws
Of course, you don't want to be booked as a defaulter on your first foreign visit.
That is why it is indispensable that you familiarise yourself with the laws, code of conduct, and the etiquette that you are expected to follow in the place of your stay.
Sometimes what might be acceptable in one place might be frowned upon in another. It will also enable you to seamlessly transition into a foreign culture and help you gel with your neighbour better.
It is as they say: when in Rome, do as the Romans do.
9. You will get lost, a lot
Of course, it will take you some time to wrap your head around the layout of this street, that bridge, and the block yonder.
Carrying a map will help when you're out exploring new cities, crowded tourist spots, or simply grocery shopping.
10. Homesickness will kick in
There will be times when you will miss your home, your friends, and even your favourite café.
Whether you're about to go to sleep or just randomly strolling through a park, homesickness can take a hold of you at any point.
Social media will be your best friend to tackle this.
Never hesitate to video call your parents or your best friends.
Developing habits like reading books or going out for walks in parks while listening to music will also help you deal with bouts of loneliness.
Studying abroad makes for one of the most unforgettable and seminal periods of a student's life.
In addition to getting superior academic learning, students studying abroad also acquire critical life skills and, of course, plenty of fascinating memories and stories to tell.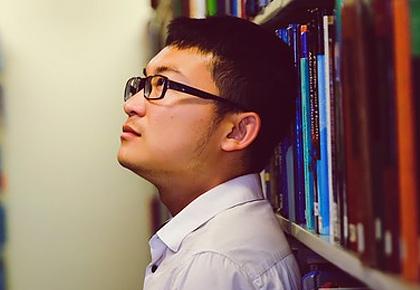 Rohit Sethi is director, ESS Global, an international education consulting firm.
TELL US: Have you travelled to a new country? How did you cope? Share your learnings and tips in the messageboard below.