If you are in your 20s, you have age on your side. Use your time wisely to plan your future.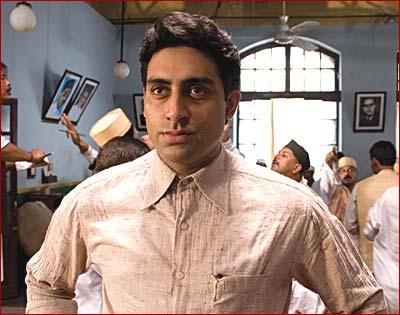 Many times, we hear people talk about their past and think aloud, "If only I had…"
They wish they had saved more; they wish they had taken more risks; they wish they had been more proactive; they wish they had been more courageous.
There are some things which need to be done early on in life so that it either turns into big-time dividends as you grow older or it makes the journey to the top of the ladder smoother.
As millennials, the biggest advantage we have on our hands is time. Be it financial decisions or building professional networks, even minor steps we take in these directions can have a huge impact on what our career shapes into in the years to come.
So here are a few things you can do in your 20s to ensure that by the time you are 40, you will be able to taste success, professional recognition and satisfaction.
Take risks, sometimes even uncalculated ones
Of course, you can play it safe and still be successful in your career, but the payoffs will be much bigger when you bring yourself to take risks. Unhappy about your job?
Take a risk and quit it to follow your heart. You have all the time in the world to try something new or start something on your own in your 20s.
Being unfettered by domestic responsibilities is a huge advantage at this age. Also, even if you do make a bad decision, there is enough time for you to pick up the pieces and put something else together.
Author Rob Salkowitz once wrote about how "young people offset the advantages of maturity with greater energy, fewer encumbrances in their personal lives, a streak of unjaded idealism, and, a willingness to take risks that more seasoned people might consider foolish," in a Fast Company article.
He ends the article saying, "The kinds of business founded by young entrepreneurs make a much bigger impact when they succeed, and leave a much lighter mark when they fail."
You don't want to be 40 doing the same job you were in your 20s and regret that you never had the courage to follow your real passion.
Take employer-paid training seriously
Many employers provide their best employees a chance to learn from the best and develop both personally and professionally. Do not take these opportunities lightly, grab them when they are available.
Remember that at a later stage in your life, you may not be able to afford such training courses if you were to independently invest in them.
It's not just a matter of getting a truly valuable education for free; it is also about what you learn. You are investing your time and your employer is paying to help you pick up valuable skills.
As you grow older and when you move on from one job to another, you will realise the importance of these certificates (that you picked up without much of an effort) in shaping your professional portfolio.
Get a grip on your finances
This is the time to equip yourself with valuable financial information and up the ante when it comes to your financial literacy.
Pick up a few skills that will help you at least plan, if not manage, your finances. If you are not good with numbers, seek professional help right now.
Planning earlier will help you design your financial portfolio in the most rewarding way.
Taking out insurance policies while younger reduces the amount of premiums you need to pay greatly.
Start investing younger. Pay off your student loans at the earliest and start saving for your retirement.
More importantly, do not cash out your provident funds or other retirement savings while moving jobs. Roll it over to your new employer's account and save from losing out through withdrawal penalties.
Be courageous while approaching seniors and mentors
Don't be shy or scared to approach your seniors for help, advice or to request them to be your mentors.
Experience teaches many things, and these lessons cannot be found in any book or tutorial website.
Establish a good rapport with your seniors so that they do not mind sharing their learnings with you.
It is only going to get tougher to find a mentor at a later stage in your career, and after a point it might even become too late to become a mentee. So don't pull yourself back.
When you see someone you think you would want to grow into in the next few years, talk to them and learn from them.
They have been there, done that and can also be a strong link in your professional network.
Network and maintain these relationships over time
The point of making connections is so that you can tap into them for professional reasons at a later point in time.
Networking with well-connected individuals is like a bridge you are building towards better opportunities in the future. But do not forget that relationships are not easy to maintain, and it calls for genuine, dedicated time and effort to stay in touch.
Take that initiative early on and make it a habit to keep renewing your connections by communicating with them at frequent intervals.
Even if some connections may not come to benefit you in the short run, do not abandon or walk away from them.
They might come in handy, say, 15 years from now, and you will thank yourself then for not falling out of touch.
Your 20s are the time when you lay the foundation for what your life and career will be in the future.
Put in your maximum efforts to make this foundation as strong as possible so that it will be able to balance and support a stronger, more fruitful professional and personal life.
Lead image -- a still from Guru -- used for representational purpose only.