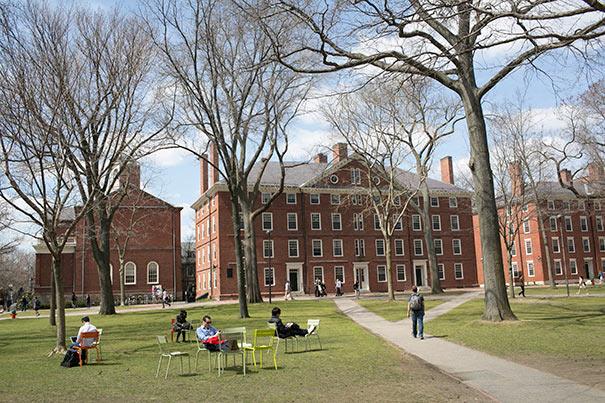 The YouthIncMag Top 100 global university rankings for 2016 are out.
While Harvard tops the list this year too, four Indian universities also make it to the top 100. Read on to find out more...
Choosing the right university to pursue a higher education is always a major concern for students. And with each coming year, this decision has only become more difficult for them.
In an attempt to reduce the difficulty of making this decision, Youth Incorporated, India's leading education magazine, in partnership with Education Times and Rediff.com, releases an all-inclusive list of the top ranked universities across the globe.
For the Global University Rankings 2016, an expansive research was conducted where 1900 universities and 9000 recruiters around the world were contacted and surveyed.
2016's Top 10 Universities continue to be dominated by American Universities, with only two European Universities, University of Oxford, UK and IE University, Spain, making the cut.
Japan's University of Tokyo ranked highest at 15 among Asian universities, with the Indian Institute of Technology, Bombay following at the 20th rank, and National University Singapore at the 25th rank. All three of these universities have maintained their 2015 positions.
Though the top 100 universities still include only four Indian universities, we have seen a rise in their rankings, with the Indian Institute of Technology Delhi rising up to 24 from its earlier 27th position, the Indian Institute of Technology Kanpur rising up to 78 from its earlier 80th position, and the University of Delhi climbing up a whopping 10 points from its earlier 90th position, now coming in at 80.
Though this is certainly a positive result, we wish to see more Indian Universities in the Top 100 Rankings.
Take a look at the Indian Universities that made it to the YouthInc's Global Universities Rankings 2016
Indian Institute of Technology Bombay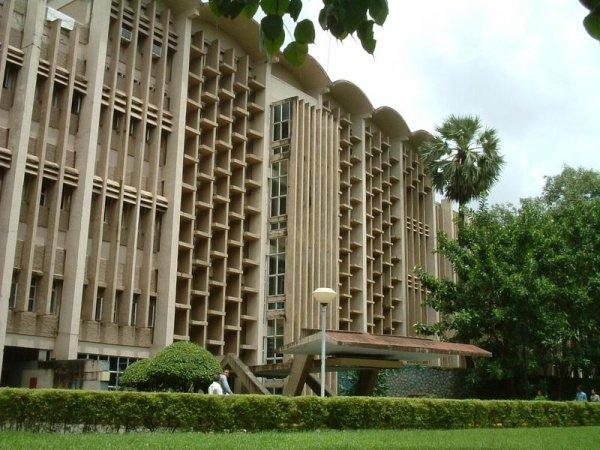 Photograph: GNU Free Documentation License/ Wikimedia Commons
Rank: 20
Score: 88
Founded in 1958, the IIT Bombay is the second-oldest institute in the IIT system.
The institute has physically expanded since its conception to include more than 584 major buildings.
Currenty it has a total of 14 academic departments, six centres, one school, and three interdisciplinary programmes.
It has also been the only Indian university to have entered the Top 20 Universities across the world in the rankings.
Indian Institute of Technology Delhi
Photograph: Courtesy IIT-Delhi's Facebook Page
Rank: 24
Score: 85
Located in Hauz Khaus, South Delhi, IIT Delhi is spread across 325 acres of land in the capital.
Established in 1961, this public research university has been declared to be the Institute of National Importance by the Government of India under the IIT Act.
Considering the rise of IIT Delhi's rank to 24 from its earlier 27th rank in 2015, we can be hopeful to have another Indian university in the Top 20 Universities in the world.
Indian Institute of Technology Kanpur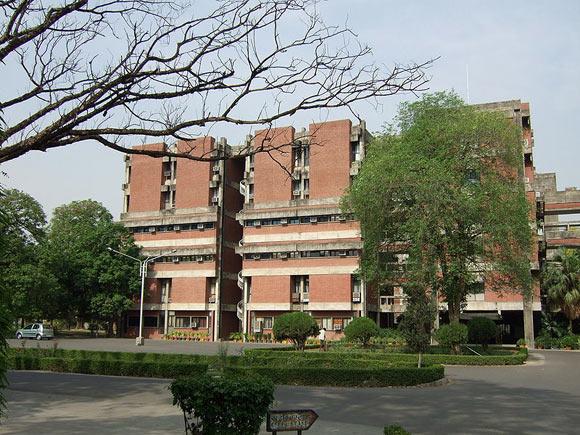 Photograph: Johannes Bader/Wikimedia Commons
Rank: 76
Score: 51
Established in 1959, IIT Kanpur is one of the premier institutions established by the Government of India.
The campus is spread across 1055 acres of land in Kanpur, with 108 buildings inside.
Out of the 3938 undergraduate and 2540 graduate students studying at the university, almost all of them live on campus.
University of Delhi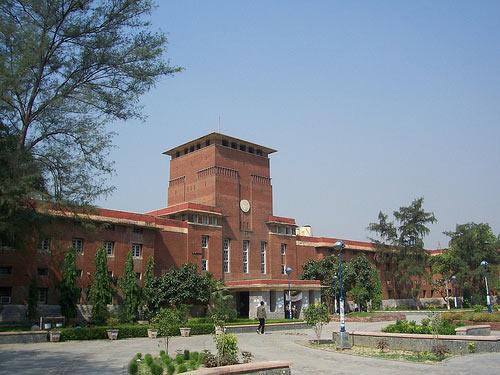 Photograph: Seek1/Wikimedia Commons
Rank: 80
Score: 48
The University of Delhi, or DU, as it is commonly abbreviated was established as a unitary, teaching and residential university in 1922.
At present, DU consists of 16 faculties, 86 academic departments, 77 colleges and 5 other recognised institutes spread across the capital city of India.
For a country that bases its youngsters' success on their education, at least from a societal perspective, India certainly needs to focus more on developing its educational institutes further.
Presenting the Top 10 global universities as per YouthIncMag's 2016 rankings
IE University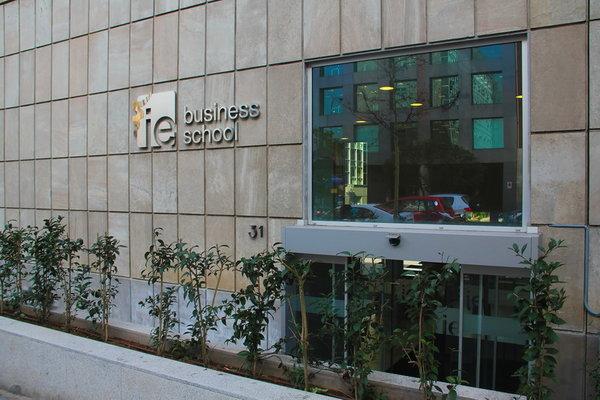 Photograph: Mikhail Bakunin/Wikimedia Commons
Rank: 10
Score: 94
A private university owned by Instituto de Empresa SL, IE University joined the ranks of the top 10 universities across the globe this year.
The main campuses of this university are located in Segovia and Madrid.
This university is renowned for its rich student diversity, with over 100 nationalities being represented on its campuses every year.
Over 65 per cent of its students come from outside of Spain.
California Institute of Technology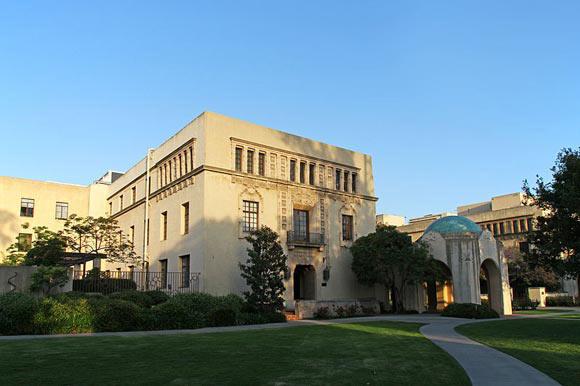 Photograph: Canon.vs.nikon/Wikimedia Commons
Rank: 9
Score: 94.5
More commonly known as Caltech, the Pasadena-based private university comes in at the 8th rank in the top universities of the world.
Caltech is known for its strong emphasis on its academic divisions of science and engineering. Despite its small size, 33 Caltech alumni and faculty have won a total of 34 Nobel Prizes till date.
Cornell University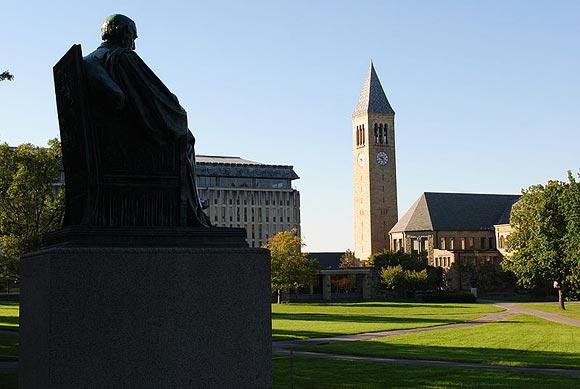 Photograph: Eustress/Wikimedia Commons
Rank: 8
Score: 95

Ranked 8th in the rankings, Cornell University is a private Ivy League institute established in 1865.
The University claims to have awarded the world's first degree in journalism and USA's first university degree in veterinary medicine.
University of Chicago
Photograph: Wikimedia Commons
Rank: 7
Score: 95.7
Coming in at No 7 is the University of Chicago.
This University was established in 1890 and consists of the college, various graduate programs and interdisciplinary committees divided into four academic research divisions and seven professional schools.
Around 5,000 students are currently enrolled in the college, with 15,000 students overall in the university.
University of Oxford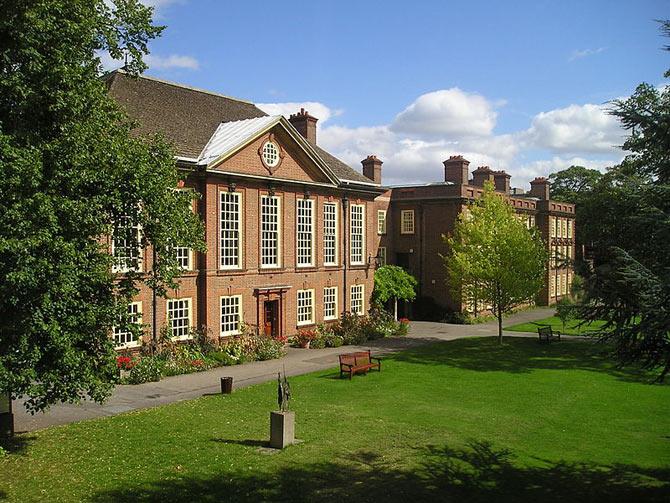 Photograph: Philip Allfrey/Wikimedia Commons
Rank: 6
Score: 96
The University of Oxford may be the oldest university in the English-speaking world, as there is no known date of foundation, but there has been evidence of learning going back to as far as 1096.
The university is made up of a large number of institutions, with 38 constituent colleges and a complete range of academic departments organised in four divisions.
Columbia University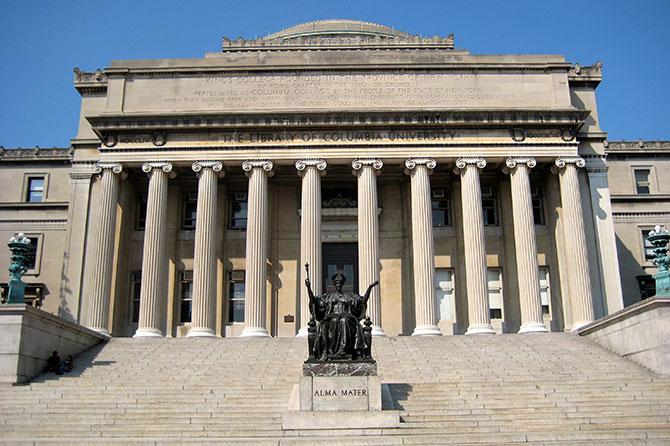 Photograph: Wally Gobetz/Creative Commons
Rank: 5
Score: 96.5
As compared to its 2015 rank of 7, Columbia University has moved up to the 5th rank in 2016.
Founded in 1754, Columbia University has three undergraduate schools and thirteen graduate and professional schools.
University of Pennsylvania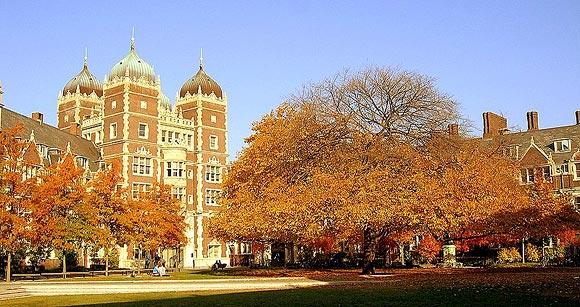 Photograph: YW Shin/Wikimedia Commons
Rank: 4
Score: 97
University of Pennsylvania or UPenn, as it is most commonly called is a private Ivy League university, and has been ranked at 4th on the global university rankings 2016.
Incorporated as The Trustees of the University of Pennsylvania, Penn is one of 14 founding members of the Association of American Universities and one of the nine original Colonial Colleges.
Penn is one of several universities that claim to be the first university in the United States of America.
Massachusetts Institute of Technology
Photograph: John Phelan/Wikimedia Commons
Rank: 3
Score: 98

Founded in 1861, The Massachusetts Institute of Technology (MIT) is a private research university in Cambridge, Massachusetts.
Ranked at number 3 on the rankings, MIT has five schools and one college which contain a total of 32 departments.
Stanford University
Photograph: stanford.edu
Rank: 2
Score: 99

It is no wonder that Stanford is as coveted as you must have heard; it hasn't moved from its position as the second-best university in the world since 2012.
Founded in 1885, Stanford has 40 departments in three academic schools that have undergraduate degrees and four professional schools.
Stanford University has also gained 108 NCAA team championships and 476 individual championships, which is an absolute feat for any university.
Harvard University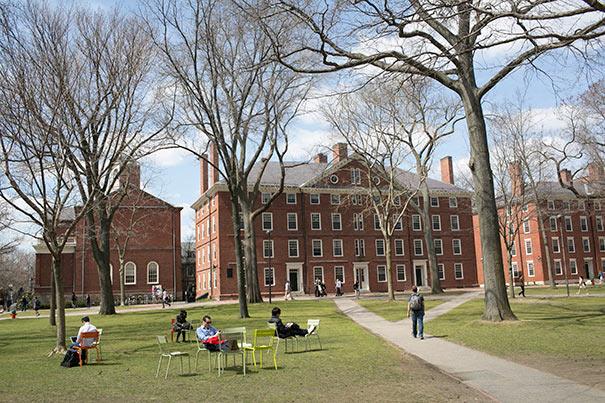 Photograph: Kind courtesy harvard.edu
Rank: 1
Score: 100
Harvard University comes out as the No 1 University in the world once again, with a perfect score.
Spread across a 210-acre campus, this private research university is also a highly residential research university.
Founded in 1636, Harvard University operates several arts, cultural and scientific museums along with the renowned Harvard Library.
As many as eight US presidents have been Harvard alumni.