Does the remuneration offered to you by the company meet your expectations?
Take the survey and share your feedback. Illustration by Uttam Ghosh/Rediff.com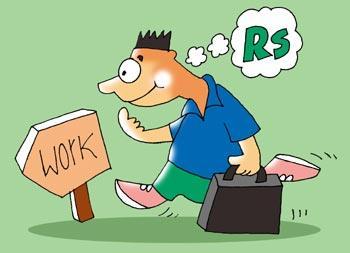 When it comes to career, what do you aspire for?
What are your expectations for pay and promotion?
Is the salary and benefits offered to you in line with your expectations?
Please take the survey below and give us your feedback.
It will take you about five minutes to fill the questionnaire and your responses will be anonymous.
This survey is being conducted by Cerebrus Consultants, a leading HR consulting and advisory firm in India.
The results of this survey will soon be shared on Rediff.com.