Among these, IIT Madras and IIT Gandhinagar run structured programmes where applications are invited from candidates outside campus. Vinay Umarji reports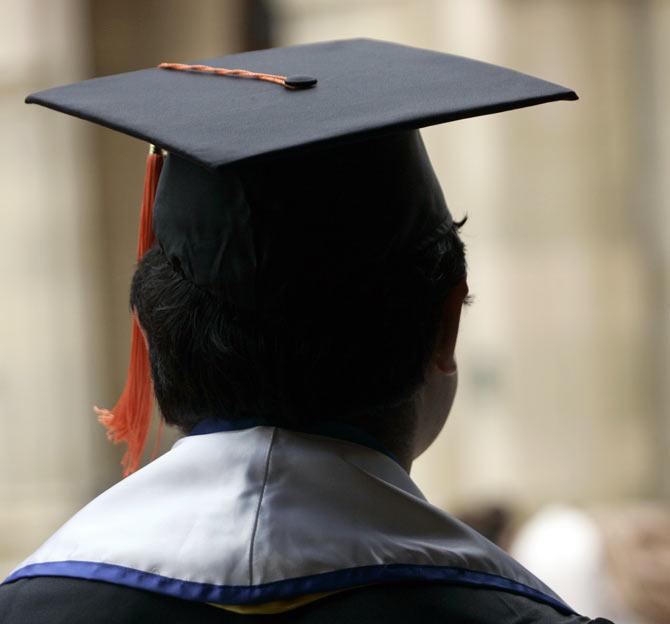 Do not fret if you do not secure admission into an Indian Institute of Technology (IIT).
The massive open online course (MOOC) system offered a glimpse into their curriculum and the IITs are gradually opening doors to outside students for high-quality research on their campus.
The IITs at Madras, Gandhinagar and Kharagpur have been taking steps to draw students from other institutes and universities into their summer internship programmes for a couple of months and work with their top faculty members.

Among these, IIT Madras and IIT Gandhinagar run structured programmes where applications are invited from candidates outside campus.
The IIT Madras is offering a two-month summer fellowship programme for students from outside the IITs.
To begin from May 16, the programme will entail a Rs 6,000 monthly stipend to candidates. The institute has set February 28 as the deadline for submission of applications for the programme.

"This is an opportunity for students to work with leading researchers on problems that are at the forefront of technology," said V Jagadeesh Kumar, dean (academic courses), IIT Madras.

IIT Gandhinagar runs a similar programme where candidates are paid stipends of Rs 4,000 to 5,000 per month.

The IITs see the move as an effort to share academic and research best practices with students of other institutes while creating a pool of potential doctoral and postdoctoral researchers.

"Our faculty members get to work with some of the best talent in the country. We showcase cutting edge technology and research work being done on campus.
This prepares candidates for future research programmes and in placements," said Shanmuganathan Raman, assistant professor of electrical engineering and computer science and engineering, IIT Gandhinagar.
Citing one such instance, Raman said a candidate made it to the Georgia Institute of Technology after completing the internship programme at IIT Gandhinagar.

According to an IIT Kharagpur spokesperson, while a structured programme is not available on campus, faculty members hire interns from outside for research during summer. Further, as part of their research spending, the IITs have been setting aside funds to pay for stipends. While applications run into several thousands, a few hundred candidates are hired.

"We have not capped the number of interns under each faculty member. Usually, we receive over 8,000-9,000 applications from across the country and 150 to 200 are selected. The faculty select the candidates based on their academic and previous research record, among other criteria," Raman added. IIT Madras encourages "candidates with an outstanding academic background" to apply.

"The internship is designed to enhance awareness and interest in high-quality academic research among young engineering, management, sciences and humanities students through a goal-oriented summer mini-project undertaken at IIT Madras," the institute stated.
The programme at IIT Madras allows candidates in the third year of the BE/BTech/BSc/Integrated ME/MTech programmes as well as those in the first year of the ME/MTech/MSc/MA programmes to apply.

Applicants are encouraged to highlight academic performance and achievement, including papers presented at seminars, projects executed, design contests participated in, score or rank in the Mathematics Olympiad and any other award or distinction obtained.
Lead photograph: Jonathan Alcorn/Reuters